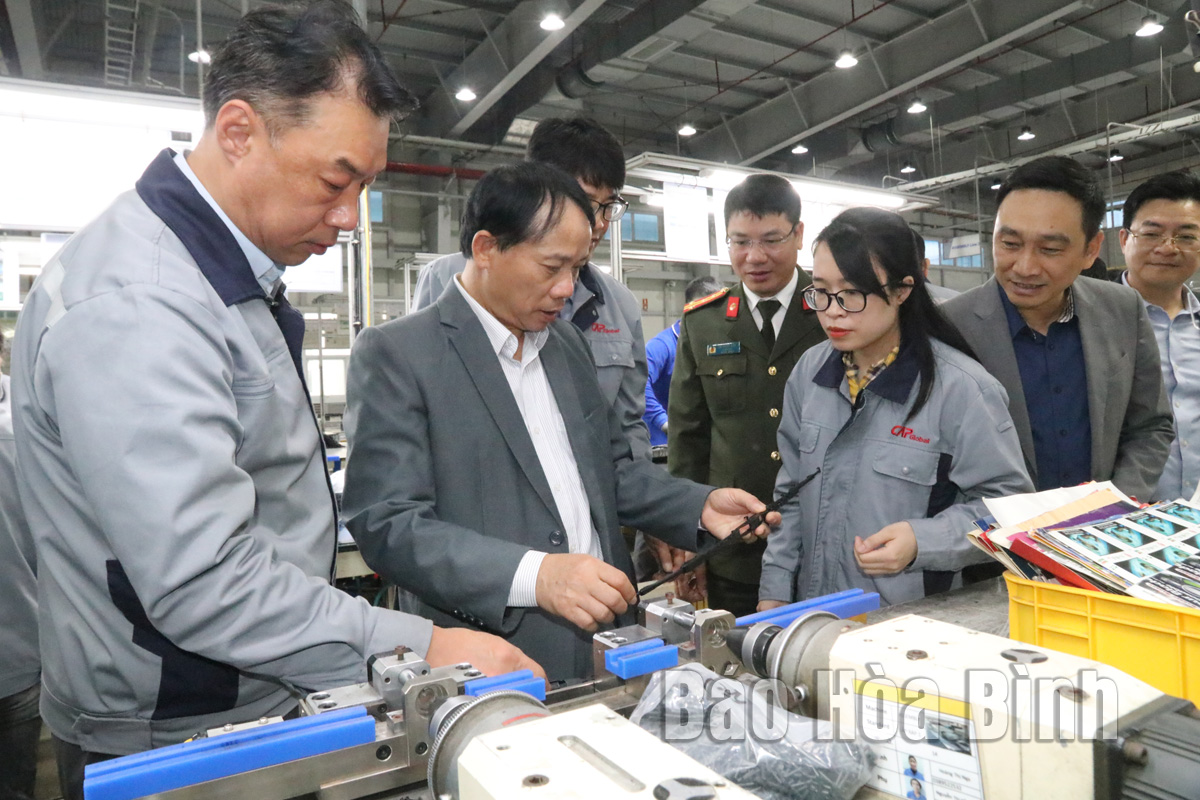 (HBO) – Amid complicated developments in the world and domestic economic situations, Hoa Binh province has been implementing many solutions, creating favourable conditions and gradually ensuring the sustainable development of the business community and entrepreneurs.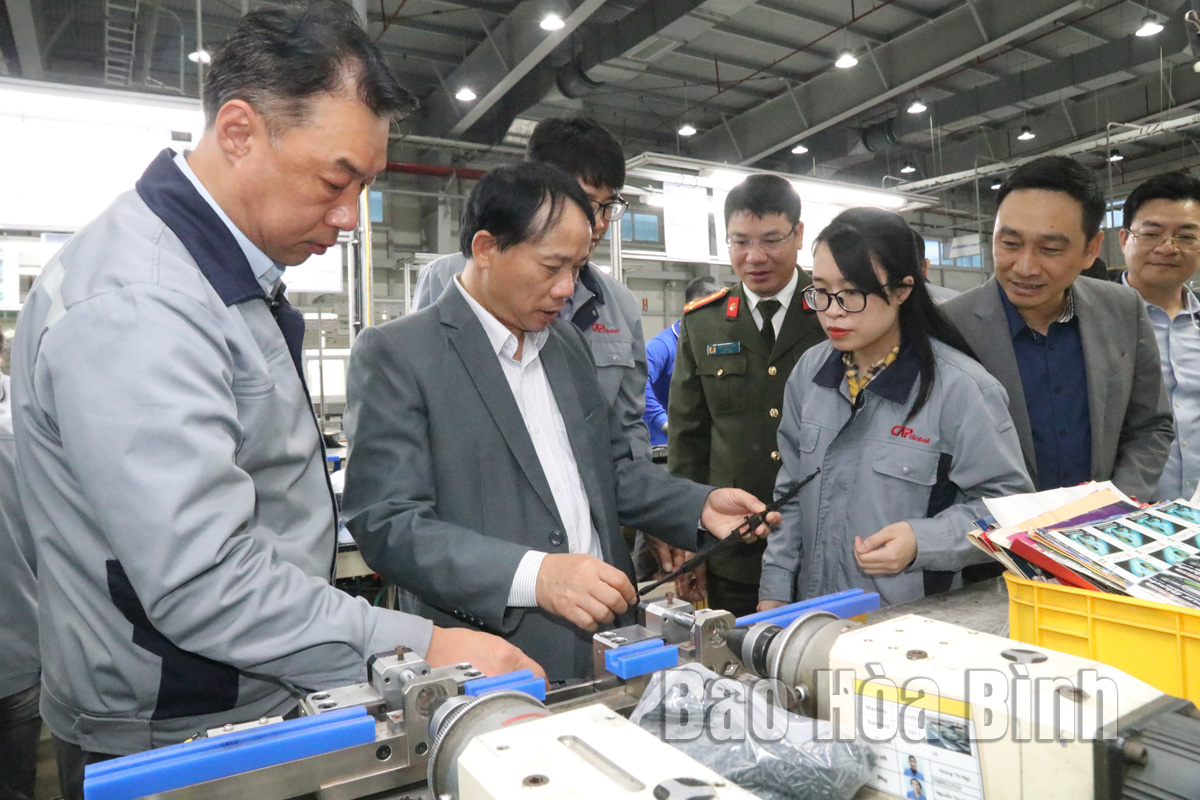 Bui Van Khanh, Deputy Secretary of the Hoa Binh Provincial Party Committee, Chairman of the provincial People's Committee and other leaders of agencies visit CAP Global Co. Ltd. at Luong Son Industrial Park
There were 4,296 enterprises in the province by the end of last year. Half of them (2,143 enterprises) were engaged in the industry and construction sectors. Commercial and service firms (1,679) accounted for 39.1% while agricultural, forestry and fishery enterprises (312) made up 7.3%. Those of other sectors accounted for 3.8%. These businesses have contributed to helping thousands of people have stable jobs. Most of the enterprises are small- and micro-sized enterprises. They contribute over 2.3 trillion VND (97.3 million USD) to the State budget per year.
In addition to limitations related to the scientific and technical level, enterprises also faced many hurdles as the consumption market has not improved much. It is still difficult for them to implement some supporting mechanisms and policies of the Government.
Slow administrative reform in the fields of investment, construction and land has caused many businesses to miss their investment opportunities, while others have faced difficulties relating to land compensation and site clearance.
A lot of leaders of enterprises haven't undergone training relating to financial and human resource management, marketing and business strategy building. Some investors still lack financial capacity and do not have high responsibility for the projects' implementation.
To facilitate enterprises' performance, in the coming time, Hoa Binh will continue to adopt solutions to improve the provincial competitiveness index, focusing on attracting investment. It will promote the development of infrastructure, especially in the field of transport as well as the establishment of new businesses with credit and tax incentives.
Administrative procedure reform will be sped up along with the application of information technology in management. Commercial banks will be asked to handle shortcomings, especially bad debts so that businesses can access loans and generate jobs.
Hoa Binh will strengthen the management of basic construction investment, accelerate the disbursement of investment capital for projects which are funded by the State budget and national target programmes, and contribute to increasing the sales of construction materials produced in the province./.