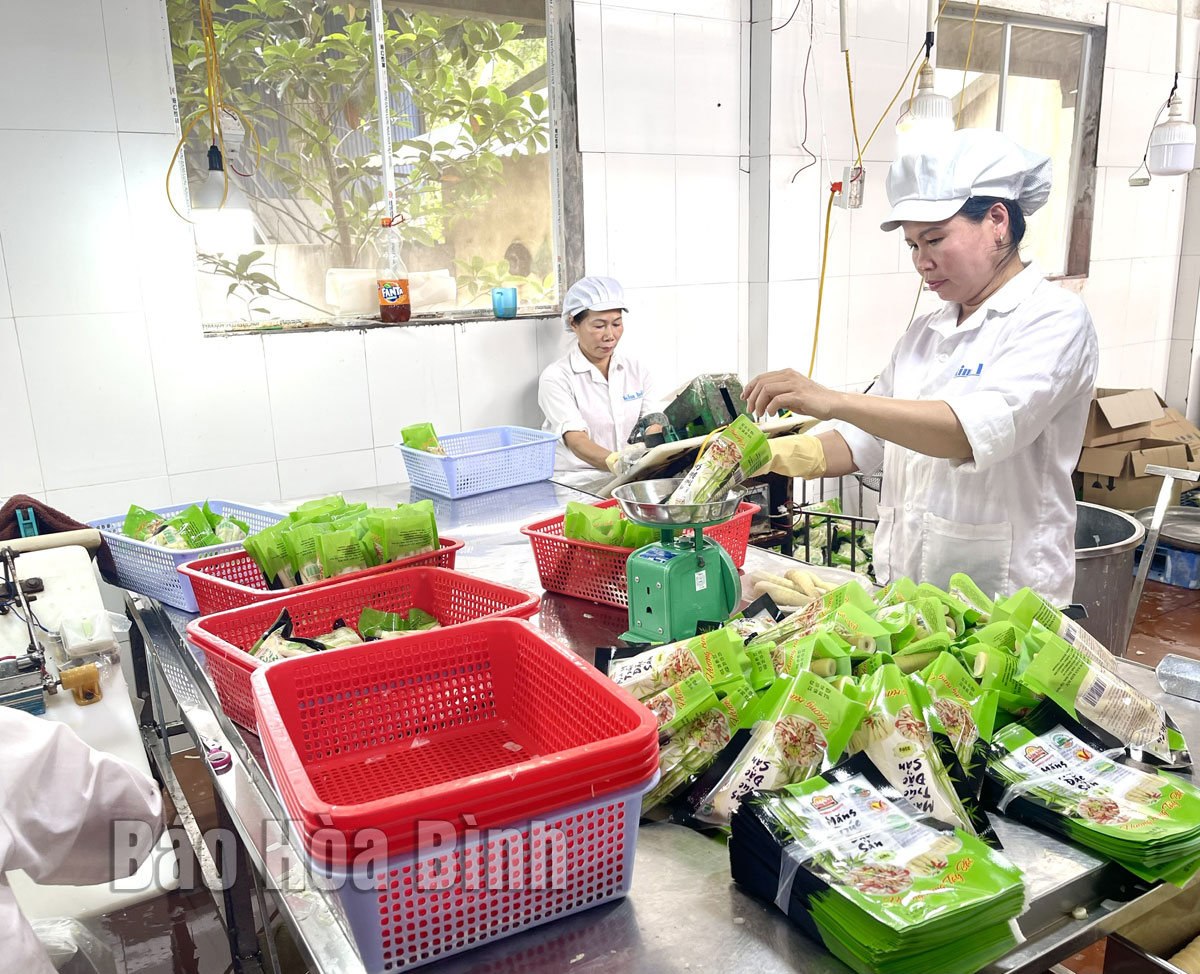 (HBO) – The export of agricultural products has not only brought higher economic value but also contributed to affirming the position of Hoa Binh province's typical products in foreign markets. Therefore, to promote the gained achievements, this year, all-level administrations are making efforts to find new markets, and improve the quality and diversity of products to meet strict requirements of importing countries.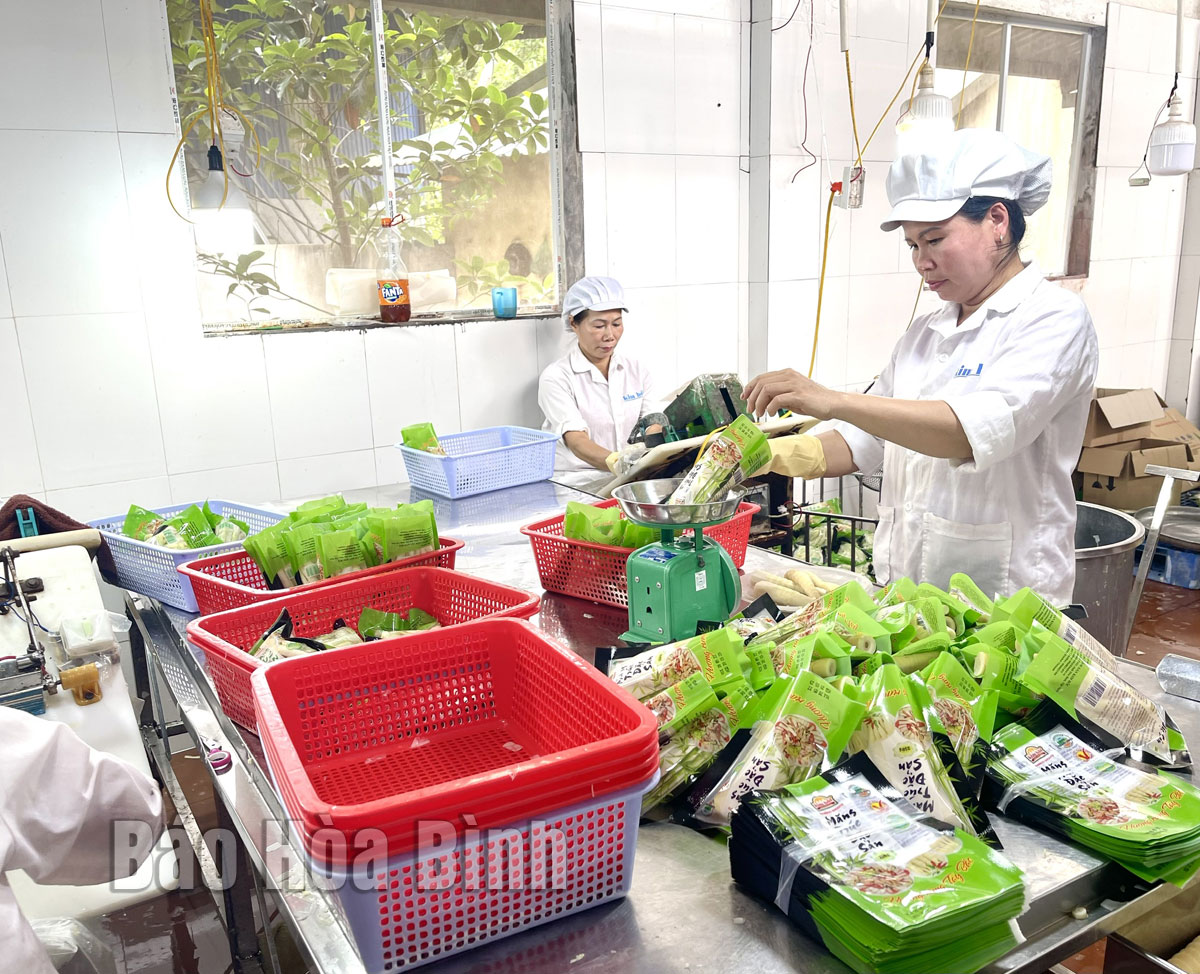 Bamboo shoots of Kim Boi joint Stock Company in Ba Hang Doi town (Lac Thuy district) are semi-processed and packed before export.
In early January, the first batch of Cao Phong orange weighing nearly 7 tonnes was exported to the United Kingdom, marking the province's over-40-year efforts to bring Cao Phong orange to the world market since 1980.
Quach Van Ngoan, Chairman of the Cao Phong district People's Committee, said that after eight years of being granted a geographical indication, the product has affirmed its brand, quality and position in the domestic market, and met export requirements.
In about two years, starting from batches of fresh sugar cane, semi-processed and processed bamboo shoots, Son Thuy longan, Tan Lac red-flesh pomelo, Yen Thuy 'Dien' pomelo, and Cao Phong orange have been shipped abroad. Hoa Binh's key agricultural products have gradually affirmed their brands and positions in the both domestic and foreign markets. The province now has six businesses exporting their semi-processed and processed products to China, Taiwan (China), Japan, Australia, the Republic of Korea, the Netherlands and Germany, with a total volume of nearly 24,000 tonnes and a combined value of 514.3 billion VND (21.68 million USD) last year, up 30.95% and 103% year-on-year, respectively.
With the goal of expanding and finding new markets, since 2022, the province's agricultural sector has helped 40 facilities participate in domestic trade fairs, and two introduce their products at 2022 Fine Food Australia. It has also stepped up the dissemination of information about trade agreements, China's Decrees 248 and 249 on measures to manage food safety, as well as legal documents related to Vietnam's international integration and import and export activities in order to help businesses and people understand more about regulations on export, thereby applying them for suitable production and business conditions, and bringing into full play opportunities brought about by agreements./.