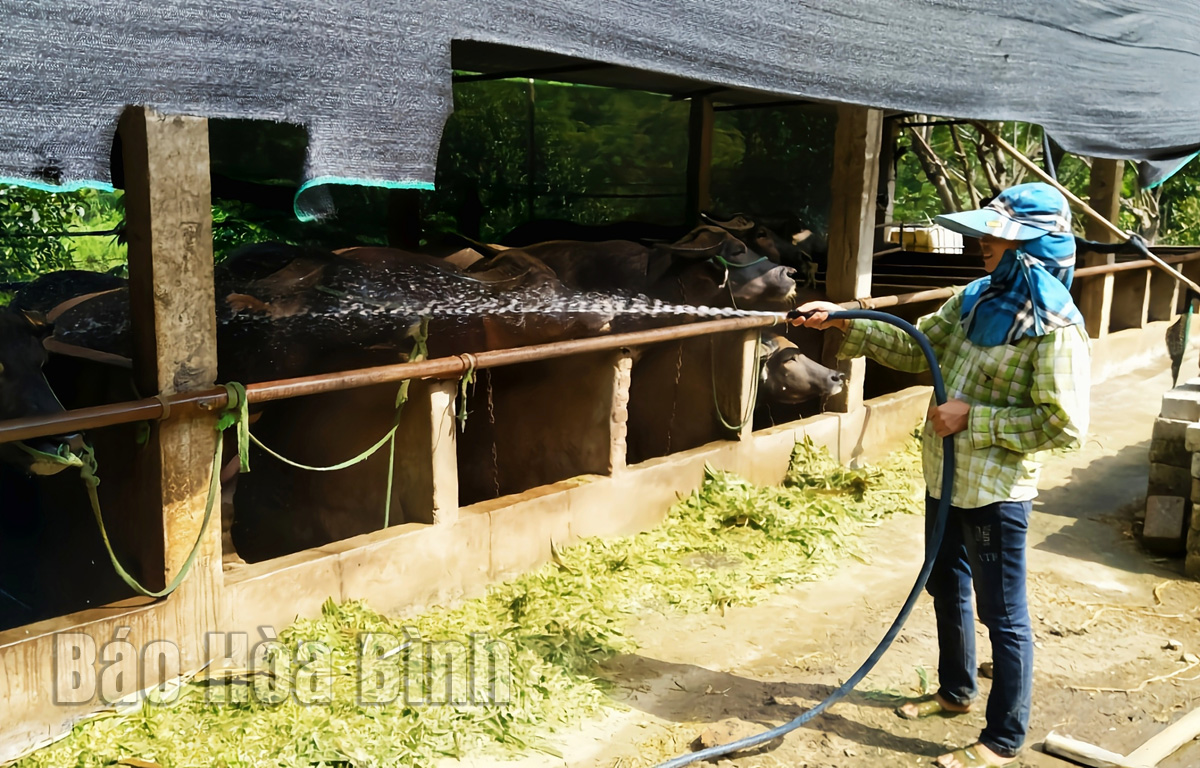 (HBO) – Developing concentrated livestock production and stepping up the application of high technology in animal husbandry are solutions for sustainable development. It is also a condition for the implementation of a scheme on developing export markets for key agricultural products of Hoa Binh province in the 2020 – 2025 period, with a vision to 2030.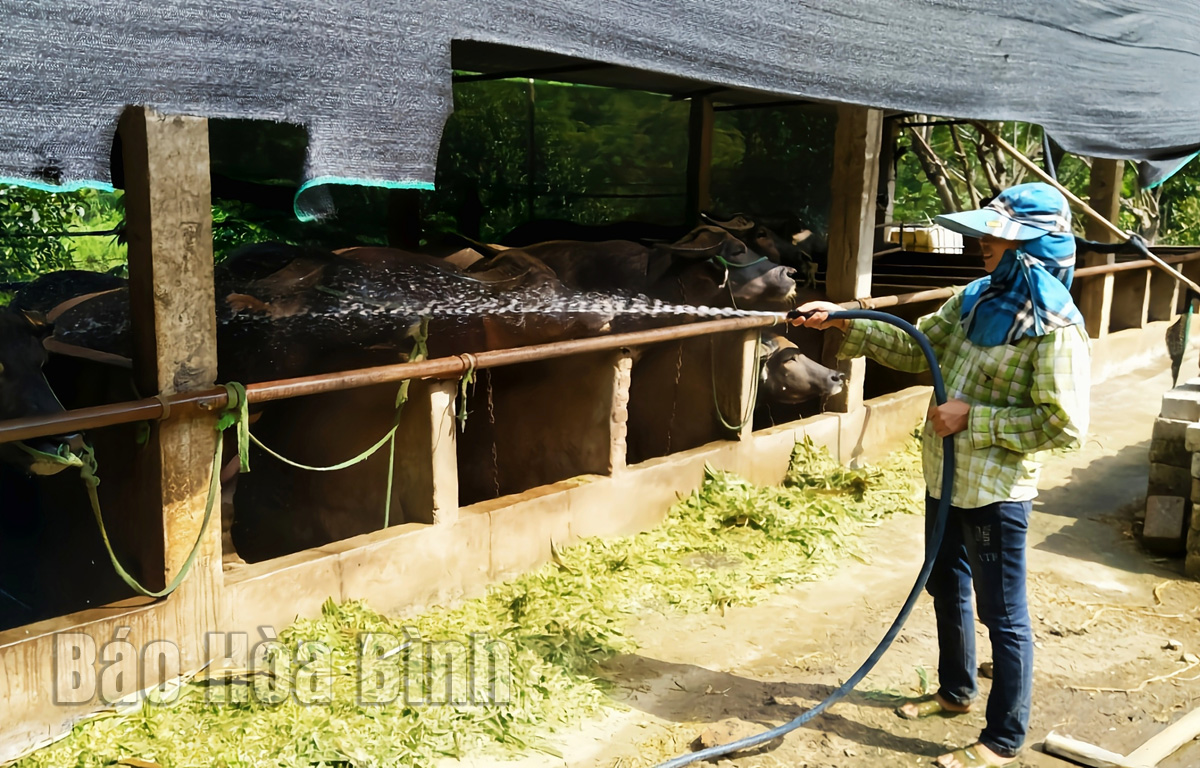 Expanding large-scale concentrated production to gradually create livestock products for export. Photo taken in Thong Nhat ward (Hoa Binh city).
In a project on sustainable livestock development in Hoa Binh province in the 2020 – 2025 period, the province identifies promoting its advantages to raise some key species as an important goal. It will develop a variety of livestock species not only to meet the needs of domestic consumption, but also for export.
To achieve these goals, over the past years, the province has implemented many solutions, including reviewing and planning concentrated livestock farming; increasing the productivity, quality and added value with advantages of each locality associated with restructuring the agricultural sector and husbandry planning and new-style rural building planning of the province.
Hoa Binh has also promoted the application of science and technology in livestock breeding, encouraged enterprises to invest in animal husbandry, and built regions and establishments which can ensure disease safety and veterinary hygiene.
Lac Thuy is one of the province's localities boasting a thriving animal husbandry with many outstanding products. According to a report of the district People's Committee, in order to develop livestock production towards export, the district has focused on large-scale and concentrated farming, promoted product sale linkages, and provided support in terms of science and technology. Goat farming is receiving more attention because of its high economic value and suitable development conditions. The district is also raising over 12,600 honey bee colonies, and developing the herds of dairy and beef cows, with seven farms and 400 heads./.