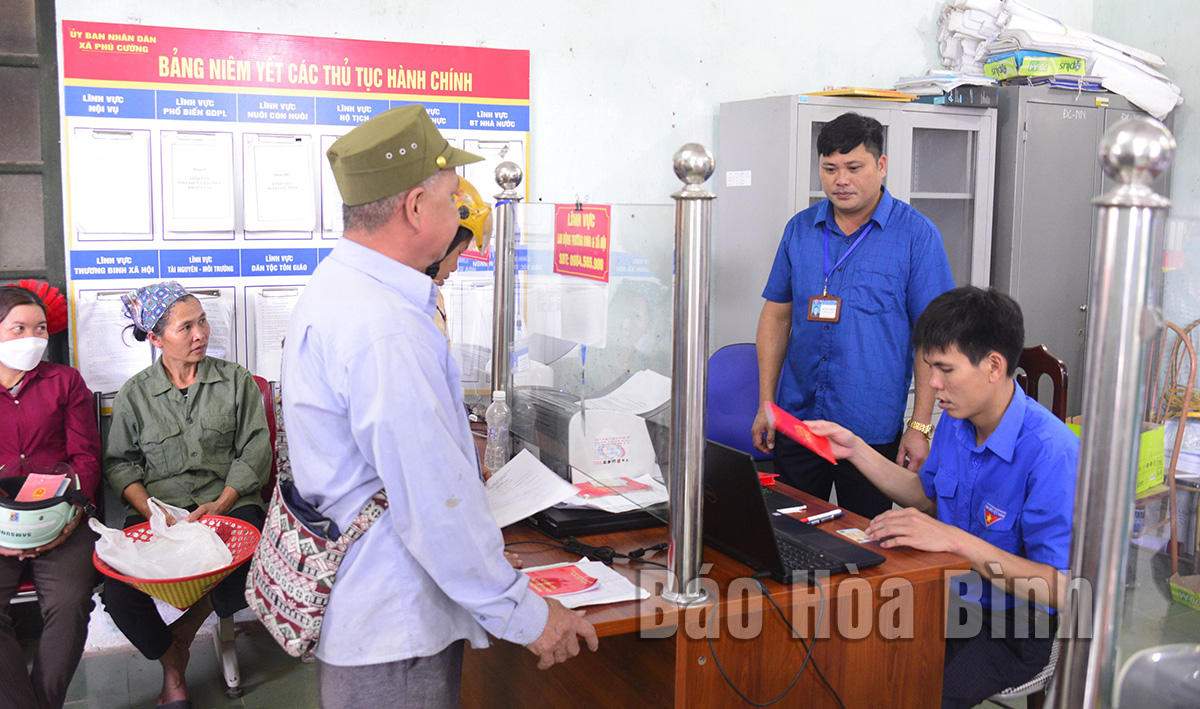 (HBO) – Last year, the Party Committee and the People's Committee of Hoa Binh province directed agencies to accelerate administrative reform. With the determination and participation of the whole political system, positive changes have been recorded in the work. The PAR index of the province increased in terms of score between 2016 and 2022. Specifically, it rose by 14.18% in seven years.
According to the provincial Steering Committee for Administrative Reform, Hoa Binh's PAR Index in 2022 stood at the highest position ever, up two places compared to 2021 and 30 places against that of 2020.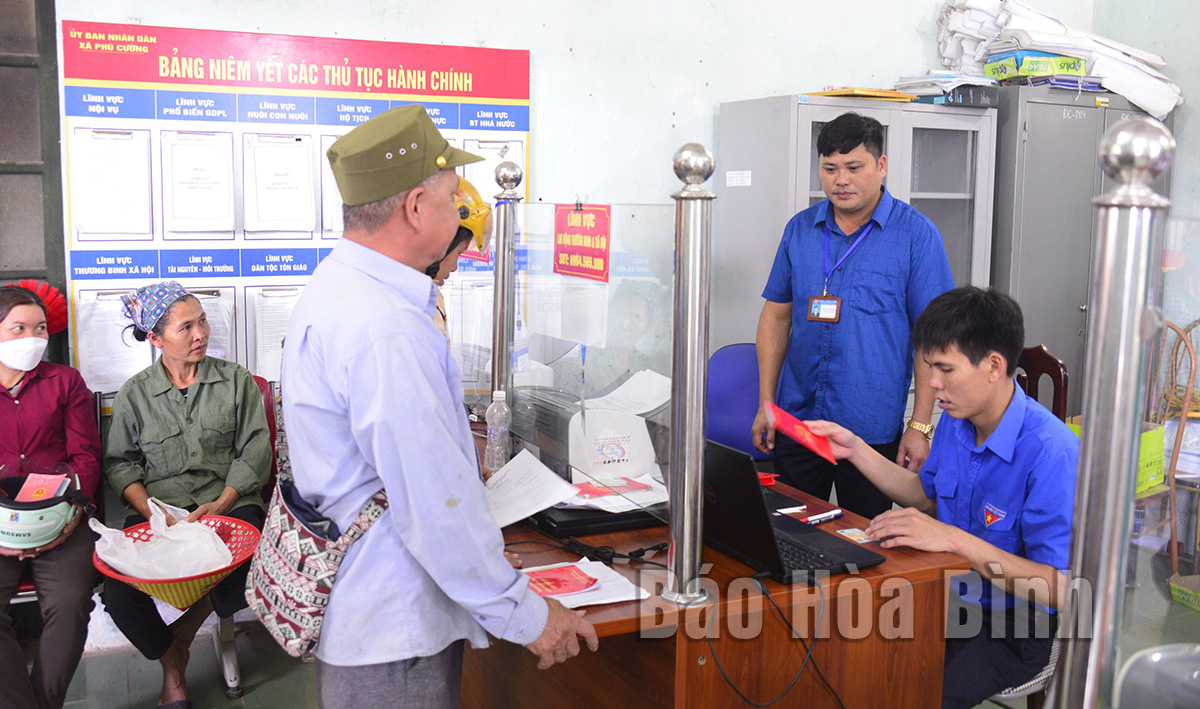 Local residents are guided on how to handle administrative procedures in Tan Lac district's Phu Cuong commune.
As the locality taking the lead in the PAR Index and the Satisfaction Index of Public Administration Services (SIPAS) in 2022, Hoa Binh city has adopted measures in the implementation of administrative reform.
Bui Quang Diep, Chairman of the Hoa Binh city People's Committee, said administrative reform is defined as a key task in promoting local socio-economic development.
The city People's Committee has directed the implementation of administrative reform in six areas, focusing on reorganising the apparatus, reducing the number of deputies at specialised agencies and non-business units and arranging the number of officials and civil servants at the communal level in line with State regulations. Attention has also been paid to stepping up reform of administrative procedures for people and organisations, building e-government and digital government towards setting up a smart and modern city.
Inspection work on administrative reform was intensified last year. Agencies and localities were asked to promptly overcome limitations and obstacles in performing administrative reform tasks pointed out in inspections as well as work to improve indicators that failed to satisfy local residents in the previous year.
Some units have been proactively in the application of information technology to improve the performance of State agencies and further enhance the quality of service to serve people and organisations.
As a result, the province's direction and administration in 2022 reached 89.23%, up 1.33% compared to 2021.
According to Nguyen Van Chuong, Vice Chairman of the provincial People's Committee, Deputy Head of the provincial Steering Committee for Administrative Reform, criteria and fields failed to meet or obtained at a low level in PAR Index in 2021 continued to be improved in 2022.
There have been significant improvements in many areas such as the direction of administrative reform, he said, adding that this index reached 82.46%, an increase of 15.86% compared to 2021.
Chuong attributed the result to the province's investment attraction level which has seen an improvement in 2022. The contribution of the business sector to provincial budget revenue also rose against that of 2021.
Last year, the province achieved and surpassed 18 out of 19 socio-economic targets. Of which, gross regional domestic product (GRDP) expanded by 9.03%. The production value of agriculture, forestry and fishery was estimated at 12.4 trillion VND (531 million USD), up 4.5% over the same period last year. Total retail sales of goods and services was estimated at 53.4 trilion VND, a year-on-year of 20.27%.