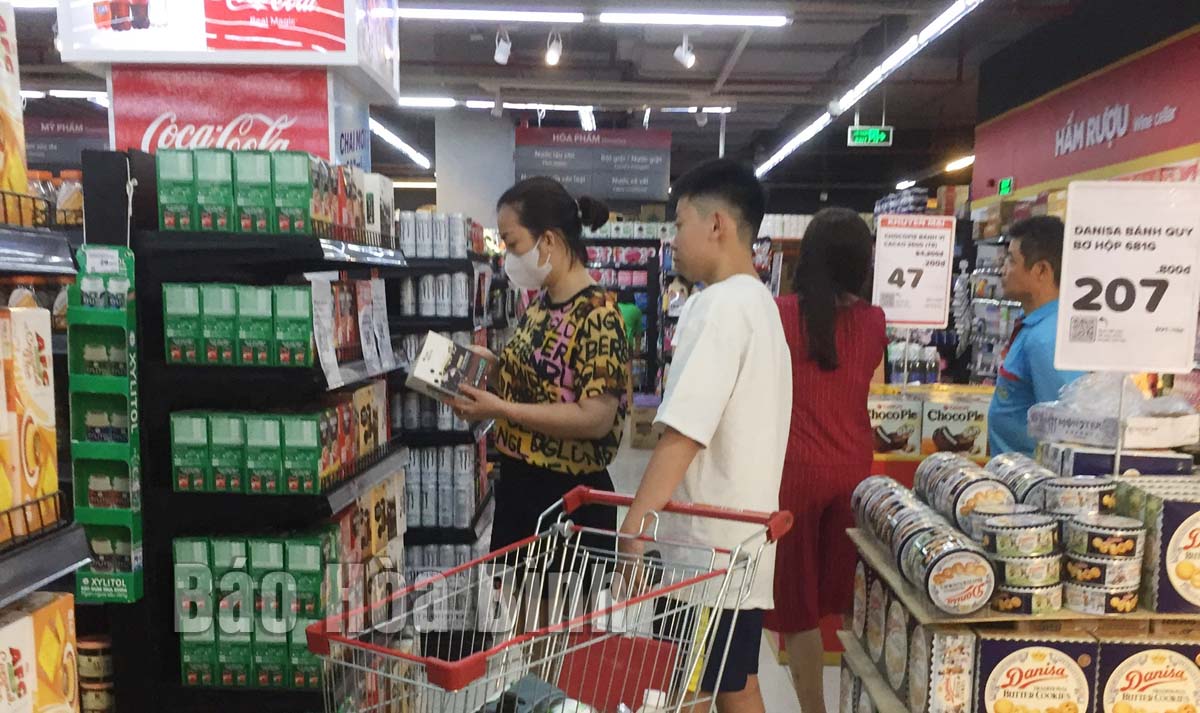 (HBO) – In the past three years, intra-provincial trade in the mountainous province of Hoa Binh has maintained stable growth momentum with the growth rate of total circulation of retail goods and services in the period of 2021 – 2023 reaching about 17.96%.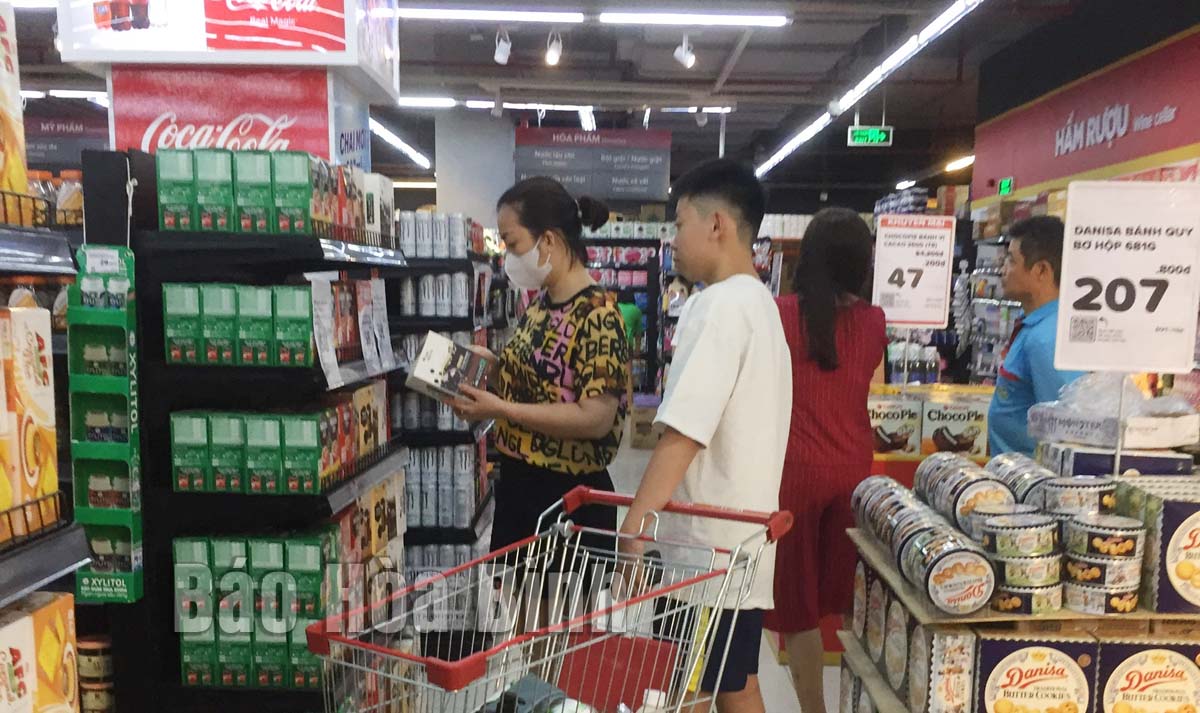 Shoppers at Winmart supermarket at Vincom Plaza in Dong Tien ward of Hoa Binh city.
The province's commercial infrastructure system has developed rapidly with a strong shift from traditional trading method or wet markets to modern trading system (supermarkets, trade centres, convenience stores).
More and more major domestic retail names have presented in the province such as Vingroup, Dien May Xanh supermarket, FPT Shop digital retail system, and Media Mart. The percentage of Vietnamese goods in retail distribution systems and at traditional markets and convenience stores accounts for 60% or more.
Currently, the province has seven supermarkets, including AP Plaza, Winmart Hoa Binh, HC Hoa Binh, Phu Phat Thanh, and Vincom Plaza, among others.
Meanwhile, traditional market system has been upgraded, and renovated, especially in rural areas. The province has 95 markets, 180 petrol and oil stations, and 650 liquefied petroleum gas shops.
Abundant supply of goods, stable prices, market stabilisation programmes have contributed to stabilising the market in the province.
Besides, the project to develop the domestic market in association with the campaign "Vietnamese people give priority to using Vietnamese goods" and the programme to bring Vietnamese goods to rural, remote and isolated areas have continued to be promoted and received warm response from local people.
E-commerce has become an inevitable development integration trend in recent years. Many shops in the area, especially in Hoa Binh city and district centres have carried out online sales, electronic payment methods to help speed up payment and promote trade activities.
In 2022, the province developed and put into use an e-commerce trading platform at www.hoabinhtrade.gov.vn. The site is expected to introduce outstanding agricultural, forestry and aquatic products on e-commerce platforms, helping to promote the e-commerce development of local agricultural products.
The province has encouraged organisations and individuals to expand agricultural product consumption market through e-commerce applications while promoting the development of e-commerce transactions and non-cash payments in e-commerce transactions.
With the goal of developing trade in a professional and modern direction, contributing positively to the province's economic growth. Hoa Binh has made great efforts in implementing many solutions in an attempt to improve commercial infrastructure and meet increasingly diversified demand of production and consumption./.