Deputy Foreign Minister Nguyen Quoc Dung has stated that ASEAN needs to maintain solidarity in order to build a resilient and innovative association, which is the theme for this year under the chairmanship of Singapore.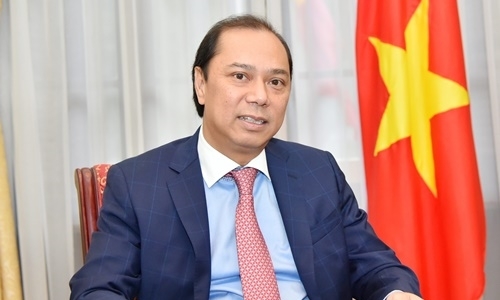 Deputy Foreign Minister Nguyen Quoc Dung
He told the group's Senior Officials Meeting (SOM) Retreat on January 12 that ASEAN should bring into play its key role in resolving regional issues and improve the capacity of dealing with challenges.

In addition, ASEAN member countries should gear up to take advantage of technology and promote innovative development as a way to build an innovative association.

Concerning rapid changes in the international and regional situation, Deputy Minister Dung asked the group to keep close consultation and maintain a framework for all partners to continue engaging in and contributing to peace, stability and development.

The first SOM Retreat meeting in 2018 was devoted to discussing priorities for 2018 and preparations for ASEAN's major activities in the time ahead.

The member countries continued to emphasise the role of peace and cooperation in dealing with major challenges such as terrorism and climate change, and agreed to make use of opportunities afforded by technological advances for faster growth.

The meeting also looked into preparations for the summit commemorating ASEAN-India relations, the ASEAN-Australia special summit and the 15th anniversary of the ASEAN-China strategic partnership and the ASEAN-China Year of Innovation in 2018.
Source: NDO