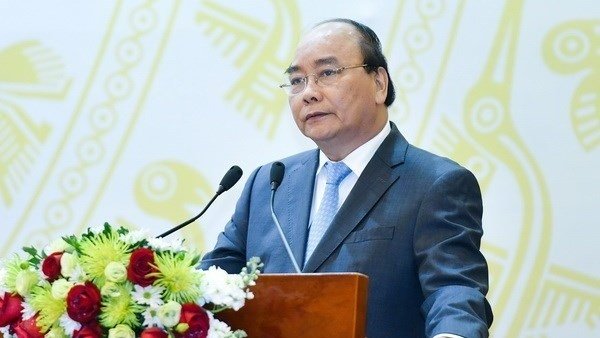 Prime Minister Nguyen Xuan Phuc has asked for the clarification of responsibilities of organisations and individuals in delaying the equitisation of state-owned enterprises (SOEs).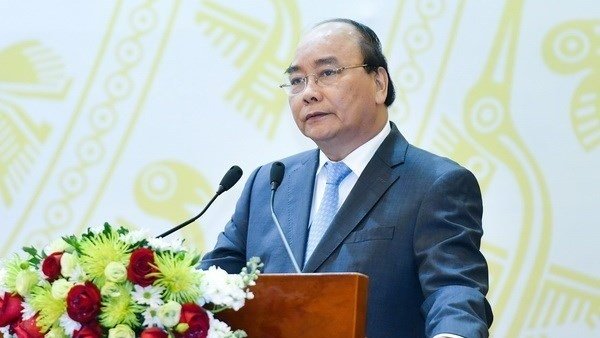 Prime Minister Nguyen Xuan Phuc at the event (Source: VNA)

During a meeting in Hanoi on November 21, PM Phuc said SOEs working in seaports, airports, electricity, national defence-security, telecommunications, rubber, and oil and gas, as well as four major State-run banks will be not subject to equitisation.
The number of SOEs has been reduced from over 12,000 to below 600 so far, contributing to stabilising the macro-economy and increasing revenues to the State budget.
Attributing corruption and negative behaviour in corporations, ministries, agencies and localities to lax state management, he asked executives of SOEs and corporations to renew operations and seriously abide by the law.
The restructuring, equitisation and divestment of SOEs should be open, transparent and in accordance with market principles, he said.
Ministries and agencies were required to collect feedback from SOEs and corporations and submit amendments to regulations on evaluating the values of land-use rights; equitised businesses; divestment; equitisation; financial management; salaries; business registration; and the rights and responsibilities of corporate leaders, equity owners, and state management agencies.
Delayed divestment cases will be transferred to the State Capital Investment Corporation before the end of this year.
The PM assigned the Ministry of Finance and the Government Office to acquire suggestions at the event to refine the draft directive on accelerating the restructuring and renewal of SOEs, equitisation, and divestment to submit to him for consideration.
According to the plan approved by the PM, at least 85 SOEs must complete equitisation this year. However, only 12 of them were equitised as of November 18, 2018.
Only 31 units have conducted divestment activities, compared to the targeted 135 for 2017 and 181 for 2018.
Meanwhile, only 35 out of the 526 SOEs had their restructuring plans approved by authorities as of late November.
Source: NDO