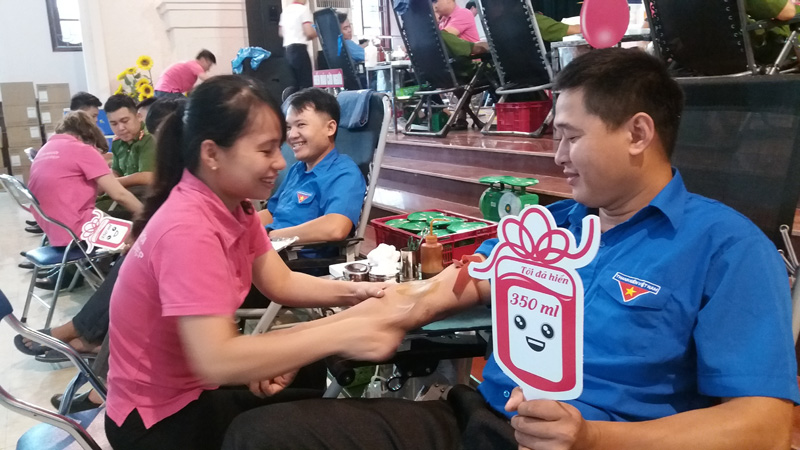 (HBO) – Lac Thuy district in the north western province of Hoa Binh is home to 16,886 youths aged between 16 and 30, accounting for 25.5 percent of the district's population. Of the number, there are 8,794 males and 8,092 females.
Over the years, the district's Party committee and authorities have paid due attention to the implementation of youth policy, creating favourable condition for local young people to contribute to the socio-economic growth of the province.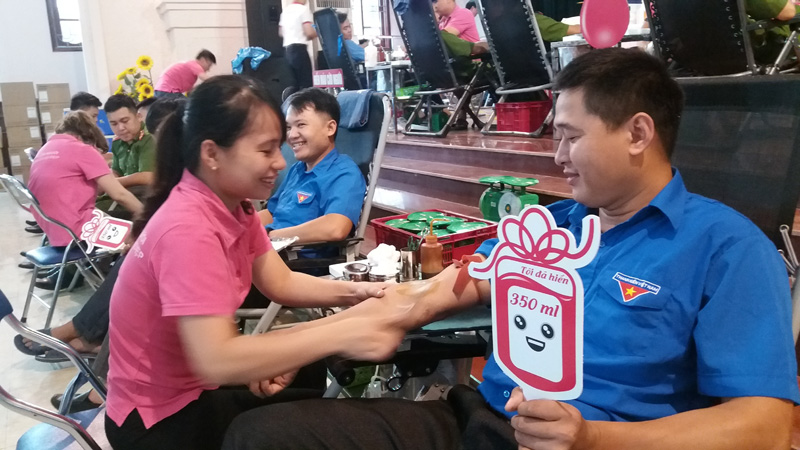 Members of the Ho Chi Minh Communist Youth Union (HCYU) and youths in Lac Thuy district join a blood donation campaign this year.
The district People's Committee issued Plan No. 14 dated March 29, 2016 on the implementation of the programme on youth development in the district in the 2016-2020.
Since 2016, Lac Thuy has organised 1,734 events to disseminate information on laws for 143,583 people, with 28,710 youths among them. As many as 3,100 documents were distributed to young people. The district also organised 27 quiz shows to help young people gain an understanding on laws, attracting 1,673 contestants and an audience of thousands. Young people made up for one third of the total participants and viewers.
In addition, local authorities have paid heed to vocational training and career counselling, and assisted young people in seeking jobs, thereby reducing unemployment and youths without stable jobs or have to find jobs in a faraway place.
Relevant agencies and the People's Committees of communes and townships have worked to combine local socio-economic development programmes with job creation for labourers, including young people.
Members of the Ho Chi Minh Communist Youth Union (HCYU) and youths in Lac Thuy district have taken the initiative in economic development and applying new knowledge in science-technology in farming and animal husbandry, creating exemplary models of high income.
Some examples include a poultry farm of Bui Dong Giang in An Binh commune; a black carp farm of Nguyen Quoc Huy in Co Nghia commune, a rabbit farm of Nguyen Van Ba in Thanh Nong district and the VAC (garden-pond-farm) model of Nguyen Minh Duc in Phu Thanh commune, to name just a few.
Youths in Lac Thuy district have participated in various campaigns and charity activities.
Statistics showed that young civil servants under 30 years old in the district now stand at 380 people, with 80 percent of them holding college and university's certificate. Many young people were appointed to be vice heads of sections or key officials in communes and townships.
Notably, young people account for 4 percent in the district's personnel plan for future leadership, 6.26 percent in the People's Council and 23 percent in political and social organisations' management board./.