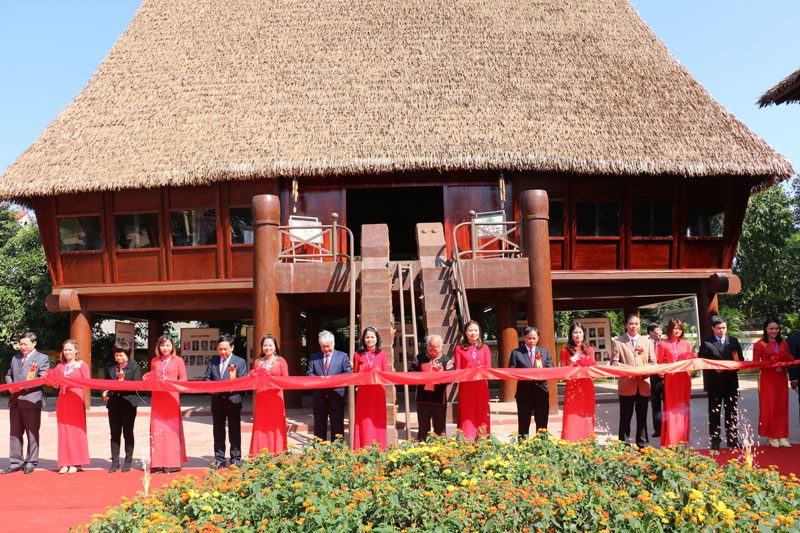 (HBO) – The Government's Committee for Ethnic Minority Affairs and the Hoa Binh provincial People's Committee held a ceremony on December 5 to mark the 60th founding anniversary of the School for Ethnic Minority Cadres of the Southern Region and inaugurate a memorial site for the school.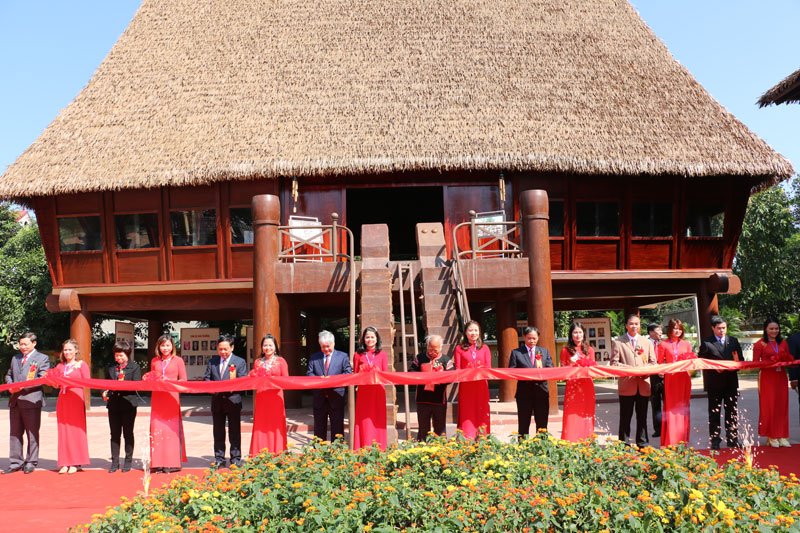 Delegates cut the ribbon to inaugurate the Relic Area.
In 1954, President Ho Chi Minh and the Party Central Committee made a strategic decision that was sending children of cadres, soldiers and people in the southern region to the north to receive training. Among them, more than 2,000 were from ethnic minority groups.
To improve the living and learning conditions for the students, in December 1958, the then Central Committee for Ethnic Affairs decided to establish a training area for the southern region's ethnic minority cadres which was later renamed School for Ethnic Minority Cadres of the Southern Region. The school was located in Dong Tam commune, now Chi Ne township of Lac Thuy district, Hoa Binh province.
During the 15 years the school was based in Lac Thuy, it always received favourable conditions and assistance from local authorities and residents. Thousands of cadres and students graduated from this school and became officials and scientists. Some of them held important positions of the Party, the State, armed forces and localities nationwide.
Addressing the ceremony, Minister-Chairman of the Committee for Ethnic Minority Affairs Do Van Chien highly valued Hoa Binh province's support for the memorial site building. He expressed his hope that local authorities and residents will treasure and introduce the site's values to younger generations and visitors.
Secretary of the provincial Party Committee Bui Van Tinh described the school as a special education model showing the Party, State and President Ho Chi Minh's attention to education for ethnic minorities, as well as the solidarity among ethnic groups and between the southern and northern regions.
He asked the Party organisation, administration and people of Lac Thuy district to uphold their sense of responsibility towards the preservation, rehabilitation and promotion of the relic site's values so that the site will become a gathering venue for its alumni and a place for educating the young on history and revolutionary traditions.
On this occasion, the Ethnic Minority Affairs Committee presented 50 million VND (nearly 2,200 USD) as a gift to the Lac Thuy Association for Promoting Education. The school's alumni also presented 50 million VND to the district./.