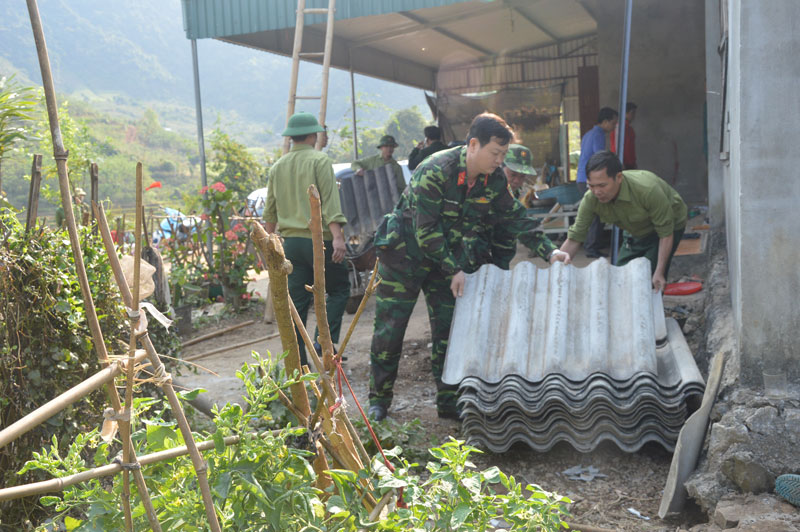 (HBO) – The Party organisation of Cao Phong district's Military Command has taken various measures to make itself strong and pure. The measures include promoting the role of officials and Party members, and diversifying contents of the campaign on studying and following President Ho Chi Minh's example.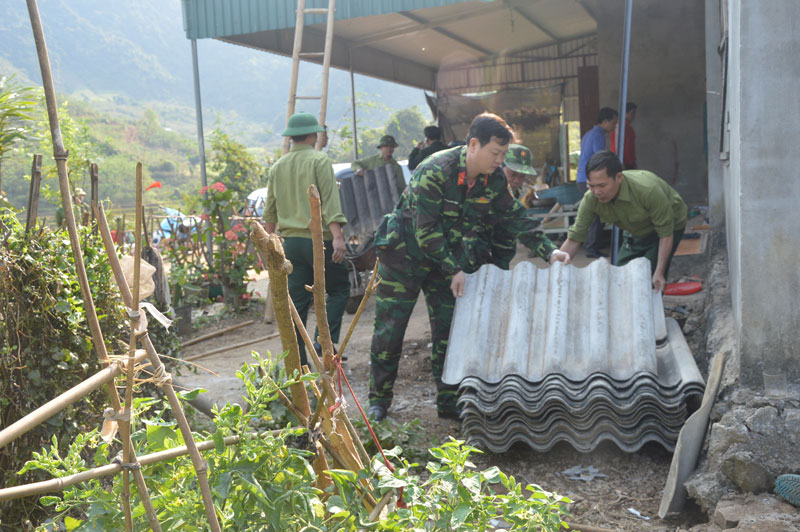 Officials and Party members of Cao Phong's Military Command help residents in Hop Phong commune deal with consequences of natural disasters.
One of the most effective solutions is self-examination and self-correction in accordance with the resolution on enhancing Party building and rectification adopted at the fourth plenum of the 12th Party Central Committee, said Lieutenant Colonel Hoang Viet Duc, head of the political department under the Military Command.
Self-examination and self-correction have significantly helped to improve the quality of Party building and rectification, while promoting the spirit of democracy, equality and unity, the officer said.
All officials and Party members in the unit have shown no signs of degradation in political ideology, morality and lifestyle, as well as "self-revolution" and "self-transformation."
They have seriously observed the State's laws, military rules and their unit's regulations.
In 2019, the Military Command was honoured for its outstanding performance in fulfilling its assigned tasks./.