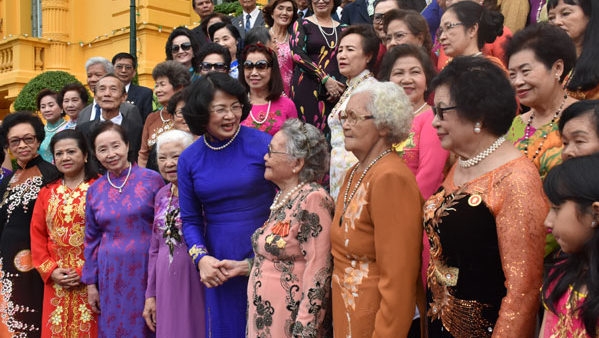 The Vietnamese Party and Government always give attention to overseas Vietnamese, including those living in Thailand, said Vice President Dang Thi Ngoc Thinh.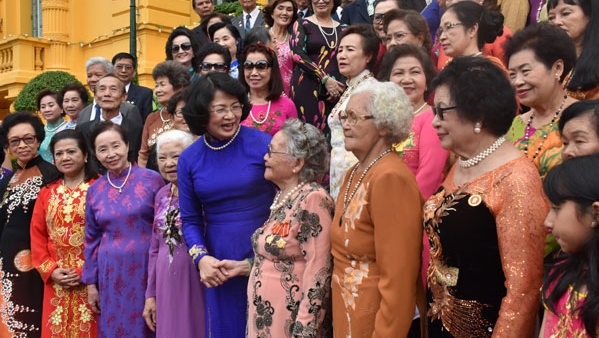 Vice President Dang Thi Ngoc Thinh and the former Vietnamese teachers in Thailand at the meeting.
The Vice President made the statement on October 10 at a meeting with 84 former Vietnamese teachers in Thailand, who have been on an eight-day trip to Vietnam.
Thinh said the teachers have contributed significantly to preserving and promoting Vietnamese language and culture in Thailand, and expressed her hope that they would continue doing so in the time to come.
She asked the Foreign Ministry and the State Committee for Overseas Vietnamese Affairs to continue organising trips for overseas Vietnamese with substantial contributions for visits to the home country.
For their part, representatives of the delegation thanked the Vietnamese Government's for their support, including the provision of teaching materials and training courses, and the construction of schools.
They vowed to continue educating younger generations to make contributions to their home country.
Source: NDO