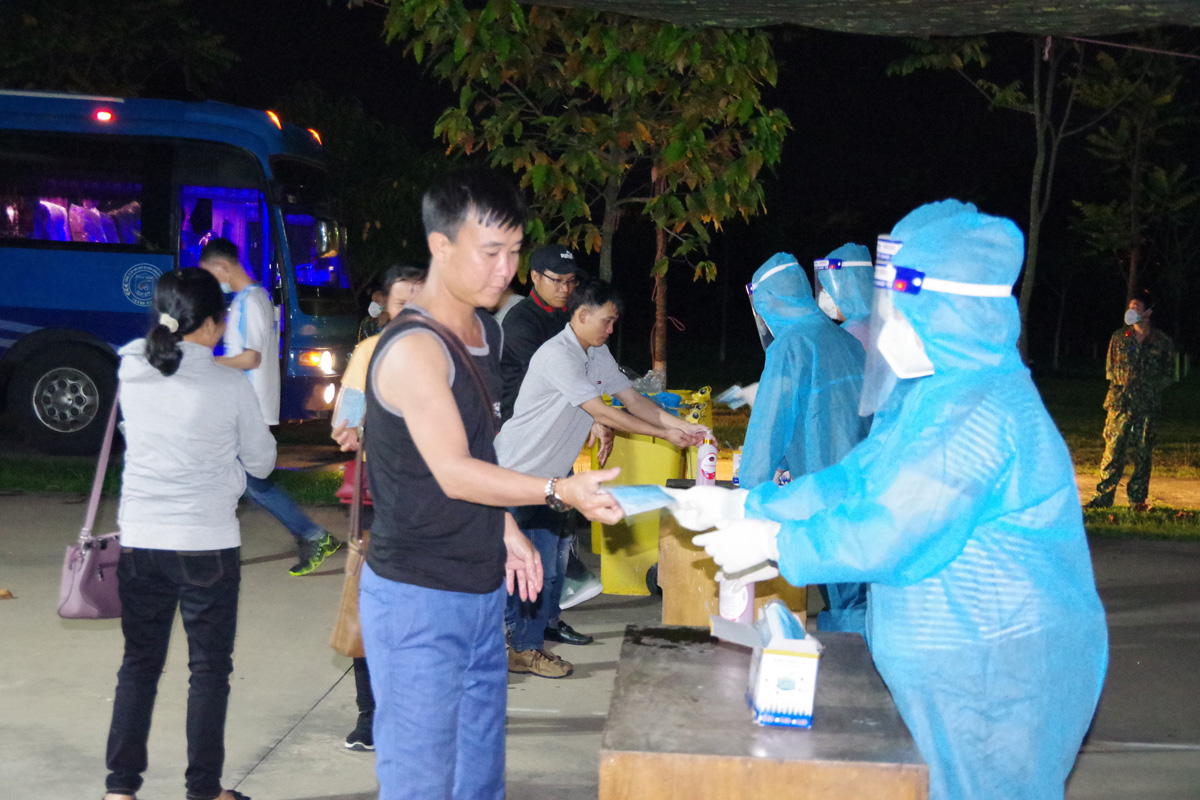 (HBO) - In the evening of May 2nd, the Provincial Military Headquaters and the Department of Health of Hoa Binh province organized the reception of 80 Vietnamese citizens from Brunei to the medical isolation ward for Covid-19 prevention.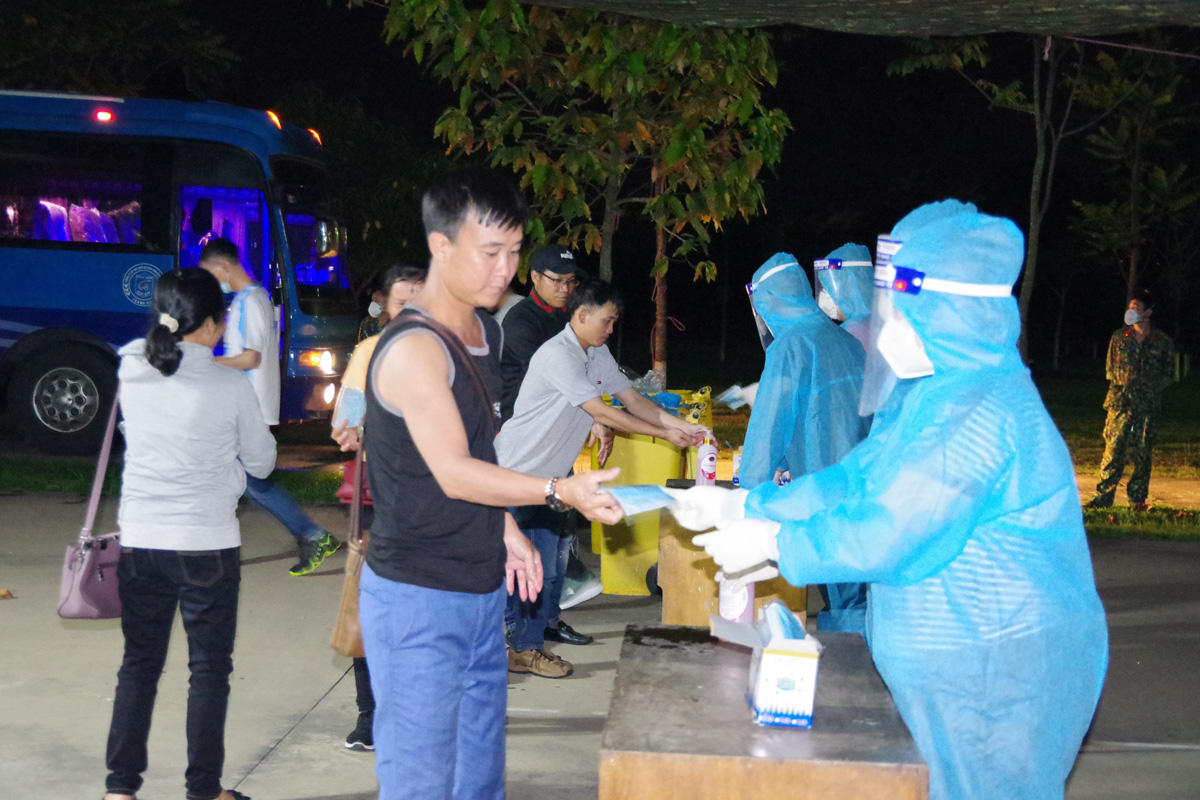 The citizens are being given the antiseptic masks, hand sanitizer and instructions on how to prevent and avoid Covid - 19 in the quarantine area.
This is the number of Vietnamese citizens returning from Brunei on the flight VJ 2902 landing at Van Don airport at 14:25 on May nd, 2021. Among them, there are 75 males and 05 females. The isolation location is concentrated at 814 Regiment, Hoa Binh Provincial Military Headquarters, in group 14, Thinh Lang ward, Hoa Binh city.
After entering the quarantine area, the military medical officers and staff sprayed with disinfectant for all the vehicles and the luggage on the vehicle. They organized the measurement of the body temperature, and took the medical declarations, then the samples for testing once for each citizen. During the quarantine period, the citizens will be provided with all necessary necessities and utensils for the daily life, and their health are closely monitored, and the officers and soldiers of the 814 Regiment will directly serve their meals ...
In case of detecting a citizen who is suspected positive for SARS-CoV-2, they will immediately move to a special isolation treatment area at the Tropical Diseases Department of Hoa Binh Provincial General Hospital and they will organize a screening for the isolation according to regulations of the Ministry of Health.