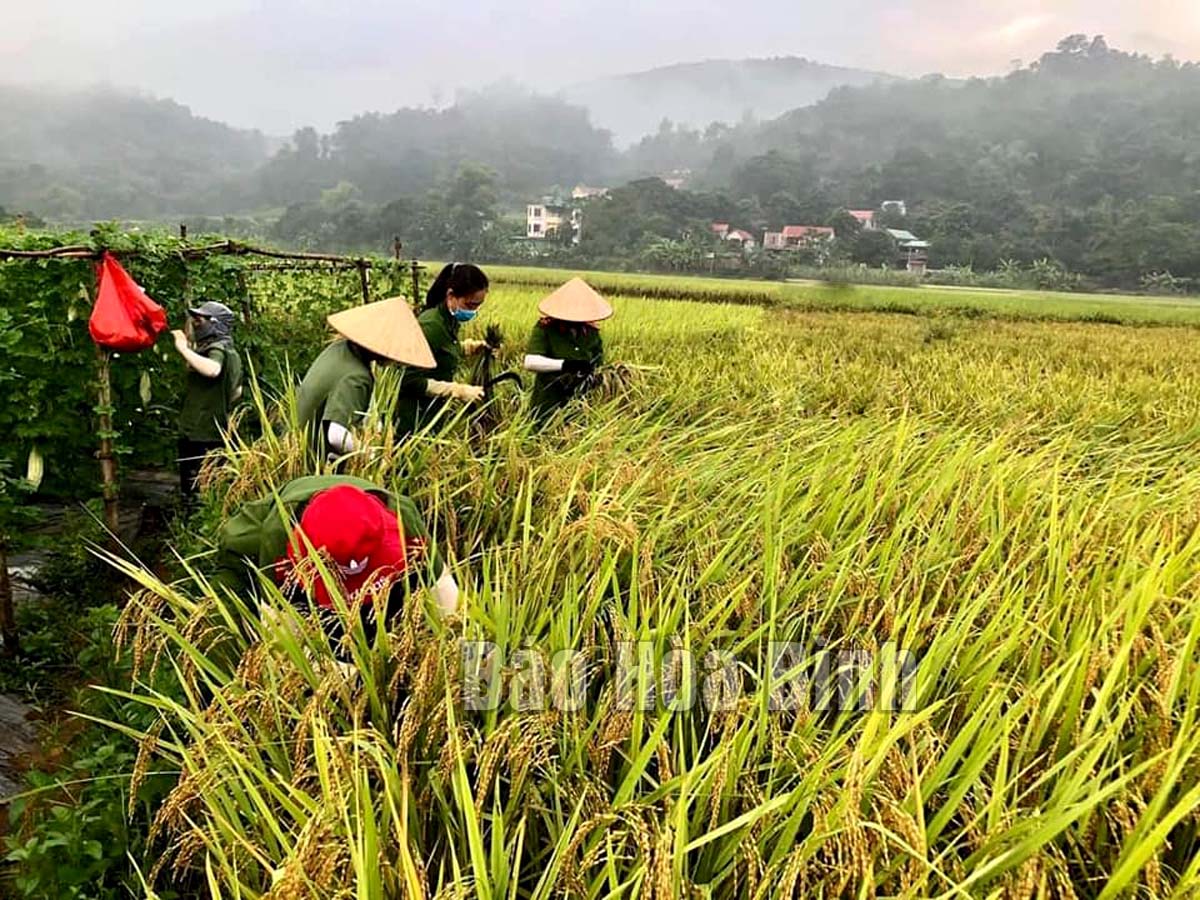 (HBO) –
Members of the Women's Union at Lac Son district's public security force have strived to fulfill all tasks and actively engage in emulation movements, particularly the one responding to the Politburo's Directive 5 on promoting studying and following President Ho Chi Minh's ideology, morality and style.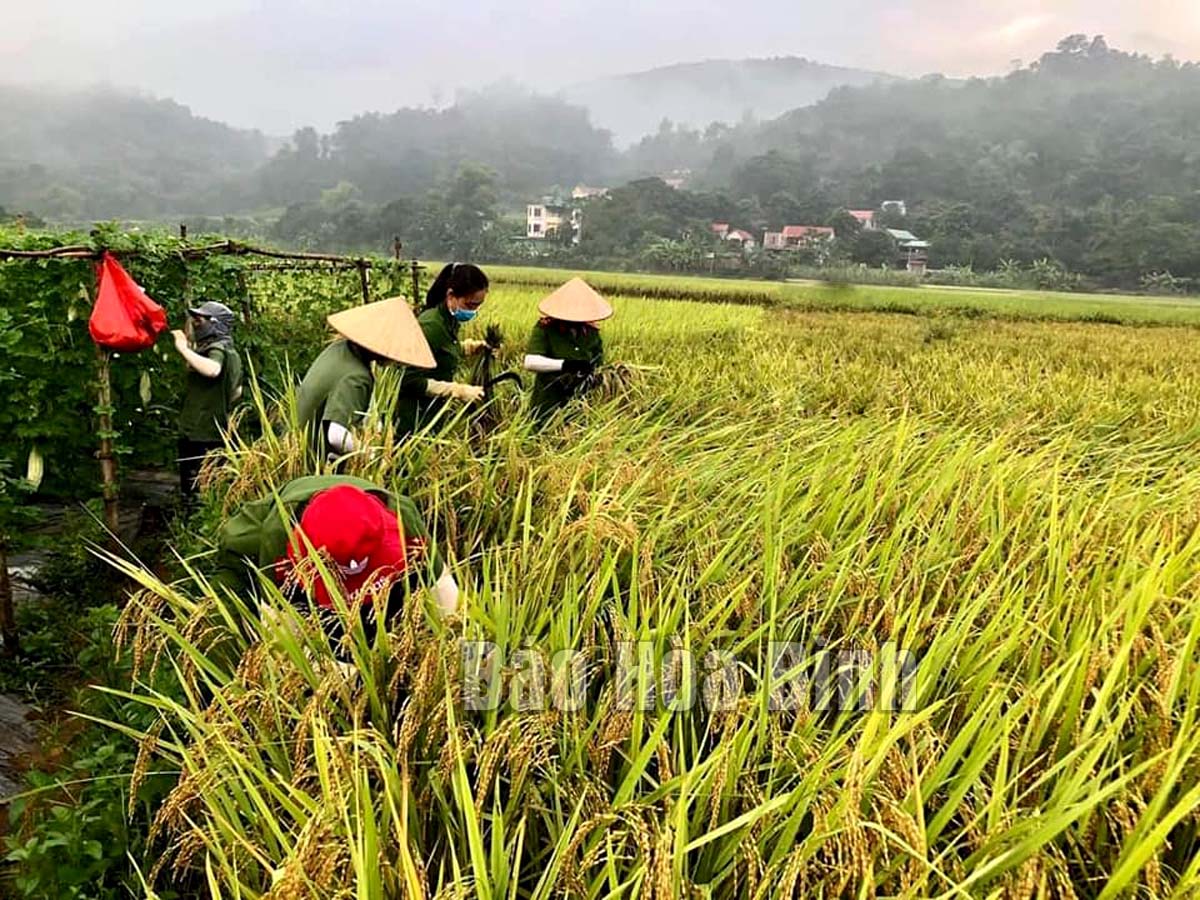 Members of the Women's Union at Lac Son district's public security force help their peers from difficult backgrounds in Tuan Dao commune harvest rice.
Tran Ngoc Huyen, Chairman of the Women's Union of the district's police, said to effectively implement Directive 5, the union has focused on popularising its contents among members and strictly implementing plans and instructions provided by the higher-level party committee for the implementation of the directive.
She noted that the union has upheld the principle of "Study goes as a pair with practice" through meaningful activities. It has supported the implementation of social welfare policies for women and cared for poor women and single mothers, spreading a good message among the community.
Over the last several weeks, the district saw many local workers returning from pandemic-hit localities who were put under mandatory centralised quarantine. The union has raised funds
to donate over 400 free meals to people living at quarantine sites in the district.
It has also cooperated with the district police's youth union to present 25 gift packages, including 20 notebooks and half a million VND in cash, to impoverished students in the communes of Binh Hem, Ngoc Son, Yen Phu and An Nghia on the occasion of the new school year 2021 – 2022.
It has helped needy households turn deserted pieces of land into farms and presented gift packages to families of martyrs and invalids on the occasion of Vietnam's War Invalids and Martyrs Day (July 27).