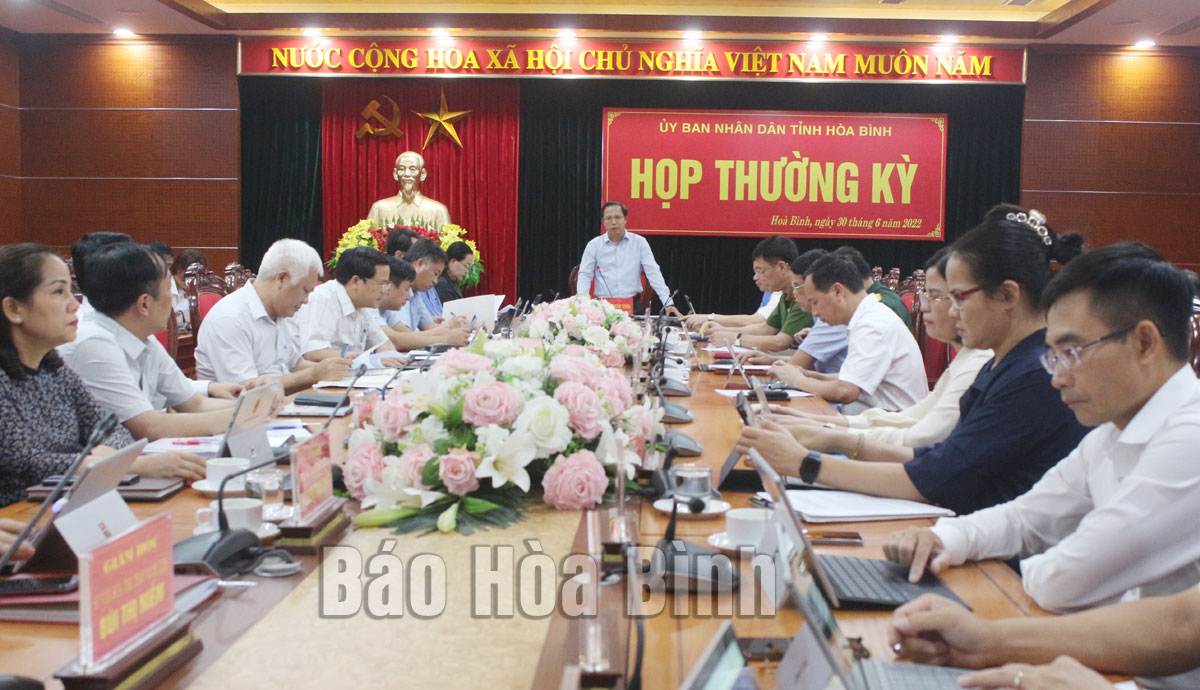 (HBO) – The Hoa Binh provincial People's Committee held a regular meeting on June 30 to discuss draft documents to be submitted to the provincial Party Committee's Standing Board and the provincial People's Council, documents within the remit of the People's Committee, and other important issues. Standing Vice Chairman of the People's Committee Nguyen Van Toan chaired the event, which was also attended by Standing Vice Chairwoman of the People's Council Nguyen Thi Cam Phuong.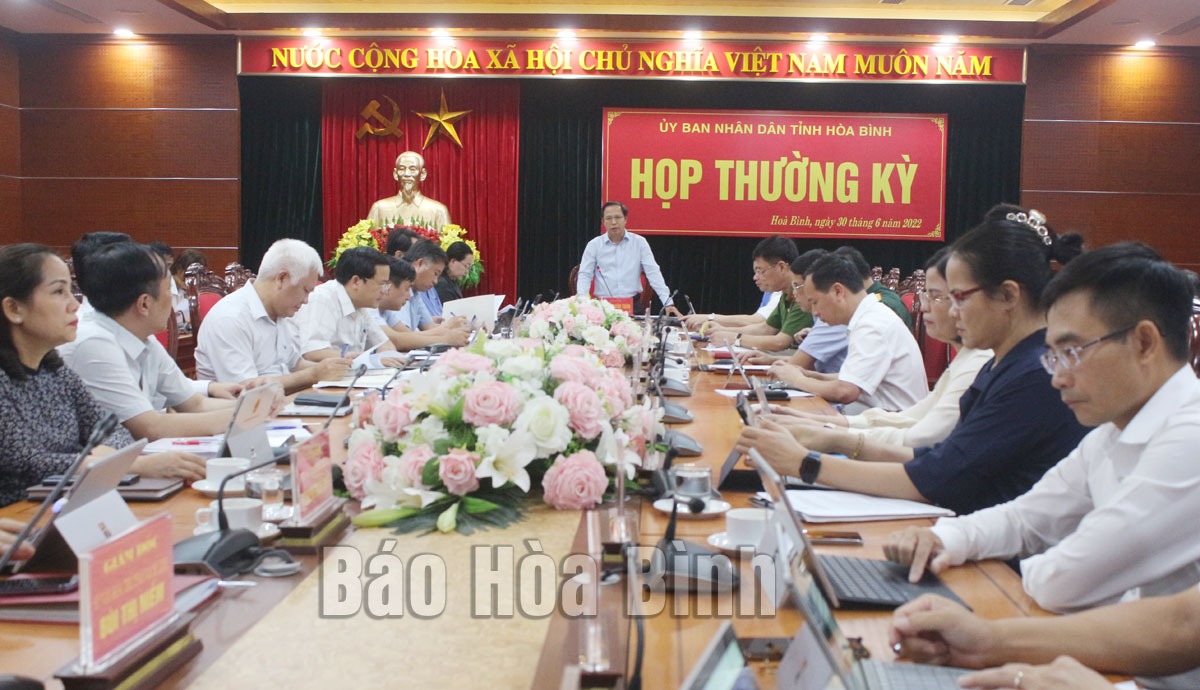 Standing Vice Chairman of the provincial People's Committee Nguyen Van Toan addresses the meeting.
In the first half of 2022, gross regional domestic product in the province grew by 5.13% year on year, with agriculture - forestry - fisheries up 3.63%, industry -construction 6.17%, and services 7.32%. As of June 20, 946.4 billion VND (nearly 40.7 million USD) in public investment had been disbursed, equivalent to 28 percent of the target set by the Prime Minister and 23% of the target set by the provincial People's Committee.
The six-month State budget collection is estimated at 3.25 trillion VND, much higher than the revenue recorded in the same period last year.
The provincial People's Committee requested that in July, departments, sectors, and localities promptly and seriously carry out the administration's directions on the key tasks and solutions for implementing the socio-economic development and State budget plans for 2022; organise the high school graduation examinations well; take proactive measures for ensuring safety for local dykes, especially in key areas, in case of storms and large floods; and continue efforts to improve the investment and business climate and the provincial competitiveness.
At the meeting, officials also discussed the draft national target programme on sustainable poverty reduction for 2021 - 2025 in Hoa Binh, the corruption fight, changes to forest land use purposes, adjustments to the medium-term public investment plan, the crime combat, along with some other important issues.
Speaking at the event, Standing Vice Chairman of the provincial People's Committee Nguyen Van Toan asked sectors and localities to step up key projects, remove obstacles to the State budget collection from land use, and address the slow disbursement of public investment.
He also ordered promoting preparations for major events, including a carnival slated for late July and celebrations of the 75th War Invalids and Martyrs' Day (July 27); and accelerating the administration of COVID-19 vaccine booster doses to local residents, including children aged 5 - 11, especially amid the appearance of new variants./.