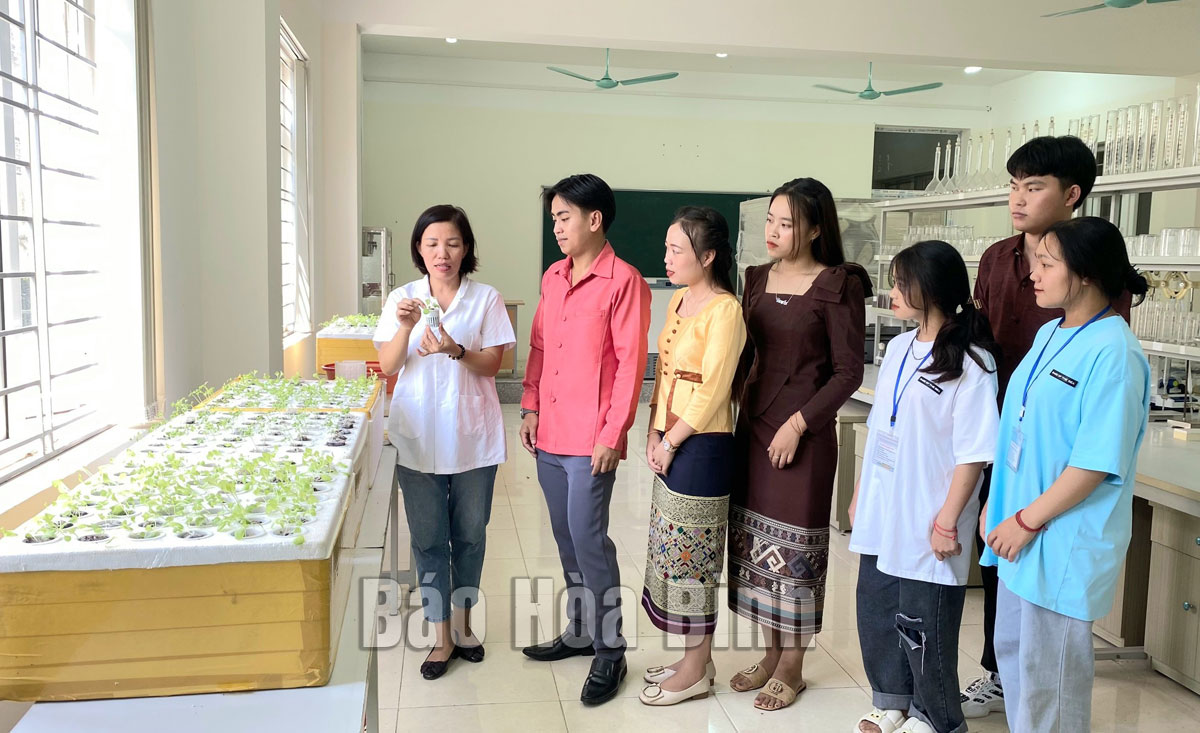 (HBO) – In the late 70s of the last century, in line with the policy of comprehensive cooperation between the two Parties and States, Ha Son Binh province of Vietnam established twinning relations with Luang Prabang province of Laos. At the 2nd provincial party congress of Ha Son Binh in October 1979, providing aid to Luang Prabang was considered a special task.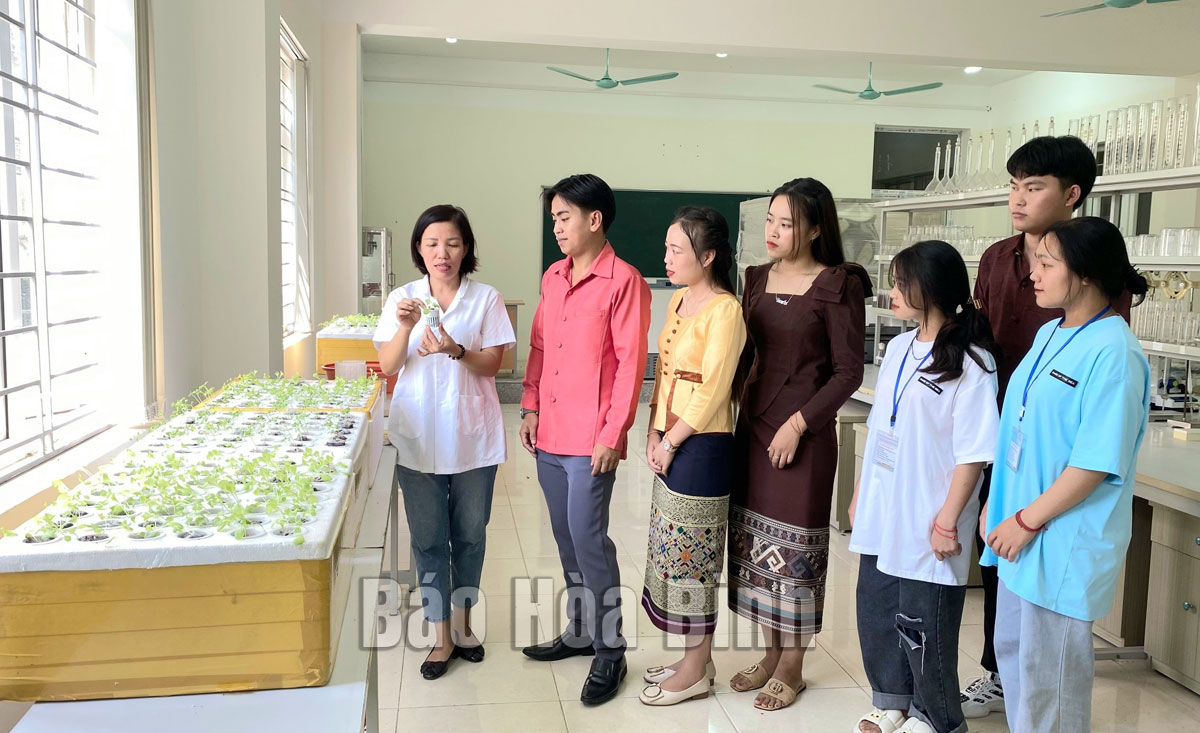 The Hoa Binh Technical and Economic College trains Lao students under the cooperation agreement between the province and Huaphanh.
Ha Son Binh was a former northern province formed from the merge of the two localities of Ha Tay and Hoa Binh. From 1980 to 1989, dozens of local delegations of technical officers and managers in agriculture, forestry, animal husbandry, irrigation, transportation, and construction were sent to Luang Prabang to help Lao people build and develop their economy.
Nowadays, Hoa Binh and the two northern provinces of Laos – Luang Prabang and Huaphanh – have launched many joint activities to demonstrate their friendship.
On December 26, 2014, Hoa Binh and Luang Prabang signed a memorandum of understanding. On January 22, 2015, a detailed agreement was inked between Hoa Binh and Huaphanh.
Hoa Binh and Huaphanh are implementing two programmes. One of them spends 156.228 billion VND (6.58 million USD), whose lion's share is sourced from the Vietnamese Government's non-refundable ODA for Laos, into building a high school in the Lao province. The school is expected to be operational in 2023.
The second programme focuses on training students from Huaphanh at colleges in Hoa Binh. In the 2019-2022 period, Hoa Binh is set to train 58 Lao students at its Technical and Economic College as well as Engineering and Technology College. The training cost nears 9 billion VND./.