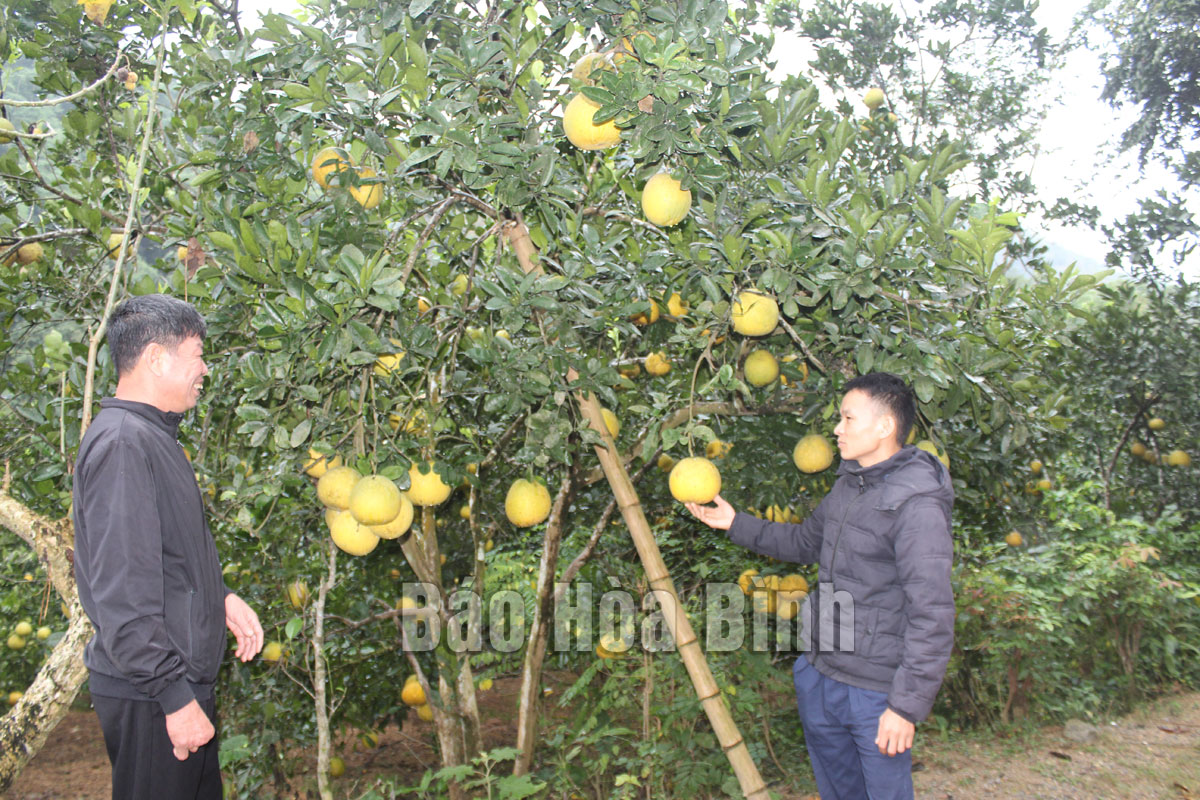 (HBO) – Tra village of Toan Son commune, Da Bac district, is home to 154 households with 593 people, led by Dang Van Thai, a young Party member who has shown strong performance in completing his tasks as a village leader.
On the thresholds of the Lunar New Year (Tet) Festival, Thai was busy with encouraging locals to clean up the village, strengthen security and order protection, and prevent fire and explosion.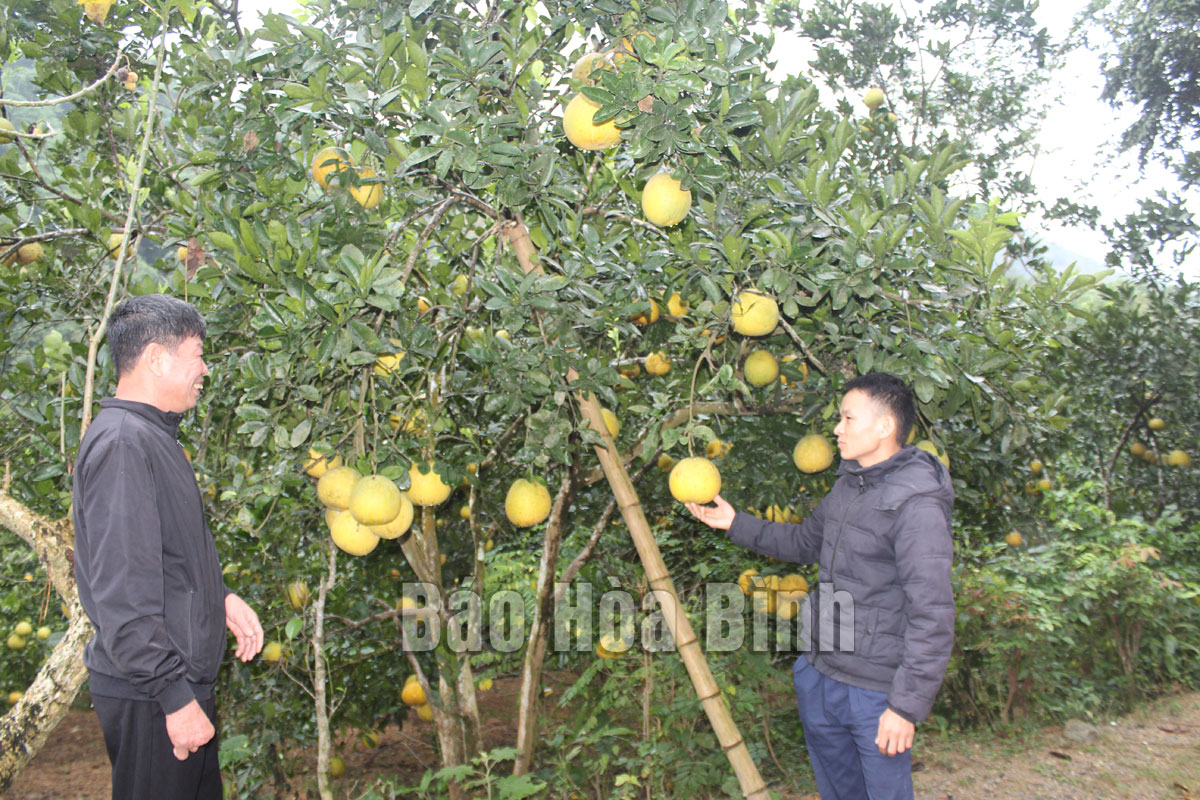 Dang Van Thai (left), leader of Tra village, Toan Son commune, Da Bac distric,t visits a local household to get information of the sale of farm produce before the Lunar New Year Festival.
Dinh Van Nguyen, Deputy Secretary of the Party Committee of Toan Son commune, said that the commune has five villages, all of which have their elected leaders being Party members, which shows the high confidence of local residents in local Party members.
In March 2022, the provincial Party Committee issued a directive on the organisation of the congresses of the Party cells under the Party Organisations in localities for the 2022-2025 tenure. As part of the efforts to implement the directive, the commune directed villages to elect their leaders prior to the communal Party Congresses.
like other localities, one of the biggest difficulties facing Da Bac was introducing officials who are Party members to hold the positions of deputy secretaries of the Party cells at villages and leaders of villages.
Xa Duc Hung, head of the Da Bac Party Committee's Commission for Organisation, said that in order to settle with this problem, the committee has focused on directing the Party Committees in communes to build their plans for the work and sent members of the district Party Committee to localities to direct local Party Organisations in implementing the plans and help them settle arising problems.
At the same time, the district has asked local Party Committees to strengthen communications in electing leaders of villages before organising the Party congresses. As a result, all villages in the district have completed the election of their leaders who are all Party members. Of the total 122 villages and sub-residential areas, 110 have the deputy secretaries of the Party Committees holding the position of leaders of the villages and sub-residential areas.
In the whole province, 90.2% of leaders of the villages are Party members. Particularly, in Da Bac, the rate is 100%. The result manifests the efforts and performance of the district in implementing Party leadership right from the grassroots level./.