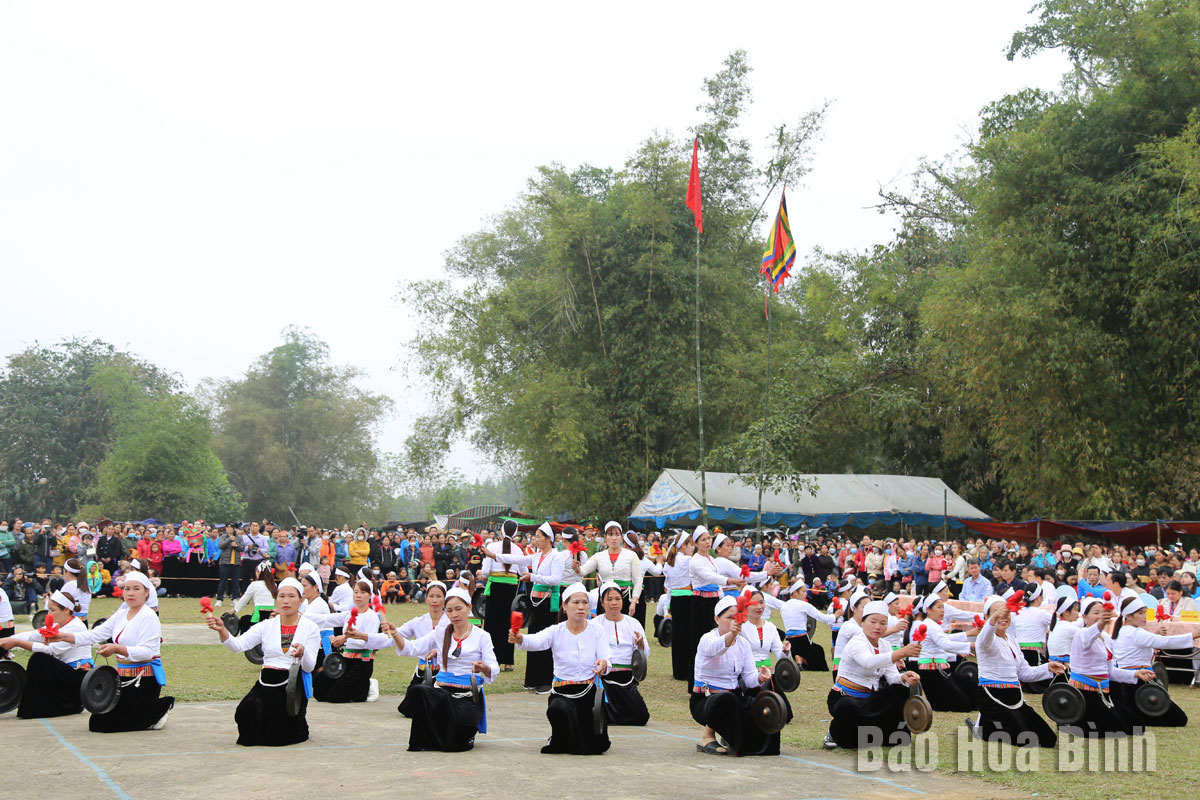 (HBO) – The Party organisation of Tan Lac district has been innovating its mindset and methods of working, and comprehensively implementing the work of building the Party and the political system, and improving leadership capacity. It has focused on leading and directing key tasks, breakthroughs, and political tasks, thus opening up opportunities to successfully implement the Resolution of the 24th district Party Congress in the 2020 – 2025 term, and turn Tan Lac into a relatively developed district of Hoa Binh province.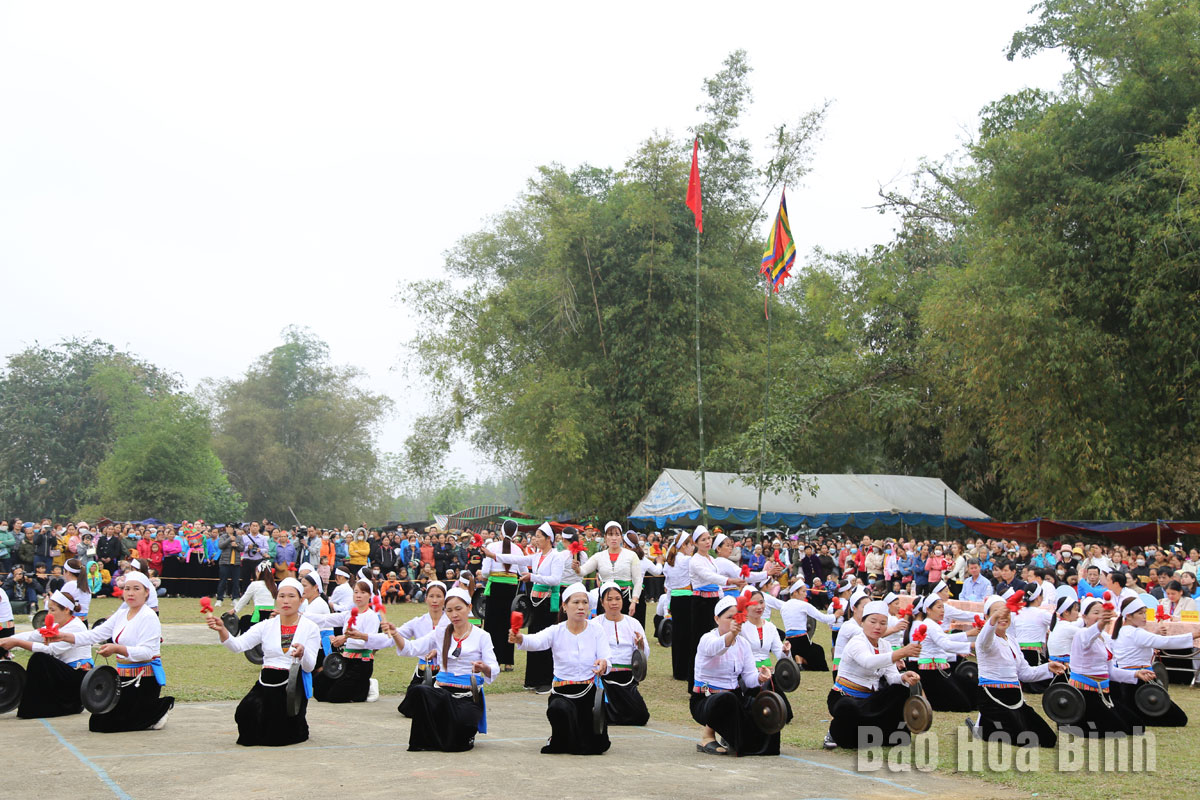 Preserving and promoting Muong ethnic cultural values receives due attention of Tan Lac district. Photo: Ke Pagoda Festival 2023 in Phu Vinh commune.
Tan Lac - Muong Bi possesses beautiful natural landscapes, and unique Muong ethnic culture that is still preserved in daily activities and production. In recent years, the district has achieved important results in preserving and promoting traditional cultural values associated with tourism development and new-style rural area building.
As a district with a low starting point, Tan Lac has focused on mobilising resources for investment in infrastructure, production development, and new-style rural area building to improve people's lives. The district has issued resolutions and policies to support the development of commercial grapefruit areas, transform the structure of crops and livestock, support production development, and mobilise the political system to participate in new-style rural area building associated with investment in infrastructure serving agricultural and rural development. The new-style rural building programme has helped create a positive change in the awareness and actions of officials and people, and improve the appearance of rural areas. To date, the district has over 200 hectares of citrus fruit trees certified to VietGAP and organic standards, and is able to export grapefruit to the European market.
Bui Duc Hien, head of the district Division of Agriculture and Rural Development, said that as of July 2023, the district had had nine out of the 15 communes meeting new-style rural area building standards. As of 2022, 13 residential areas had been recognised as model new-style rural residential areas. In 2023, the district registered to have five OCOP products, including natural honey - Cu hamlet cooperative group in Tu Ne commune, indigenous pork - Tan Son agricultural service cooperative in Lo Son commune, bamboo and rattan products - Luong Phu agricultural service cooperative in Phong Phu commune, and Hoa Binh fresh and dried bamboo shoots - Hoa Binh agricultural product import-export company in Phong Phu commune.