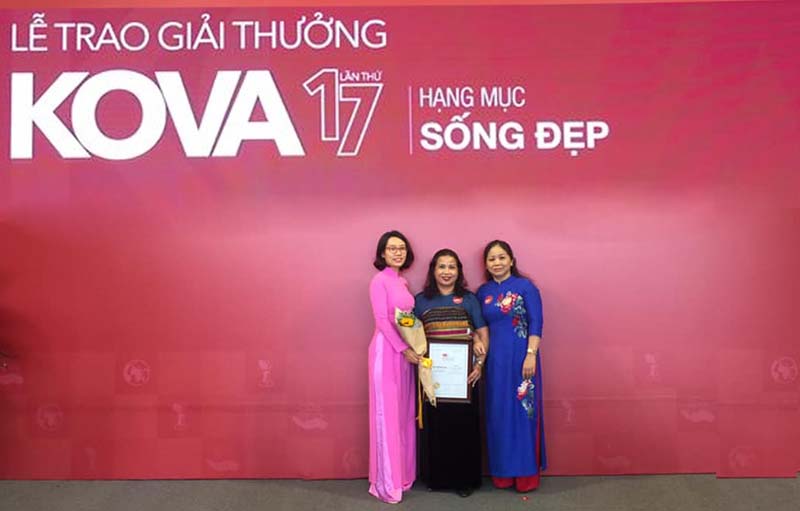 (HBO) - A staff member at the Thuan Hoa social protection centre of Hoa Binh was among 150 individuals and collectives honoured in the 17th KOVA awards at a ceremony held in Ho Chi Minh City on November 16.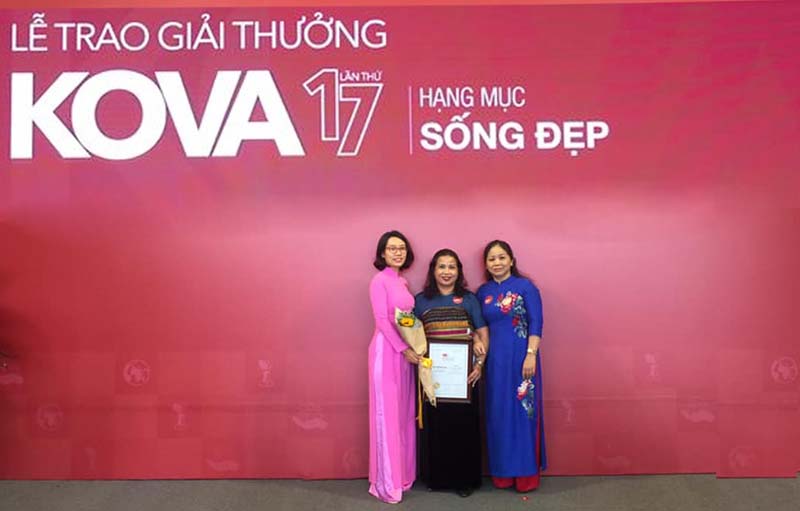 Leaders of the provincial Women's Union congratulated Vi Thi Thuan (centre) after she received the KOVA award.
Vi Thi Thuan, a staff member at the Thuan Hoa social protection centre in Chieng Chau commune (Mai Chau district), is among five individuals honoured in the category of "Good Life" for their inspiring good deeds. The Thai ethnic woman has played an active role in preserving the local traditional brocade weaving. She has built a common house for 35 women in disadvantaged circumstances such as singleness, with disabilities and poverty, giving them stable jobs with income ranging from 2.5 to 4 million VND a month.
The KOVA Awards were started in 2002 as an initiative of Associate Professor – Dr. Nguyen Thi Hoe, Chairwoman of the paint making group KOVA. The awards aim to contribute to sustainable development through encouraging research on applied science, spreading good deeds and supporting promising students. The awards will continue to be extended to reach other subjects with the aim of encouraging people from all walks of life to contribute to national development using their knowledge, intelligence and innovation.