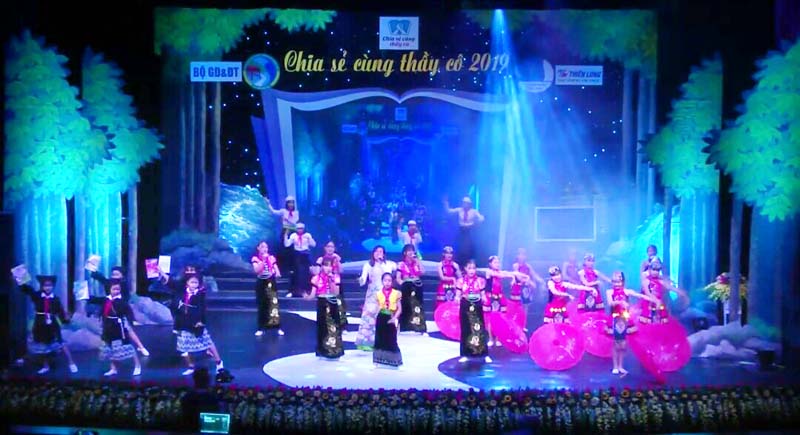 (HBO) - Hoa Binh province has two teachers hounoured at a programme to commend outstanding teachers in 2019 jointly held on November 14-16 by the Vietnam Youth Federation Central Committee, the Minsitry of Education and Training, the Government's Committee on Ethnic Minority Affairs and Thien Long Group.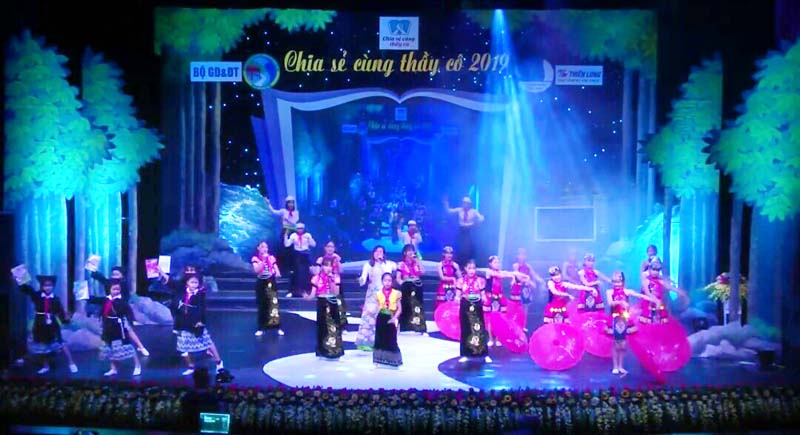 An art performance by Ms Luong Thi Hoa and students of the Cao Son primary and secondary school at the honouring ceremony.
They are Ms Luong Thi Hoa, who is in charge of the Ho Chi Minh young pioneer organisationof the Cao Son primary and secondary school – Da Bac district, and Ms Ha Thi Hien from the Phu Cuong primary and secondary school – Tan Lac district, who has good performance in teaching in ethnic minority and remote areas.
The teachers were awarded certificates of merit by the Minister of Education and Training, and theVietnam Youth Federation Central Committee for theiroutstanding achievements in educating students from ethnic minority groups.
During the three-day programme, the teachers joined 61 others from localities nationwide in numerous meaningful activities, including paying tribute to late President Ho Chi Minh at his mausoleum, visiting the Presidential Palace and Quoc Tu Giam (Temple of Literature), and meetings with officials from ministers and sectors.
Especially, in the honouring ceremony on November 16, Ms Hoa and nearly 30 students from the Cao Son primary and secondary school had an art performance imbued with cultural identity of Hoa Binh./.