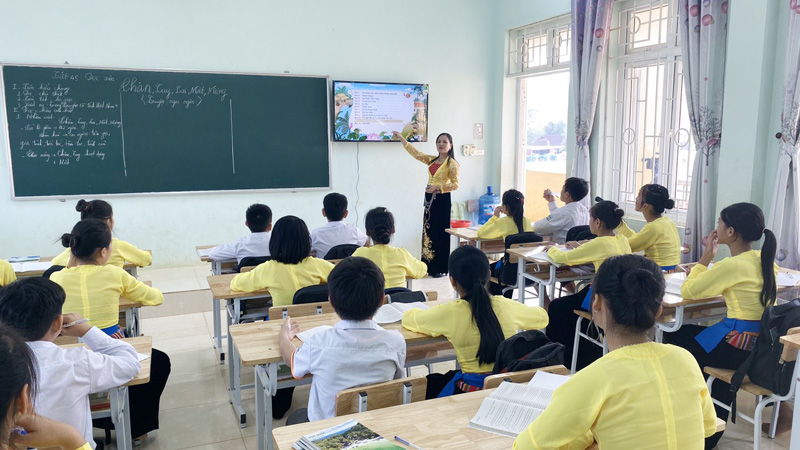 (HBO) - The whole Education and Training sector of Hoa Binh province currently has 8,635 classrooms at all levels: kindergartens and general schools 8,431 rooms; centers for continuing education - vocational training for 204 rooms.
In which, solid rooms accounted for 84.6%, semi-solid classrooms accounted for 8.3%. In addition, there are 304 subject classrooms; 309 IT practice rooms; 116 foreign language and audio-visual classrooms ...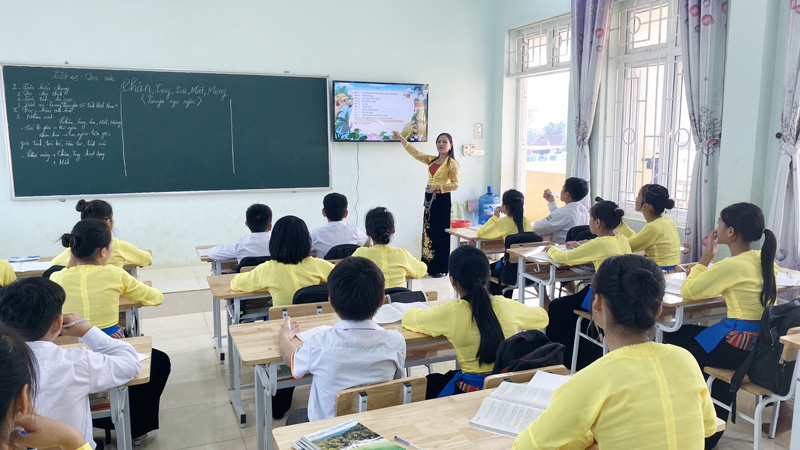 Ngoc Son boarding school in Lac Son district.
In order to improve the system of educational institutions in the province as well as prepare facilities for the implementation of a new general education program, in 2019, conditions of facilities and teaching equipment of schools continues to be concerned.
After the school merger, the education and training sector has reviewed, arranged and reorganized to improve the efficiency of using existing facilities of educational institutions.
Schools also promote mobilization of socialization, contributing to solving difficulties in investment in material facilities for education.