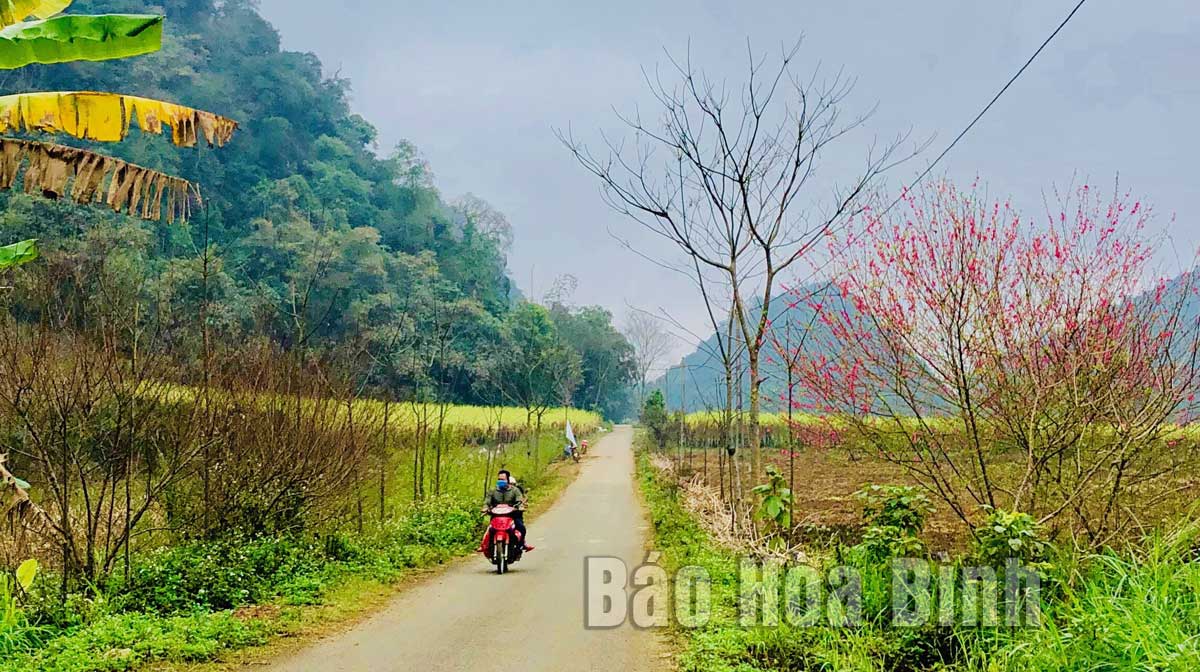 (HBO) - Thung Rech area in Tu Son commune (Kim Boi) is a in the best peach growing region of the province. Every year on Tet holiday, the local people supply thousands of peach roots to the market. Coming to Thung Rec at this time, the peach blossom trees are brilliantly blooming late, as if they want to hold on to spring, even the far away tourists.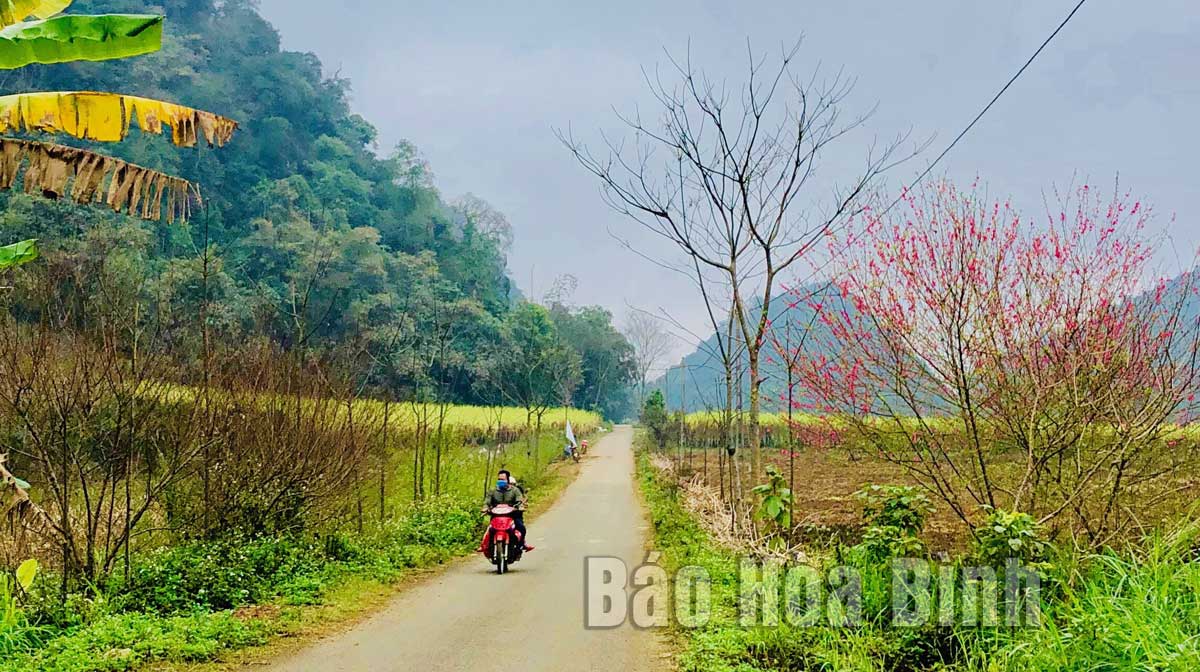 Going uphill to Thung, the first impression is the blooming peach trees along the road.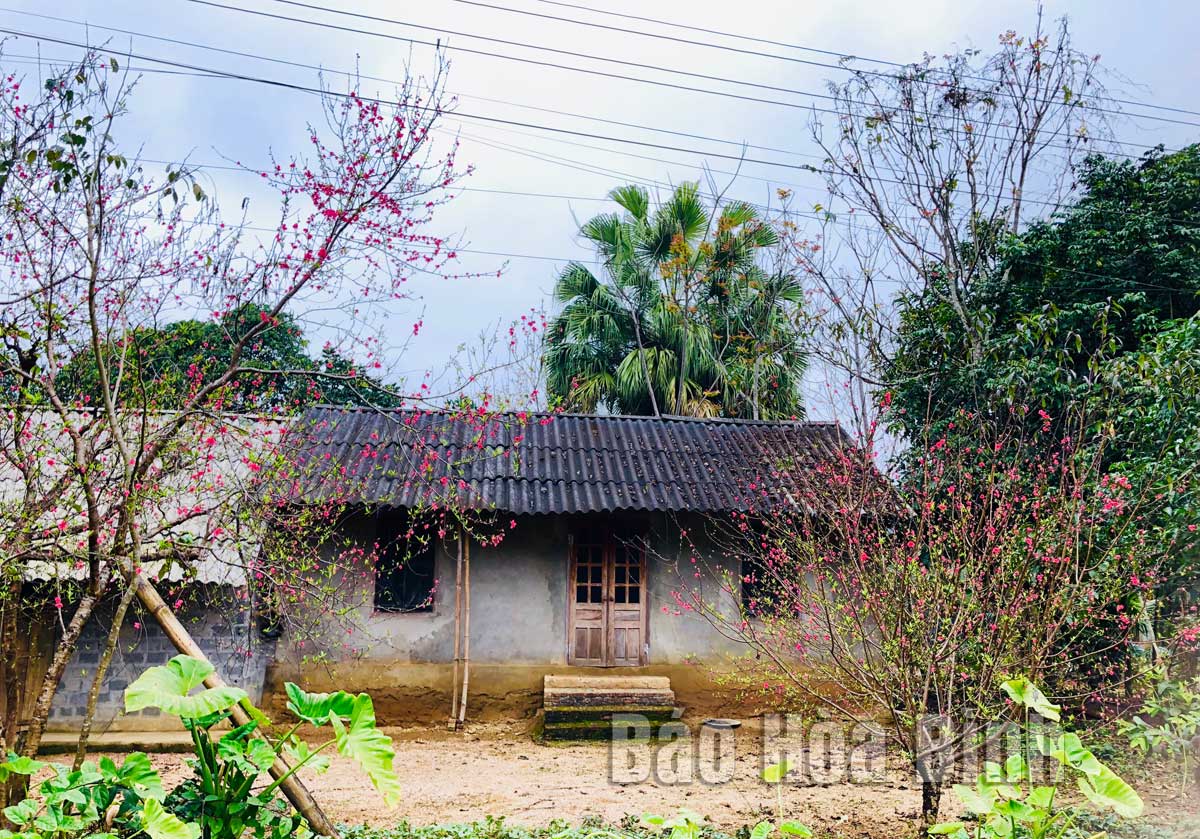 The color of the peach blossoms is beside the roofs of Thung Dao Bac village.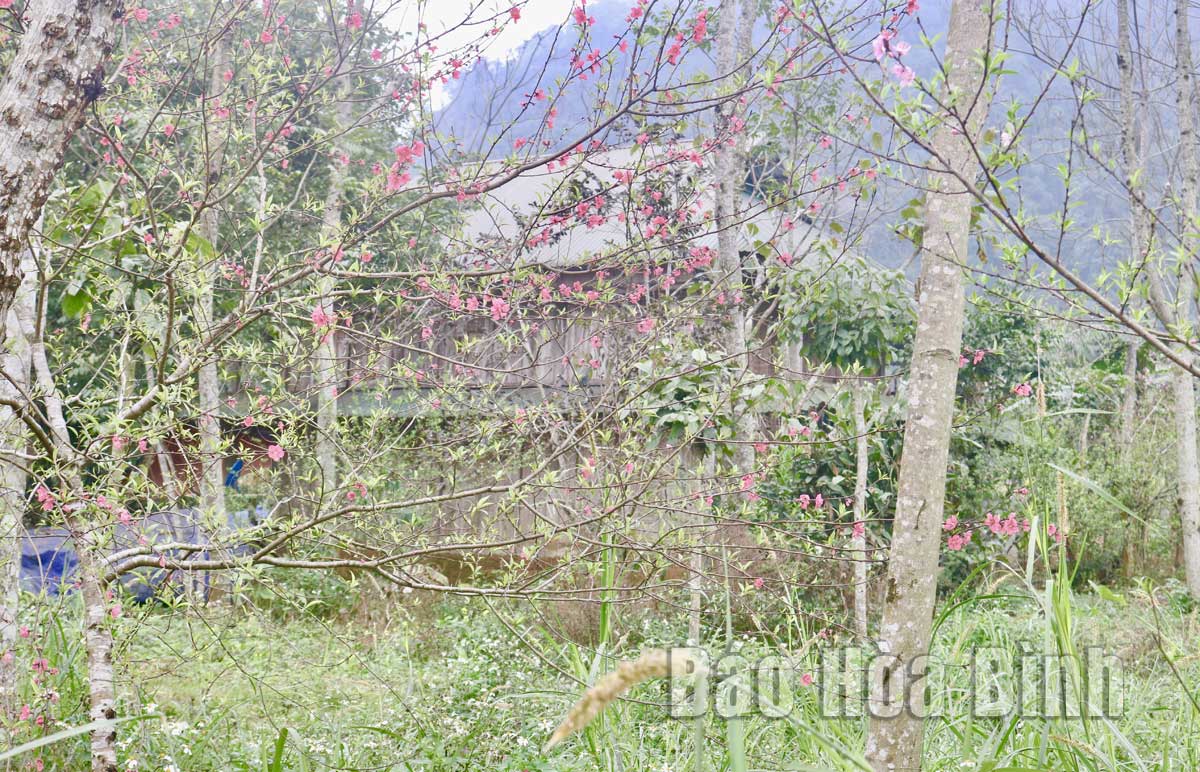 And even the traditional stilt houses of the people of Thung Muong village.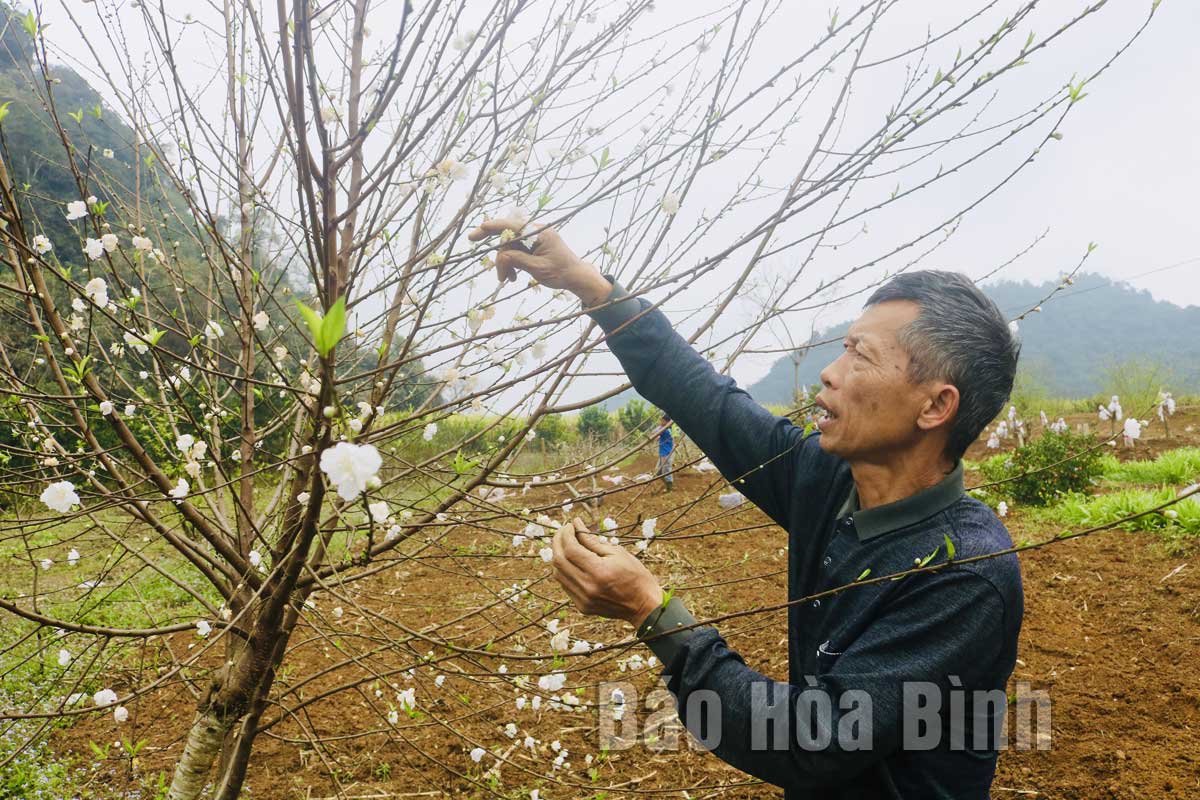 Bach Dao - one of the rare peach varieties being preserved by the people of Thung Rec.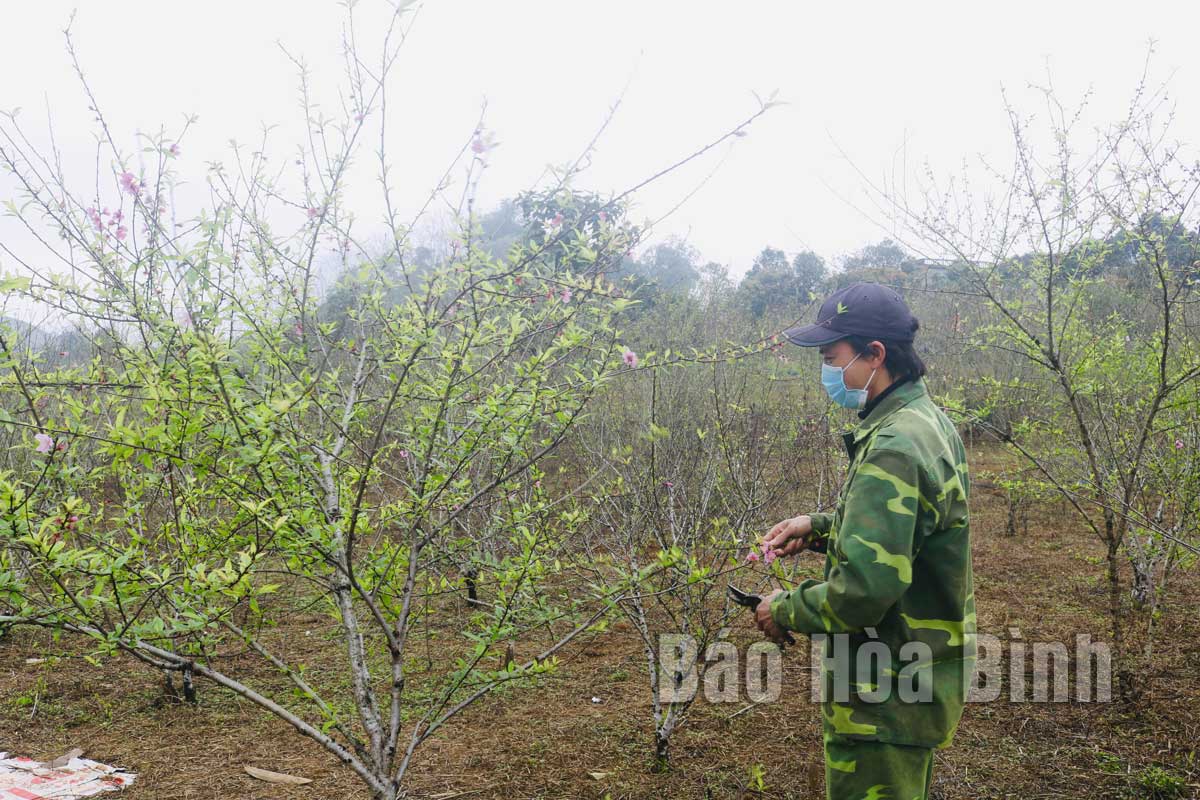 For the natural peach trees, cutting and pruning is the neccessary work to make the peaches grow better and more beautiful.