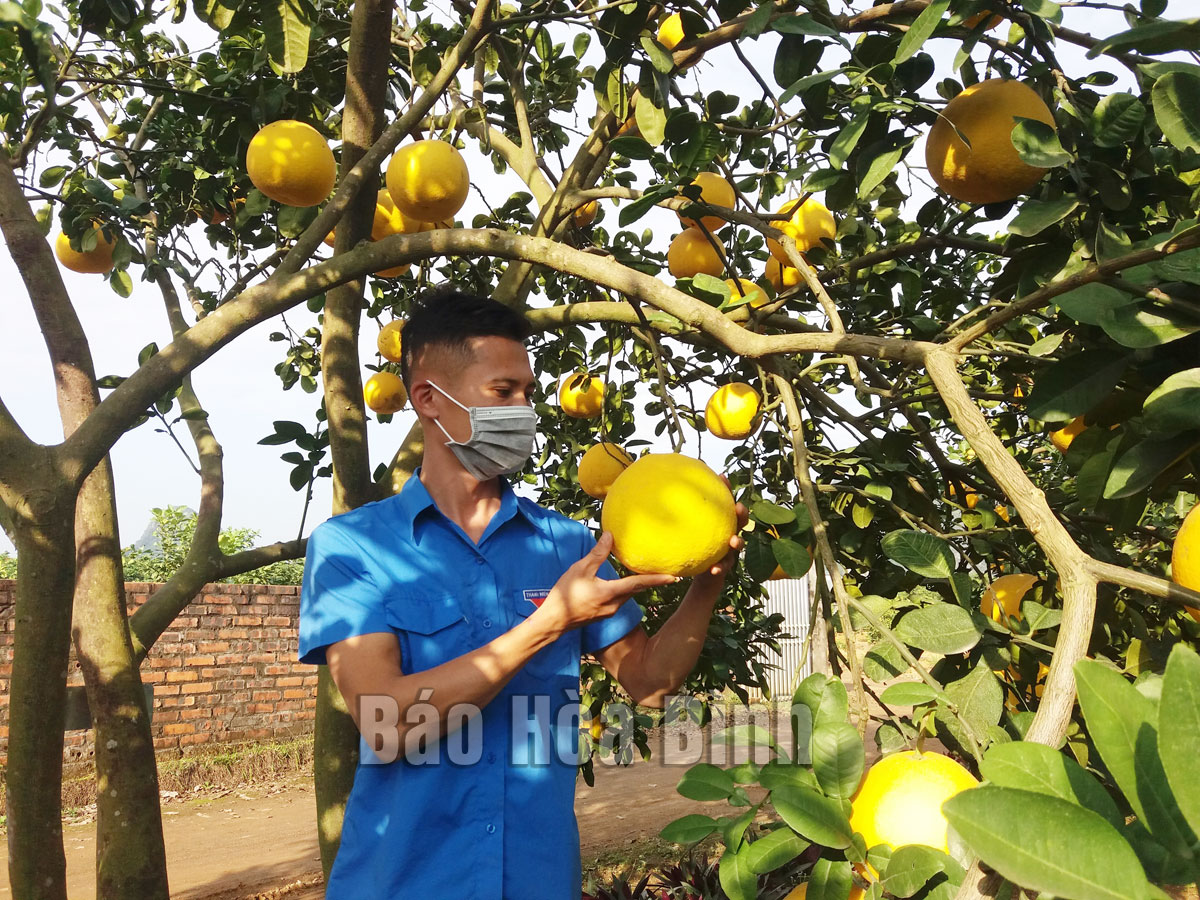 (HBO) - In 2019, Dien pomelos of Yen Thuy district was granted a certificate of trademark of Yen Thuy pomelos by the Intellectual Property Office of Viet Nam. Currently, there are 880 hectares of pomelos, of which 415 hectares are being harvested in Yen Thuy district. In particular, in the whole district there has been 119.05 hectares of pomelos in Ngoc Luong, Huu Loi, Bao Hieu communes, and Hang Tram town, which have been granted the production certificates according to the organic standards of VietGAP. The economic efficiency of Dien pomelos is from 250-300 million VND/ha. Here are some pictures introducing Dien pomelos in the "difficult land" of Yen Thuy.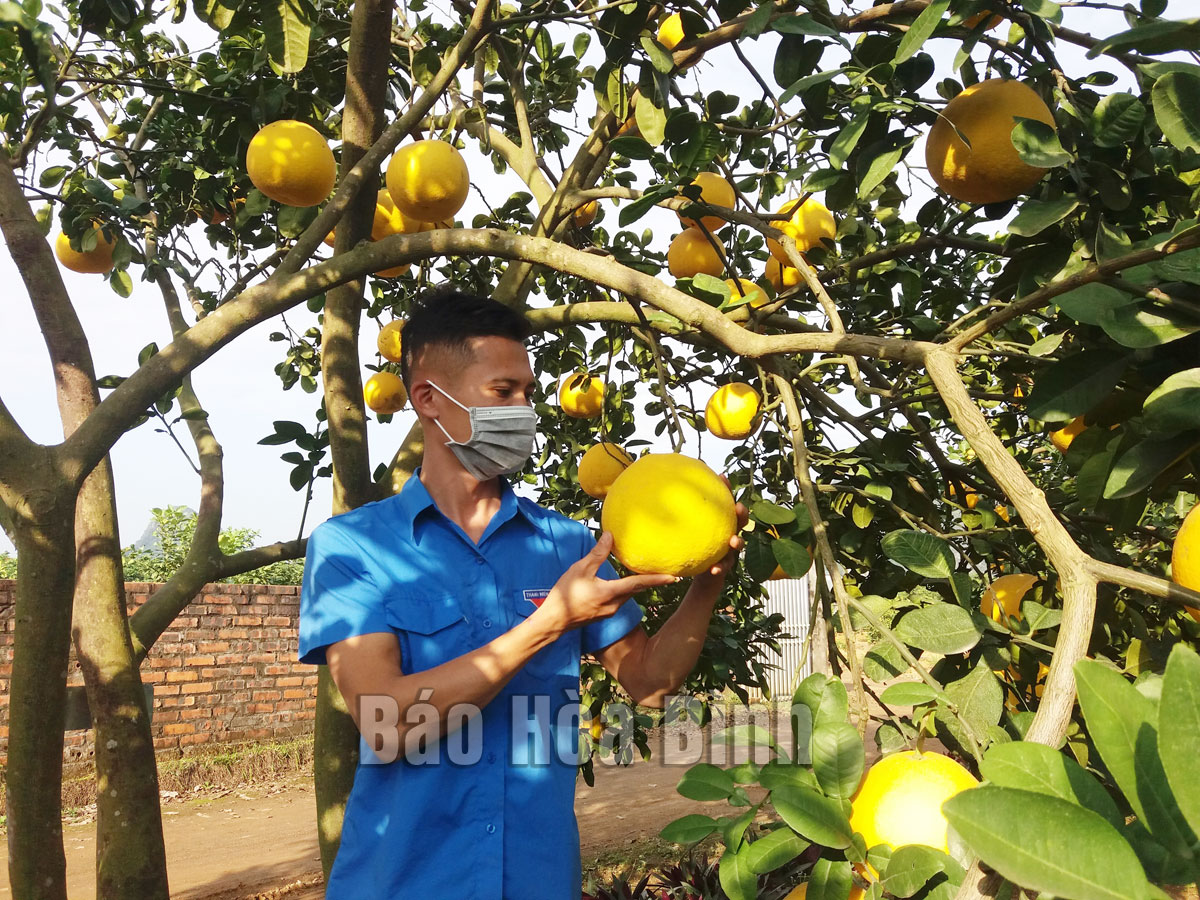 Mr. Dinh Duc Cuong from Dai Dong hamlet, Ngoc Luong commune currently has a pomelo garden with an average revenue of 300 million VND a year.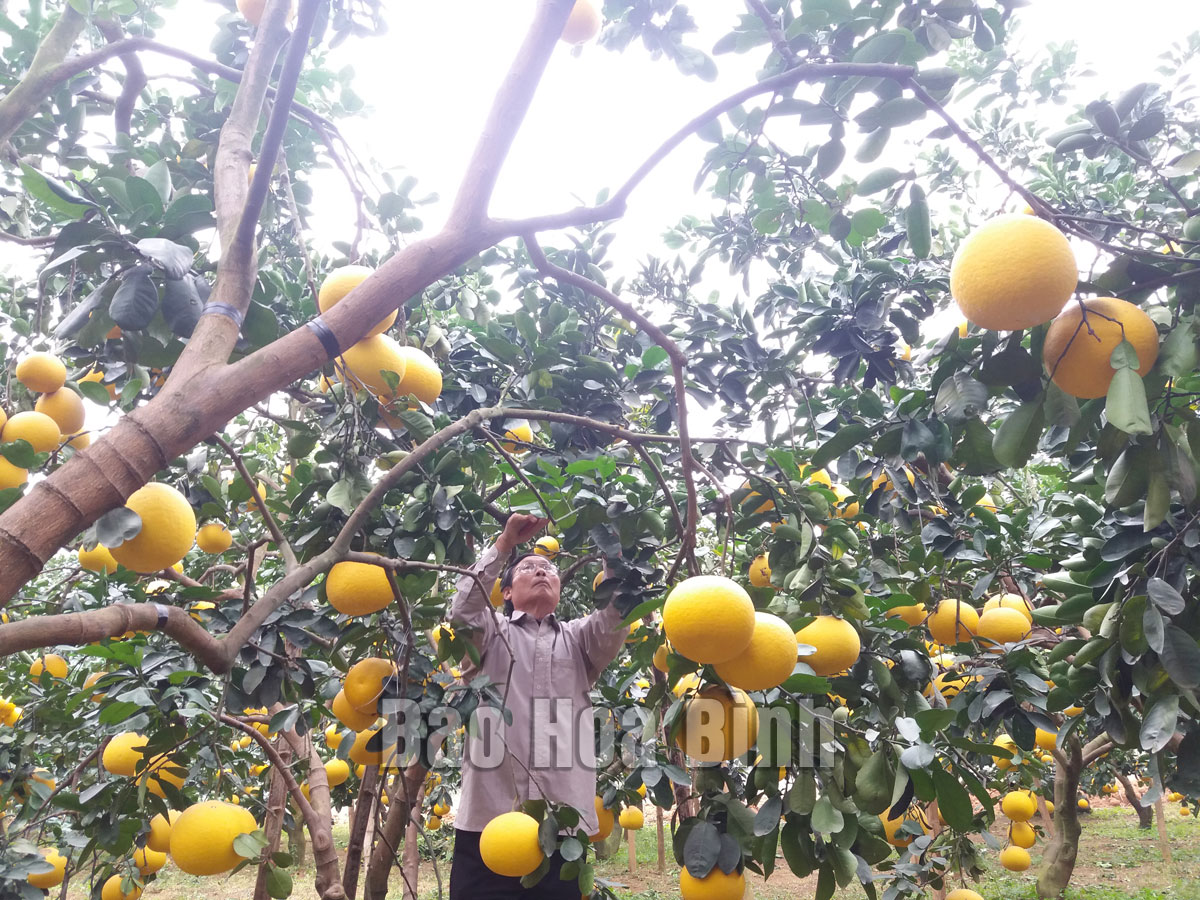 Mr. Pham Thua Dung is one of the first to bring Dien pomelos to Dai Dong hamlet, Ngoc Luong commune.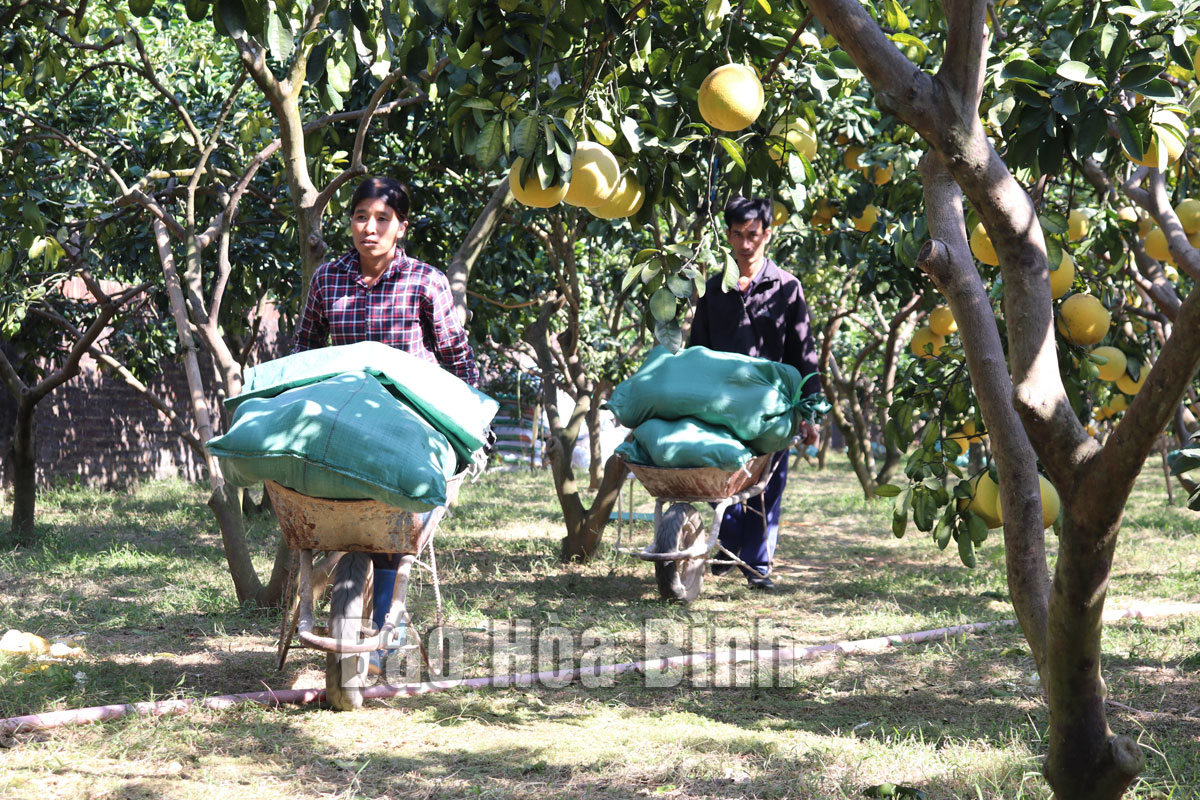 The variety of Dien pomelos is fragrant, sweet and succulent has been attracting many traders to purchase at the gardens.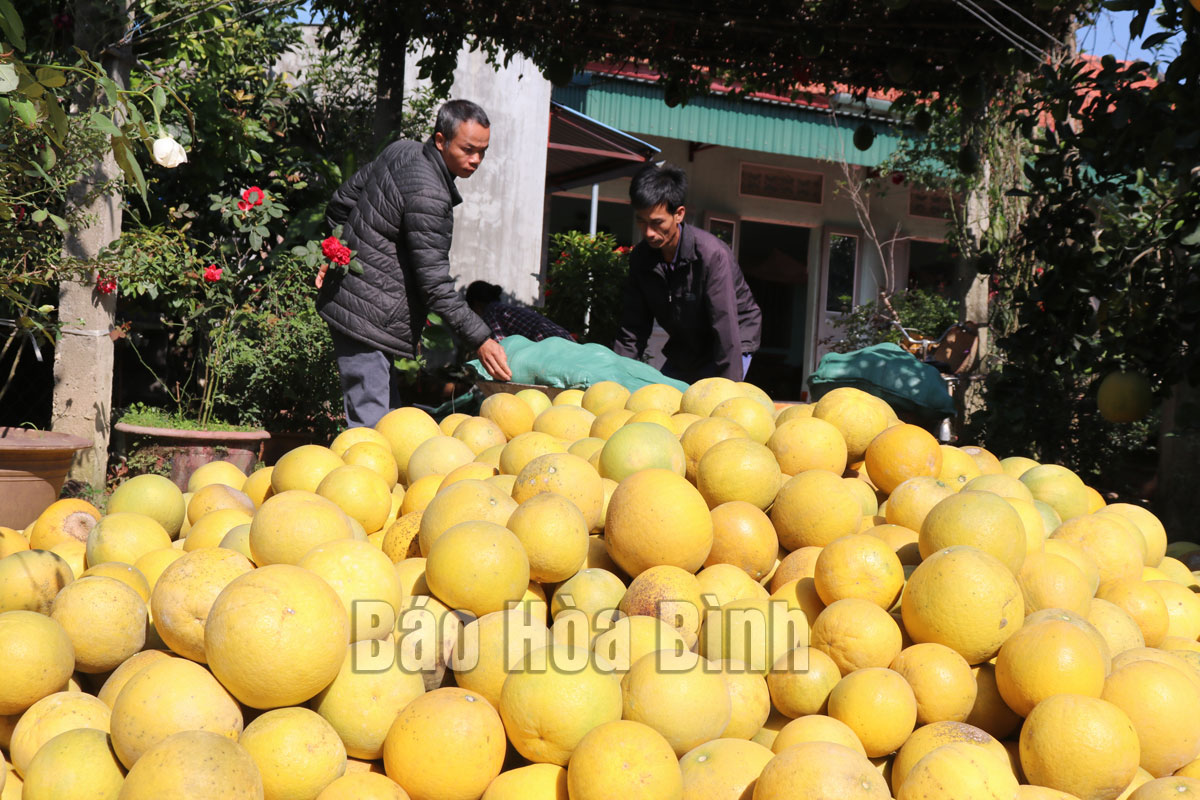 The high quality with good price, Dien pomelos have brought the stable income for many families in the district.