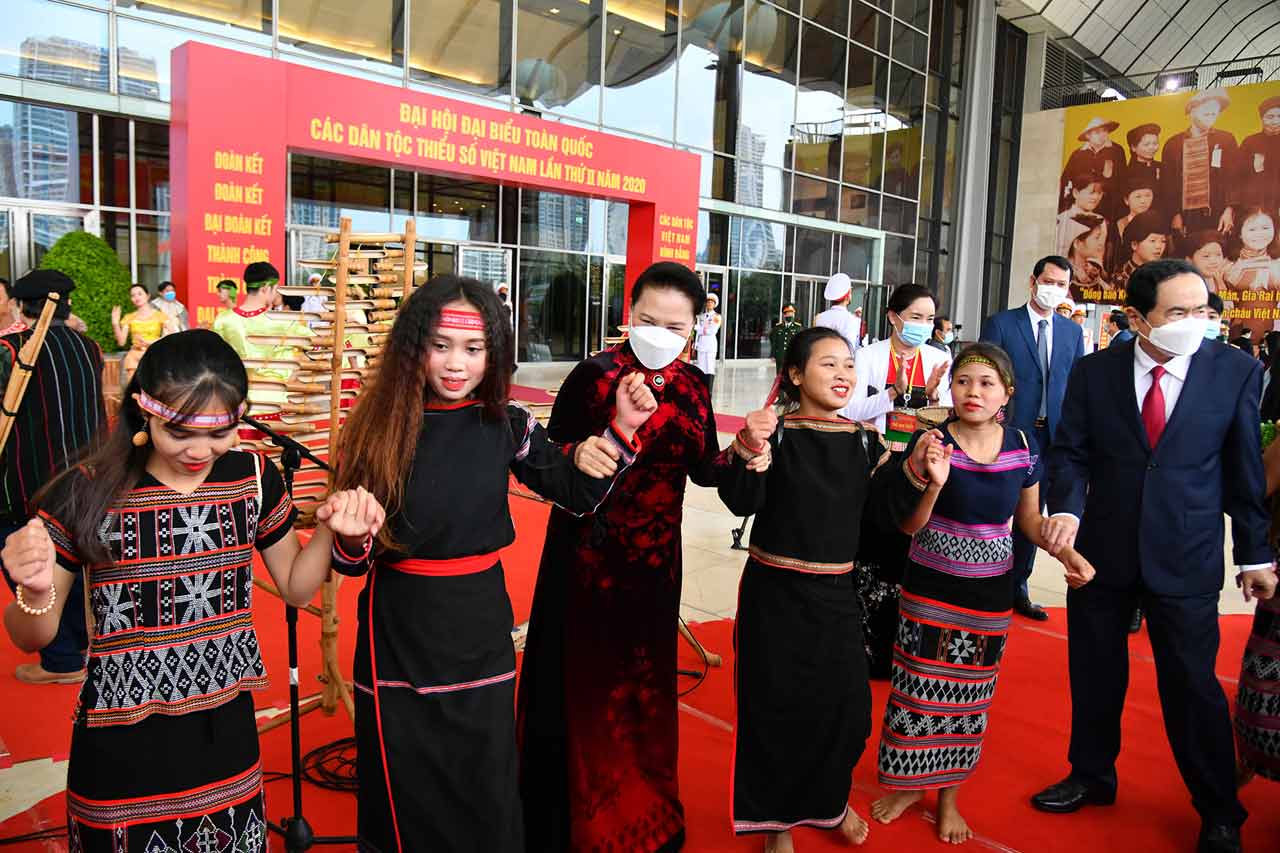 An arts programme was held in Hanoi on December 4 to celebrate the success of the second national congress of Vietnamese ethnic minority groups. The congress saw the presence of nearly 1,600 delegates who are outstanding representatives of 54 ethnic groups from across Vietnam.
National Assembly Chairwoman Nguyen Thi Kim Ngan and President of the Vietnam Fatherland Front Central Committee Tran Thanh Man shared the joy with participants at the congress.
National Assembly Vice Chairwoman Tong Thi Phong joined delegates for a group photo.
Young ethnic participants from the Central Highlands region.
A performance of traditional musical instruments of ethnic groups in Central Highlands region.
An elegant Lao ethnic woman in her traditional costume.
A traditional festival of Muong and Thai ethnic people in the Northwest region was staged at the congress.
A folk dance of Khmer people in the Southern region.
The congress provided a venue for ethnic groups to promote mutual understanding and experience exchange. It was also a socio-political activity helping to raise their awareness and consolidate consensus and trust in the Party's leadership.