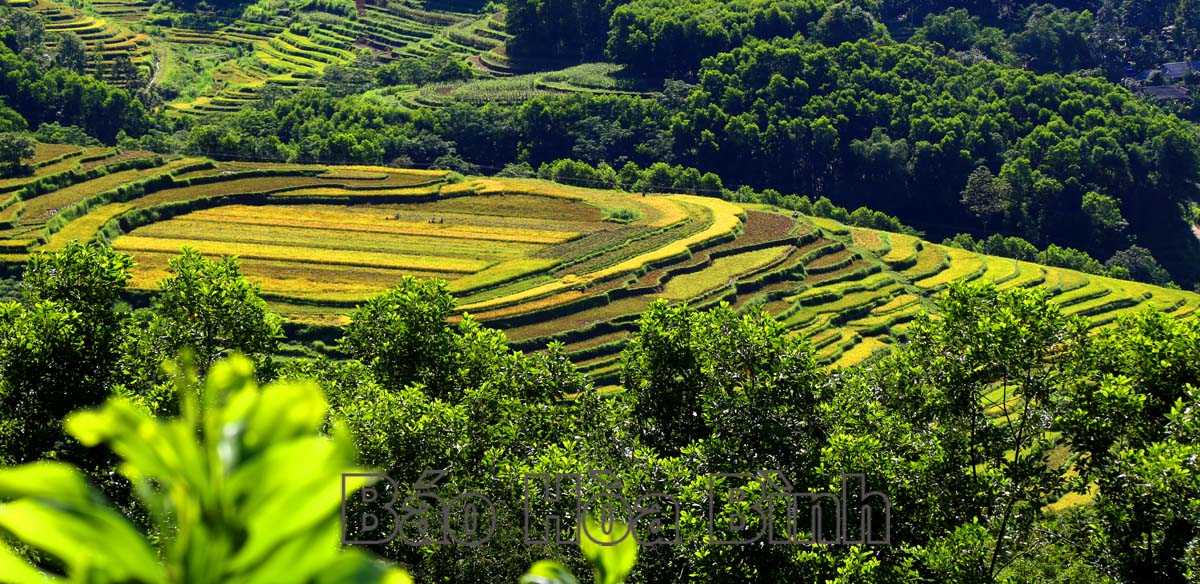 (HBO) - "It isn't necesary to go anywhere far, even in the province there are also beautiful terraced fields: The terraced fields are layered as softly as the layered golden silk strips along the hillside, one after another, iridescent in the sun shining brightly." Yes, going to the highland commune, Mien Doi (Lac Son) in the ripen rice season, you will be satisfied to see this wonderful picture!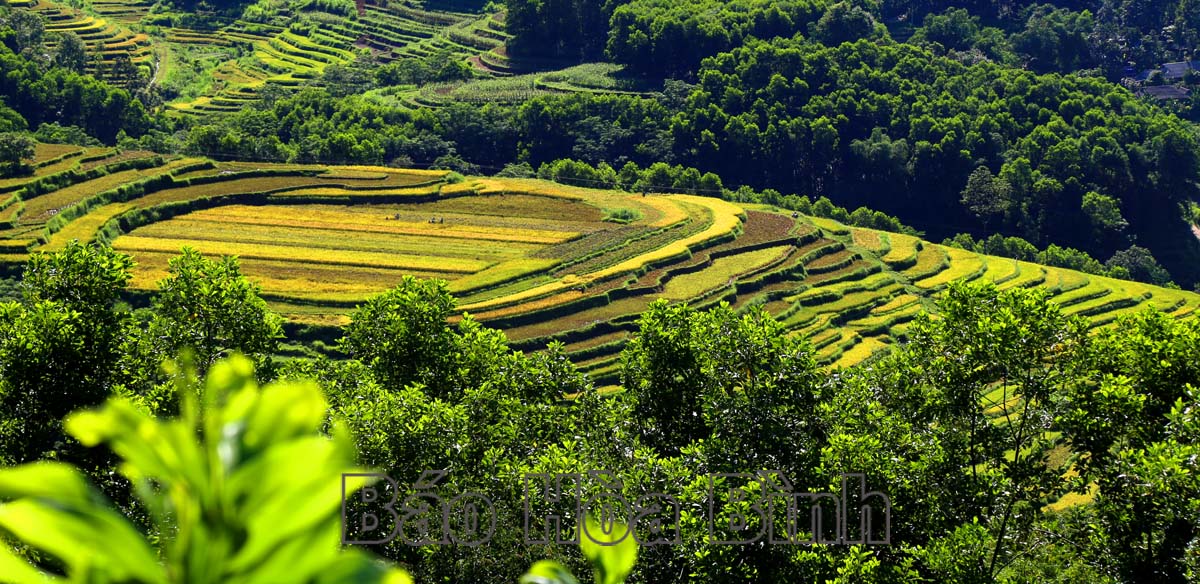 To get this masterpiece, it is necessary to mention the sweat and labor of so many generations of the people here. They have created more than 400 hectares of terraced fields on hills and mountains with their diligence.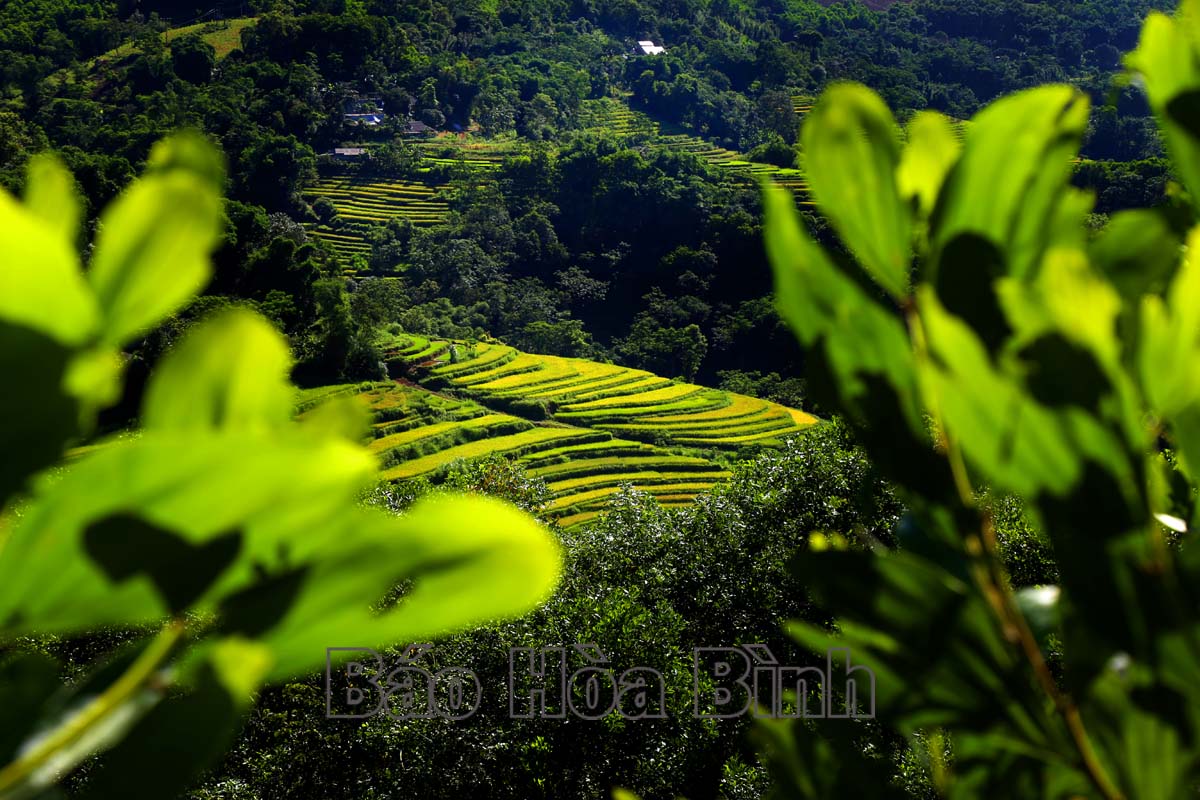 The soft, brilliant corners of the terraced fields between the green mountains and forests.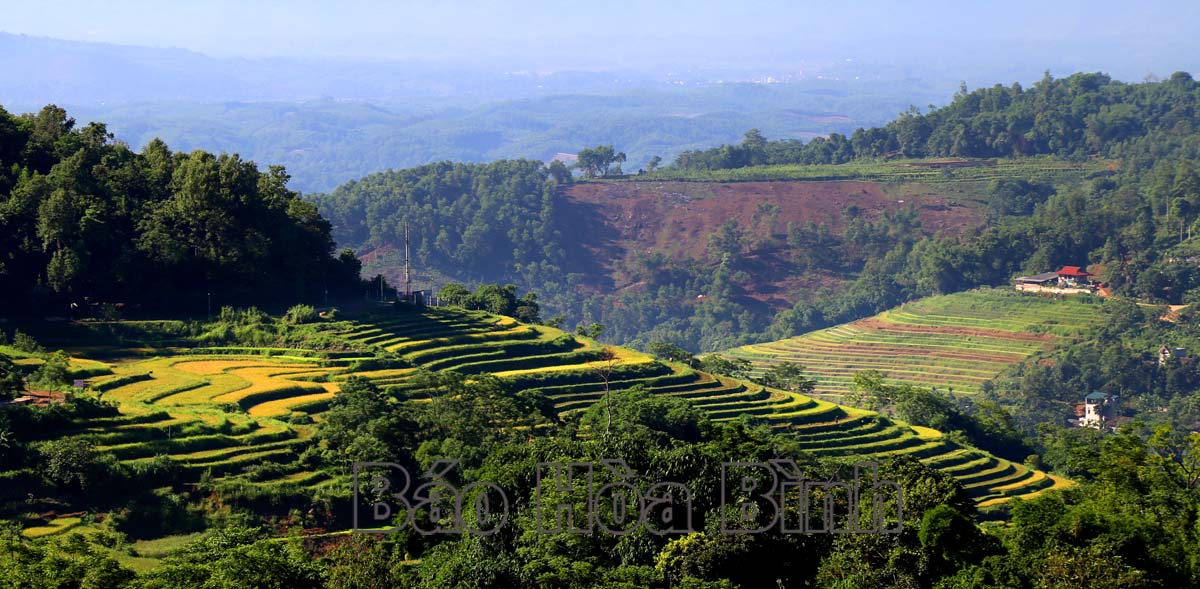 Currently, the people in Mien Doi commune are urgently harvesting the spring crop.