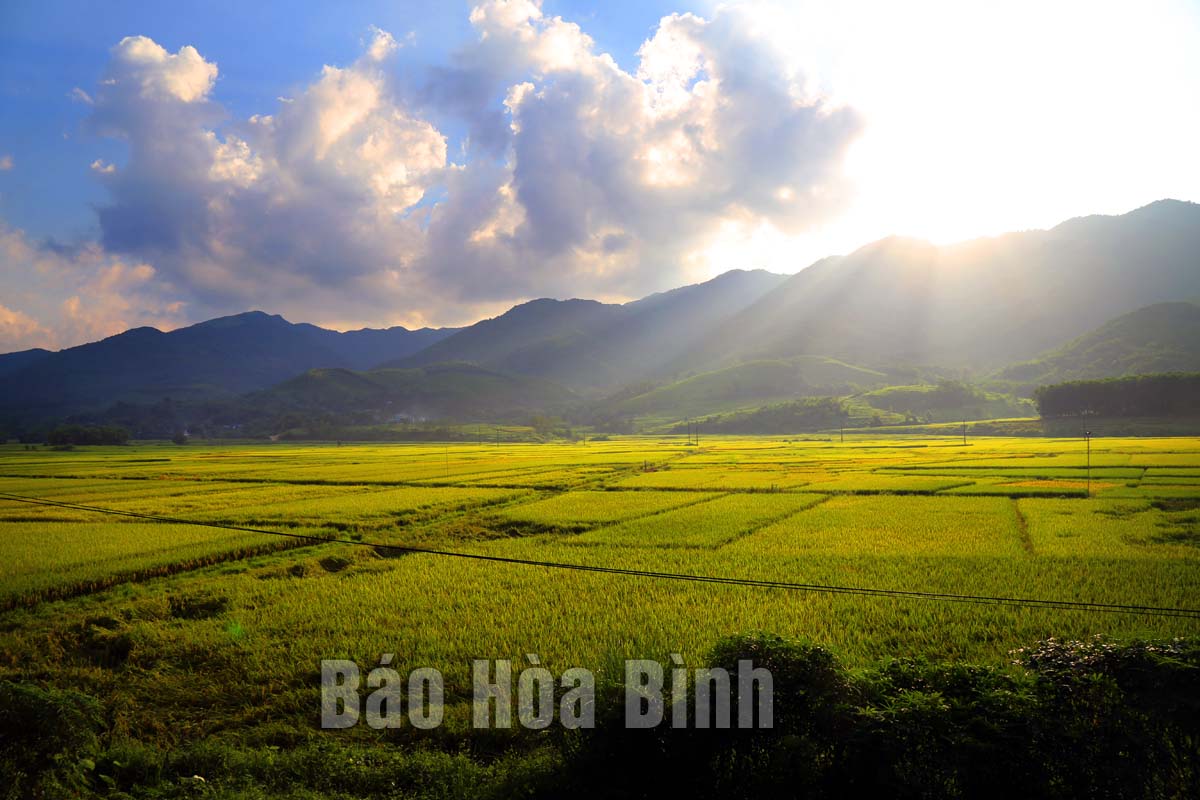 (HBO) - These days, taking advantage of the favorable weather, the farmers in Kim Boi commune (Kim Boi) are urgently harvesting summer-autumn rice crop. Walking on ripen rice fields in the golden sunshine and the cool weather of autunm; Feeling the joy of a farmer's good harvest… wonderful and peaceful moments!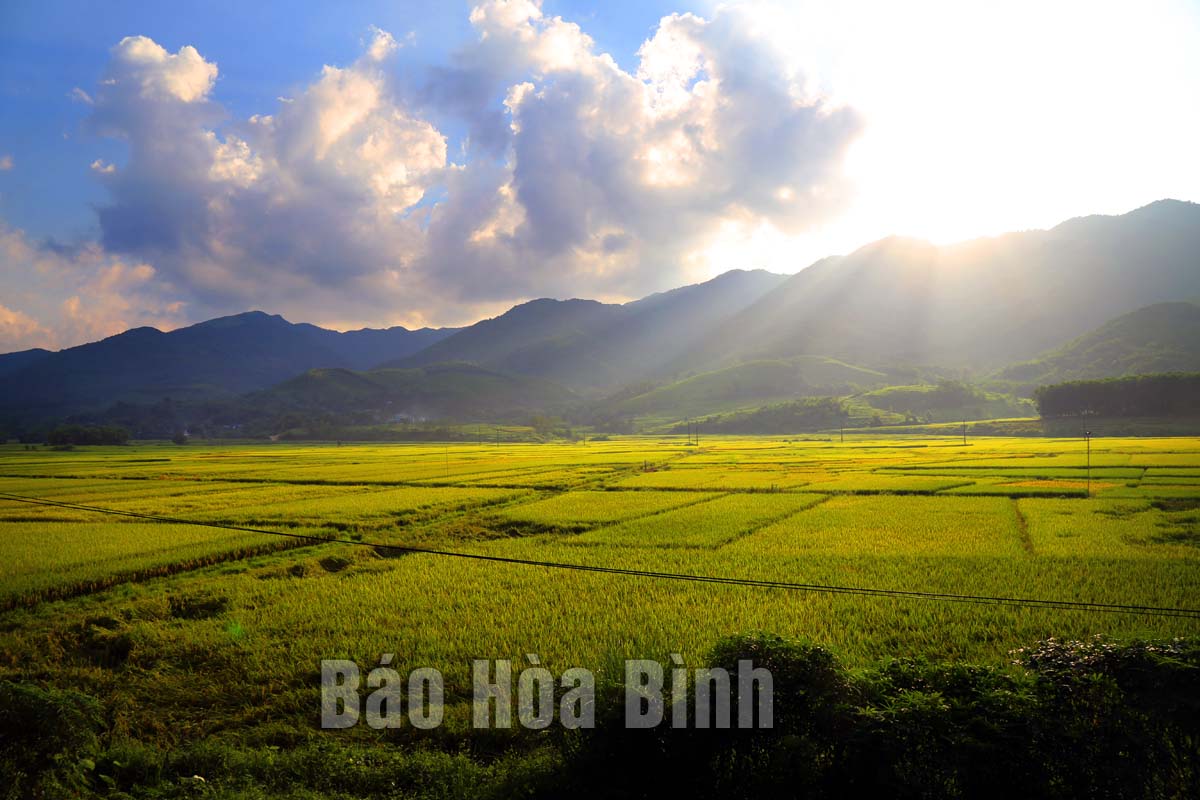 From the center of the People's Committee of Kim Boi commune (Kim Boi) to the fields in Coc Lam village, we were really suprised by the carpeted golden rice fields under the ravishing valley.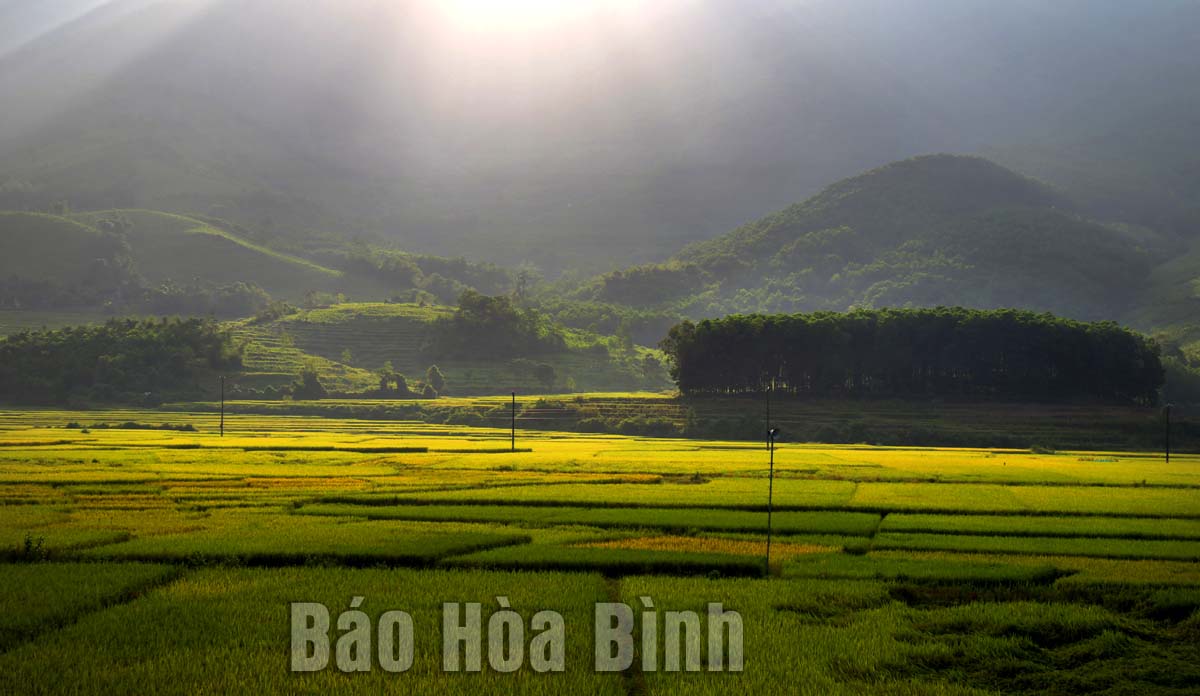 The field of more than 25 hectares is a guaranteed food supply for many households in the village.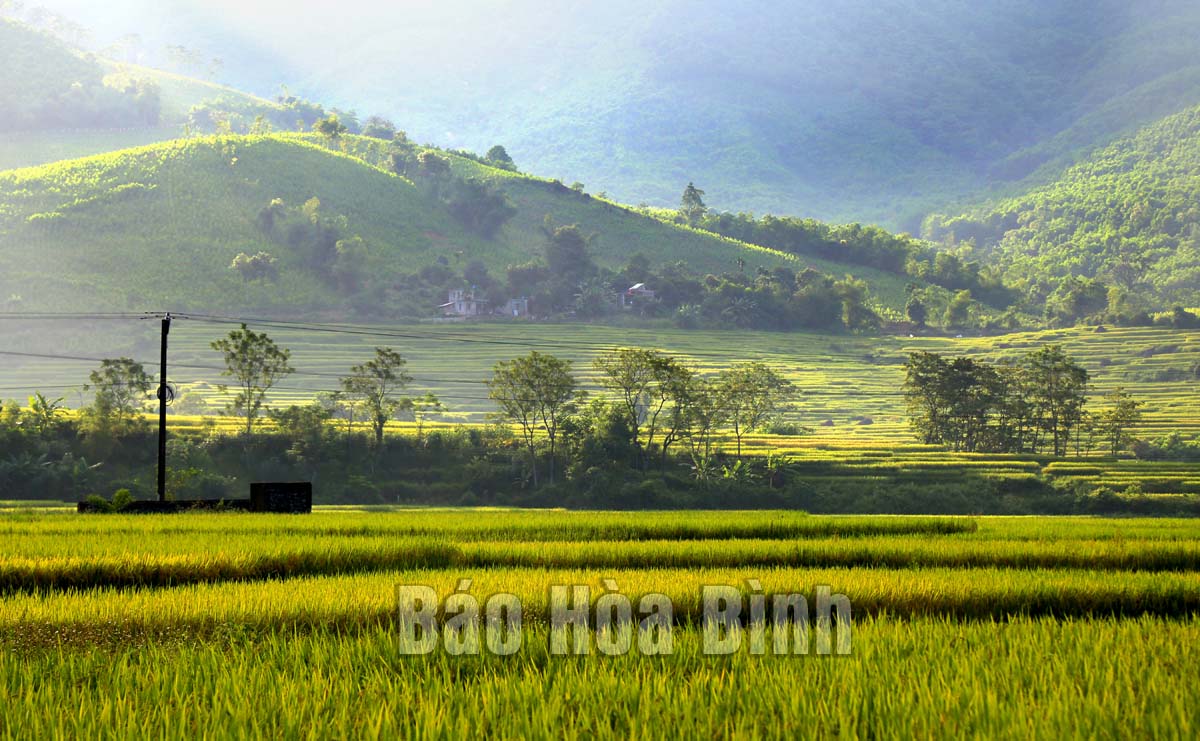 This is also considered as a highlight of the unique and suggestive landscape attracting the tourism development.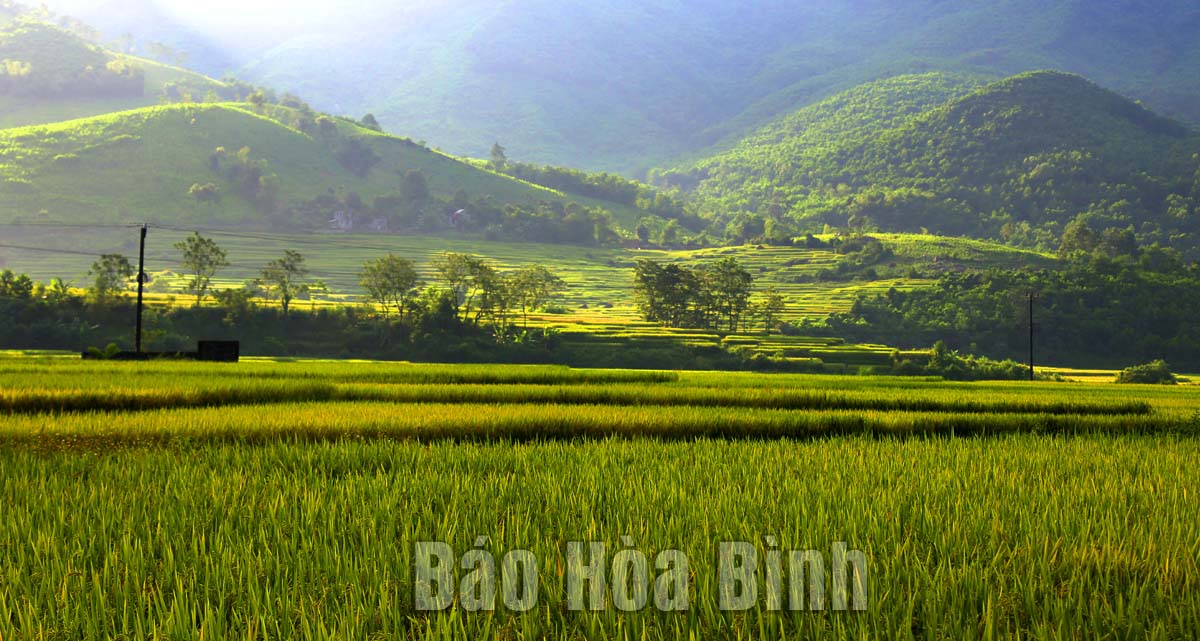 In the summer-autumn crop, 440 ha of rice were cultivated in the whole commune, the rice yield is estimated at over 53 quintals/ha.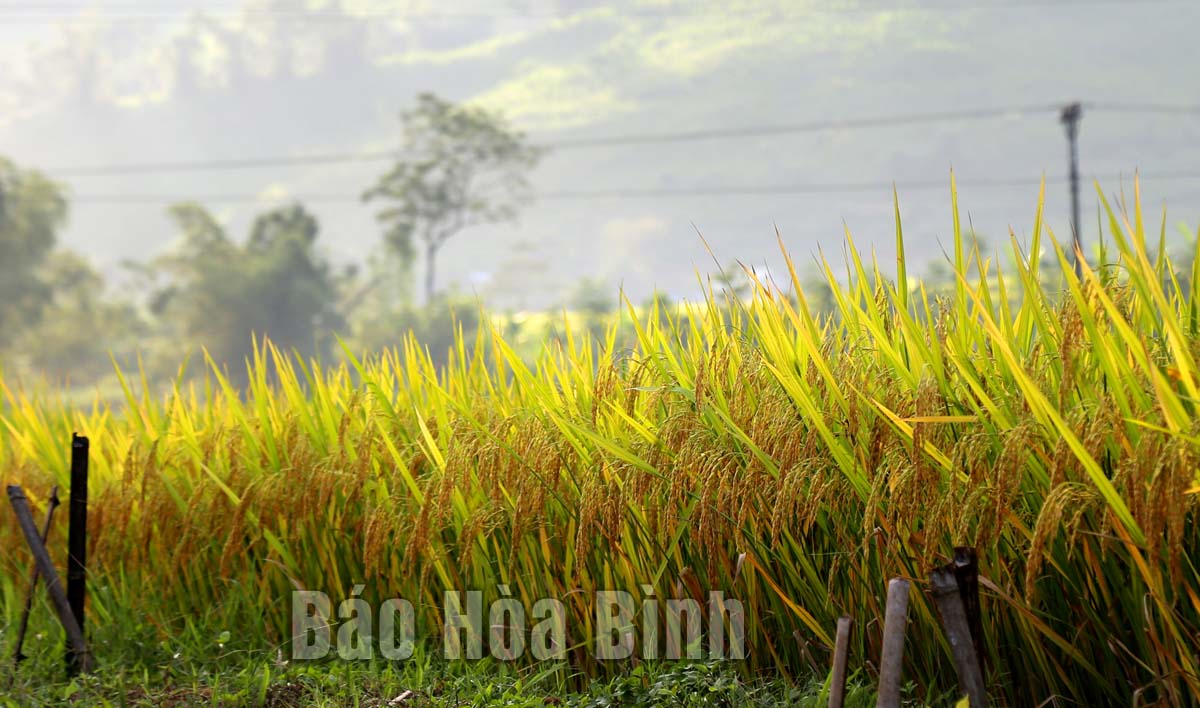 The rice is gathered to prepare for threshing.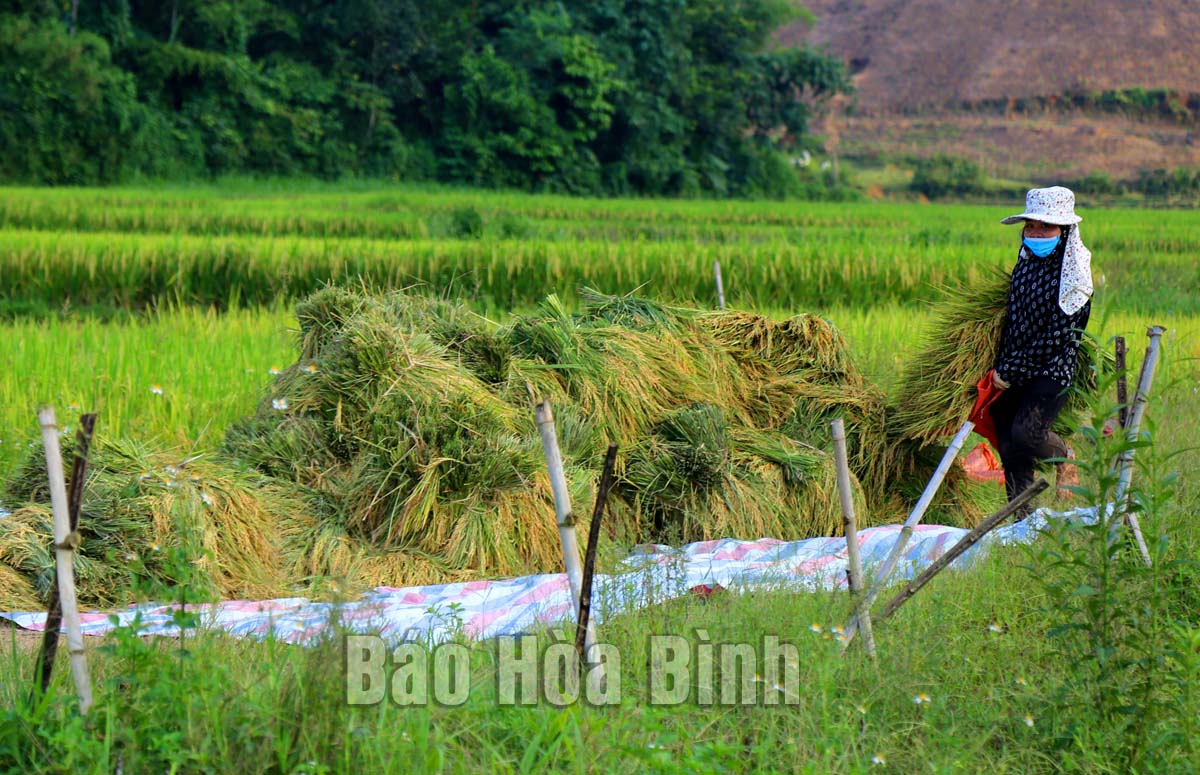 The magical and charming landscape.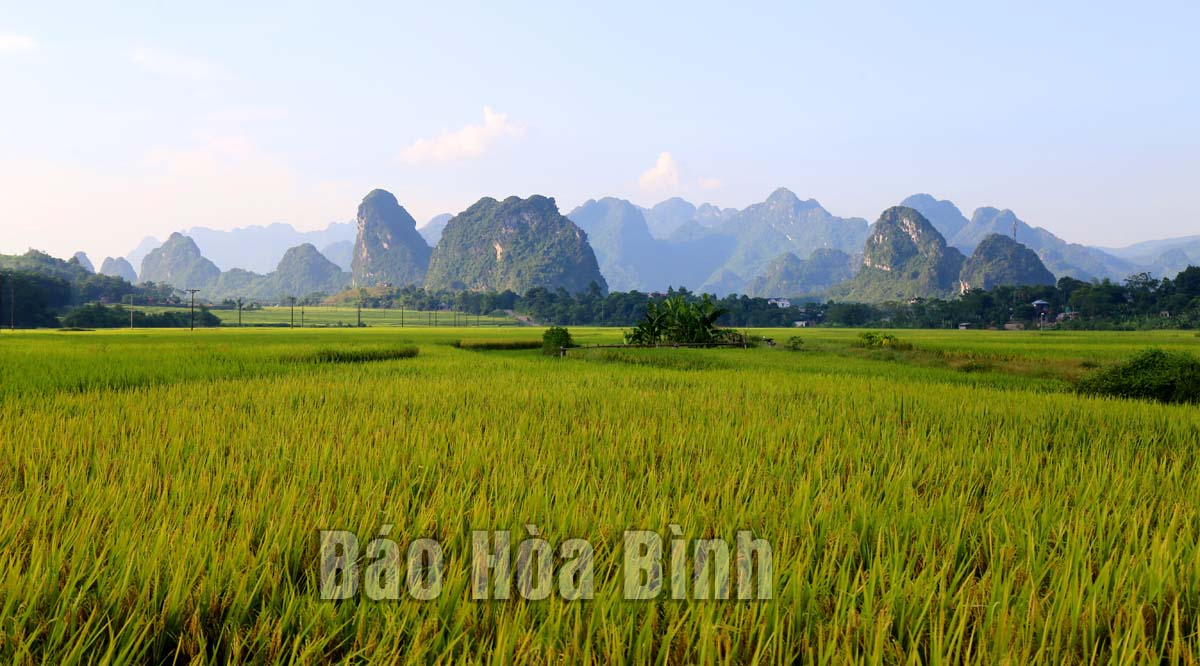 On the golden rice field, there is also a winding stream, which works hard day and night to provide irrigating water and nutrients to raise the rice and other crops.