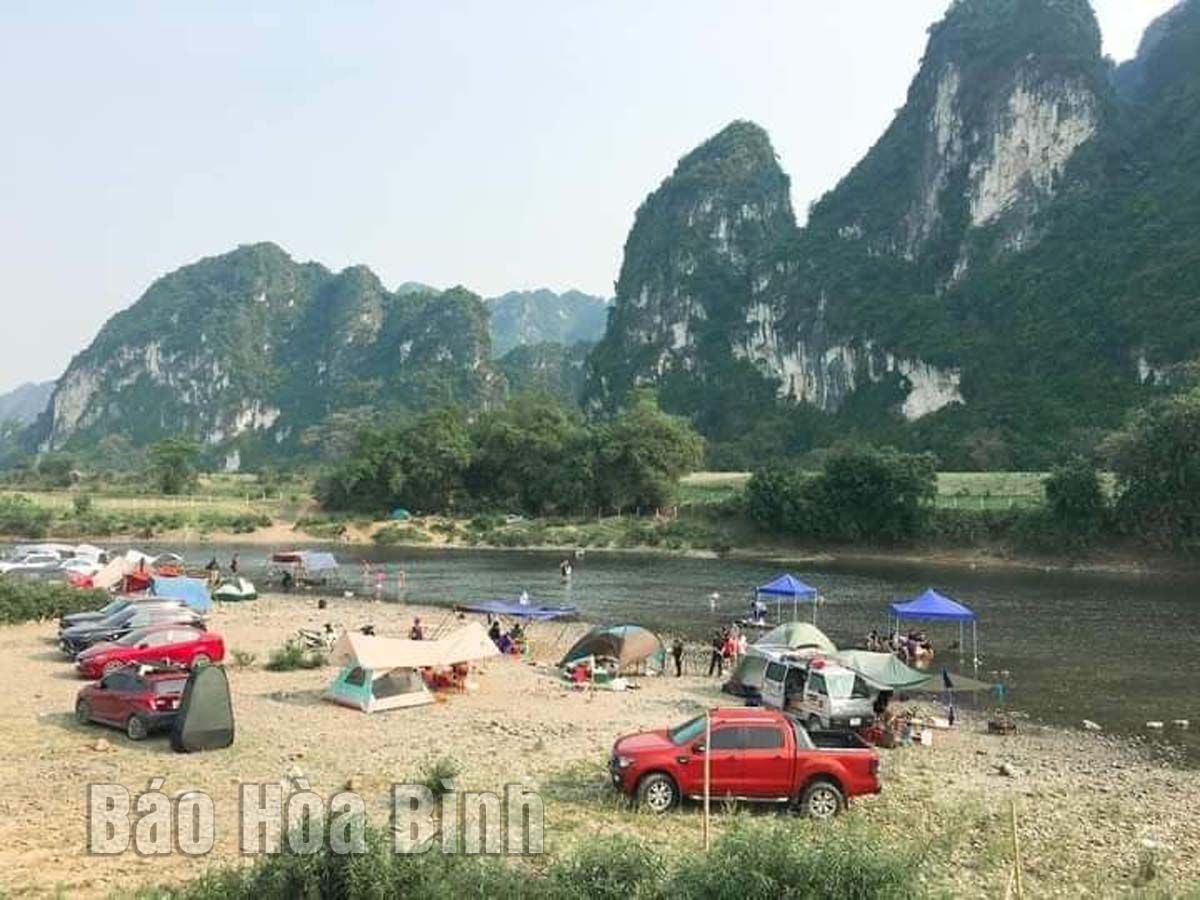 (HBO) - In April, just like a person traveling far away remember an appointment, I return to the riverside to nurture the good nostalgia. Stopping at Bai Ca, a beautiful alluvial beach on the banks of Boi river in the territory of Nam Bai village, Nam Thuong commune (Kim Boi), I am stunned by the beautiful scenery. Just the familiar riverbanks, water wharfs and the old clusters of bamboo, however but Bai Ca is now different from that in the past. The road to Bai Ca is wide open to welcome tourists who are going for the picnics (camping, eating, playing, exploring, experiencing). Therefore, the moment of season changing here is not quiet at all.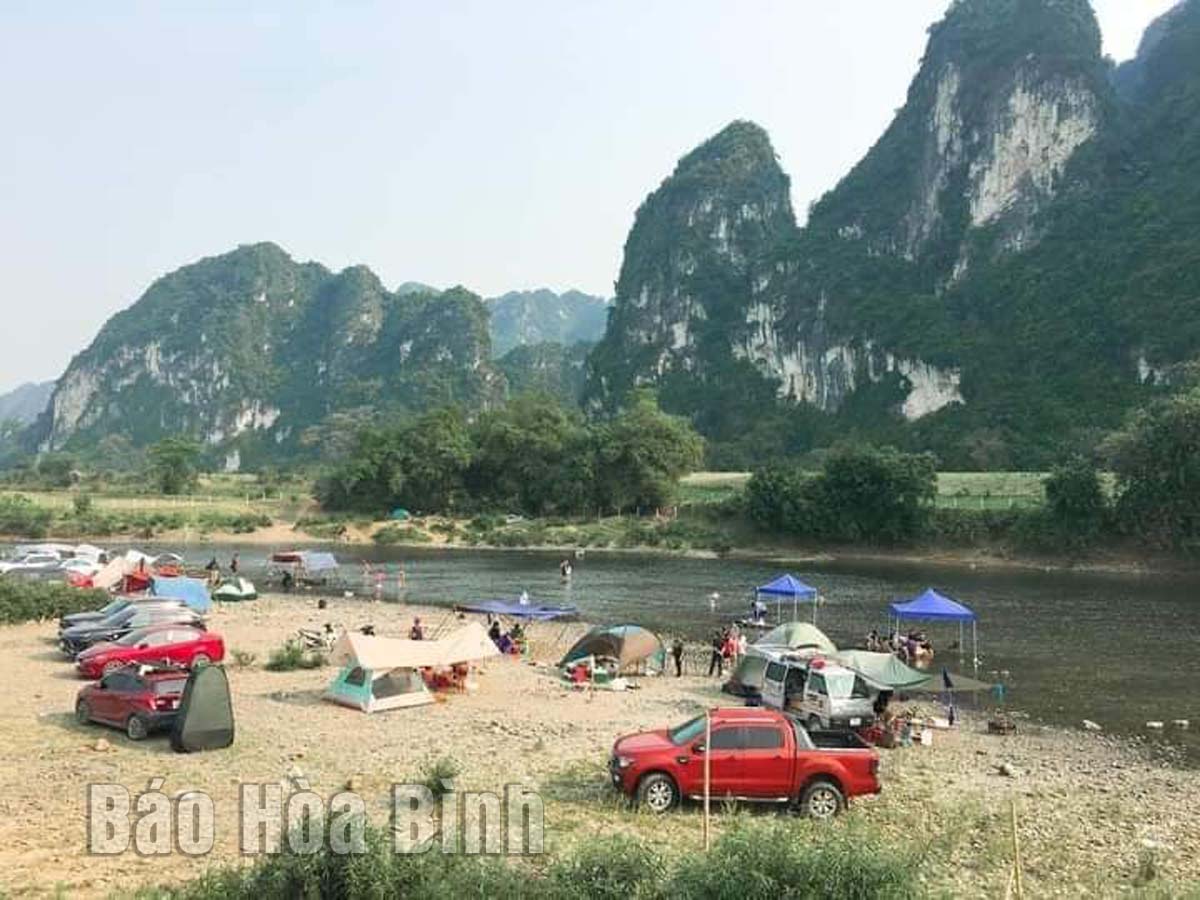 The scenery of Bai Ca viewed from above.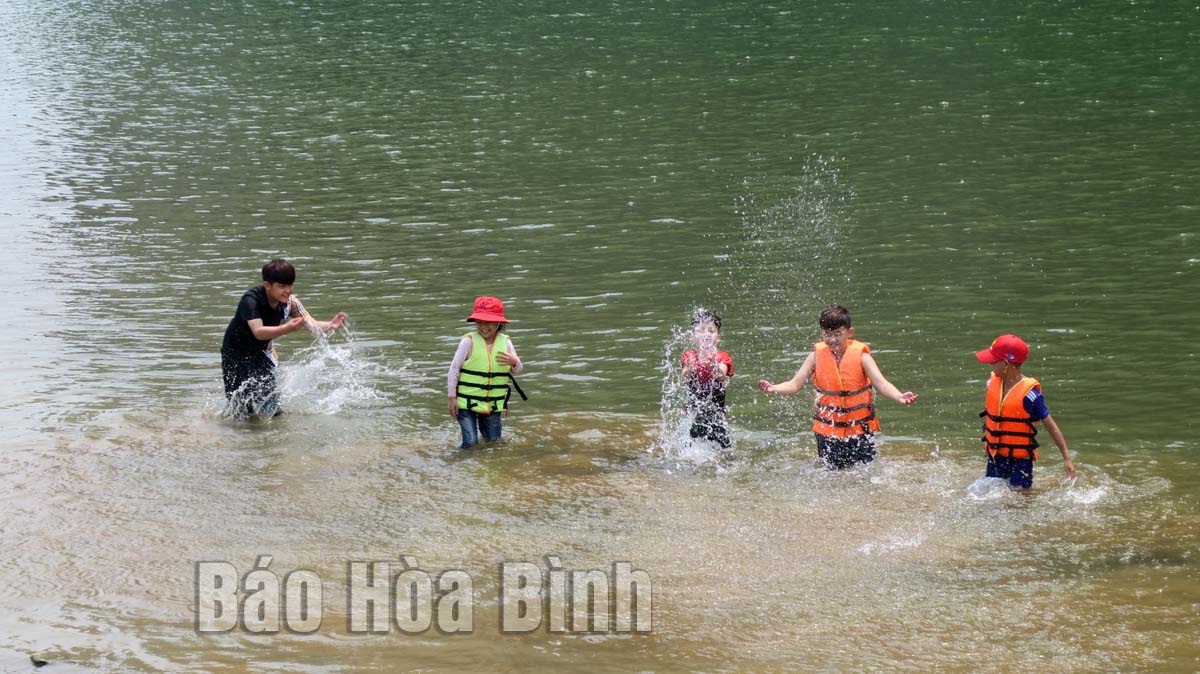 The small tourists are enjoy immersing themselves in the cool water of Boi River.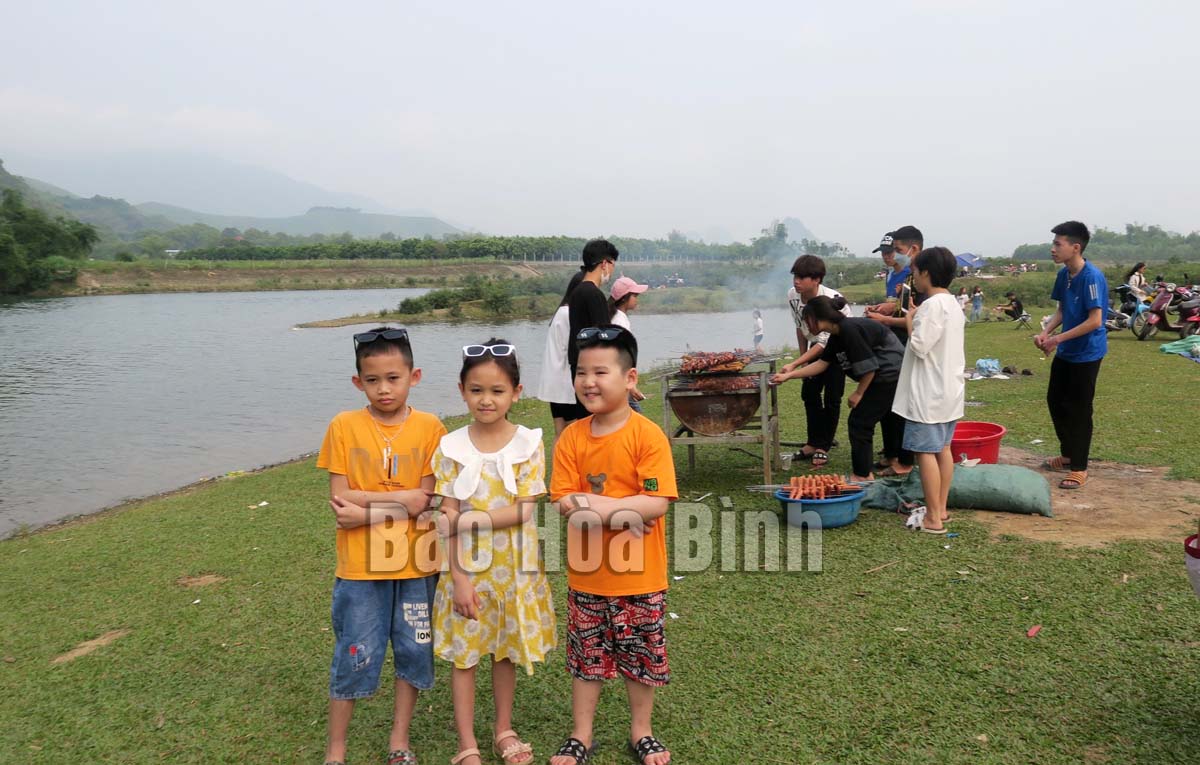 The young people are eagerly preparing for a small outdoor party.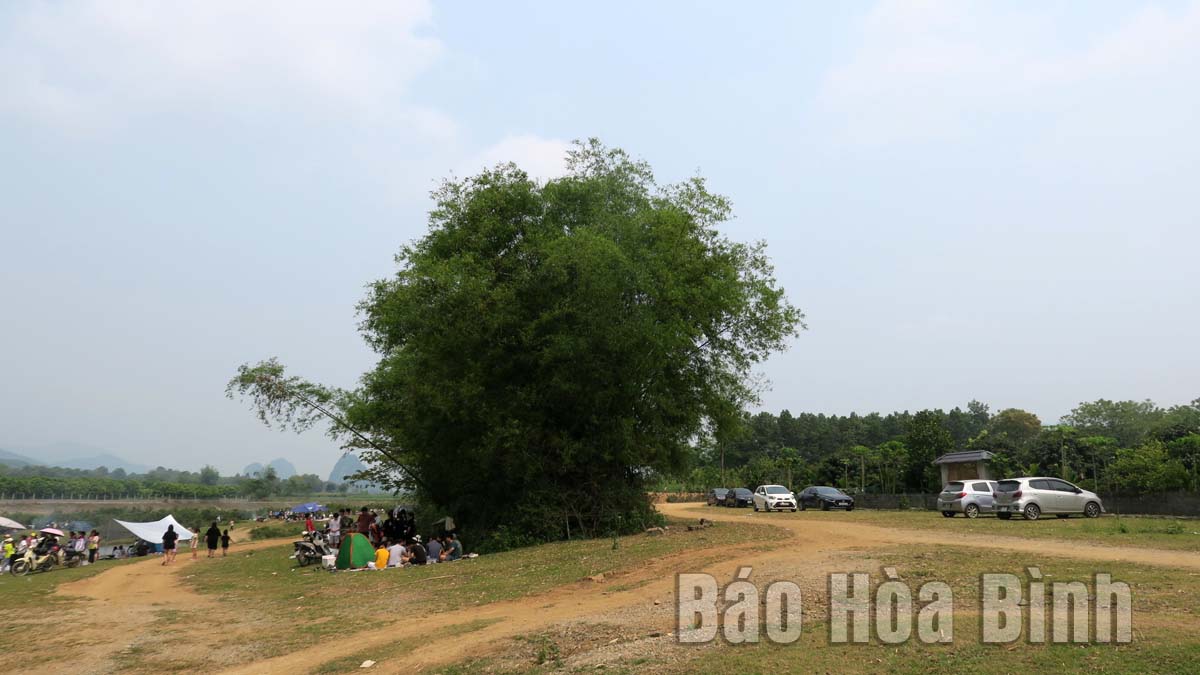 The grove of the old bamboo - adorning the charming scenery.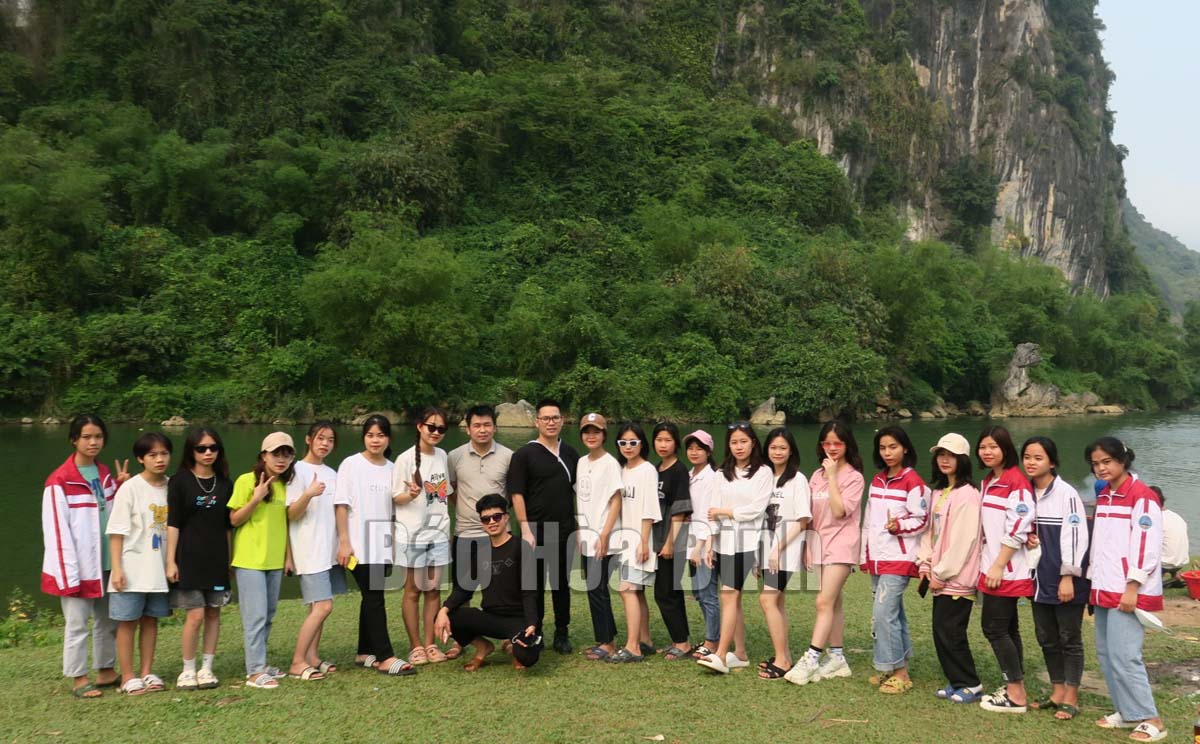 The teachers and students of Sao Bay High School (Kim Boi) have chosen Bai Ca for their picnic at the weekend.