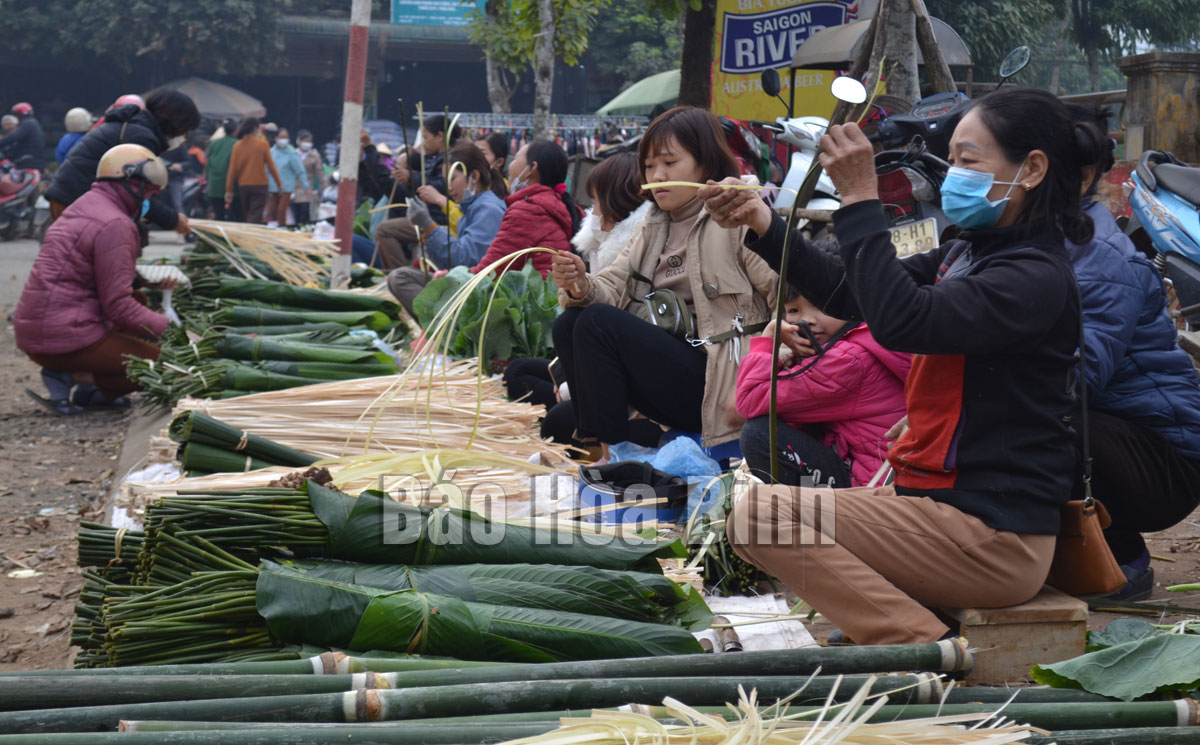 (HBO) - Near Tet holiday, going to the routine market in the countryside is really interesting. It seems that the market only meets periodically, so it is crowding and many kinds of goods are only available in the countryside. The routine market in Dung Phong Commune (Cao Phong) meets once a week on Sundays. This year's Tet market on December 24 is bustling with buyers and sellers. The people all over the area of Muong Thang from Hop Phong, Nam Phong, Tay Phong, Thach Yen... all head to the central market of the commune cluster. Some people from outside the district and Hoa Binh city are also immersed themselves in the atmosphere of Tet countryside market.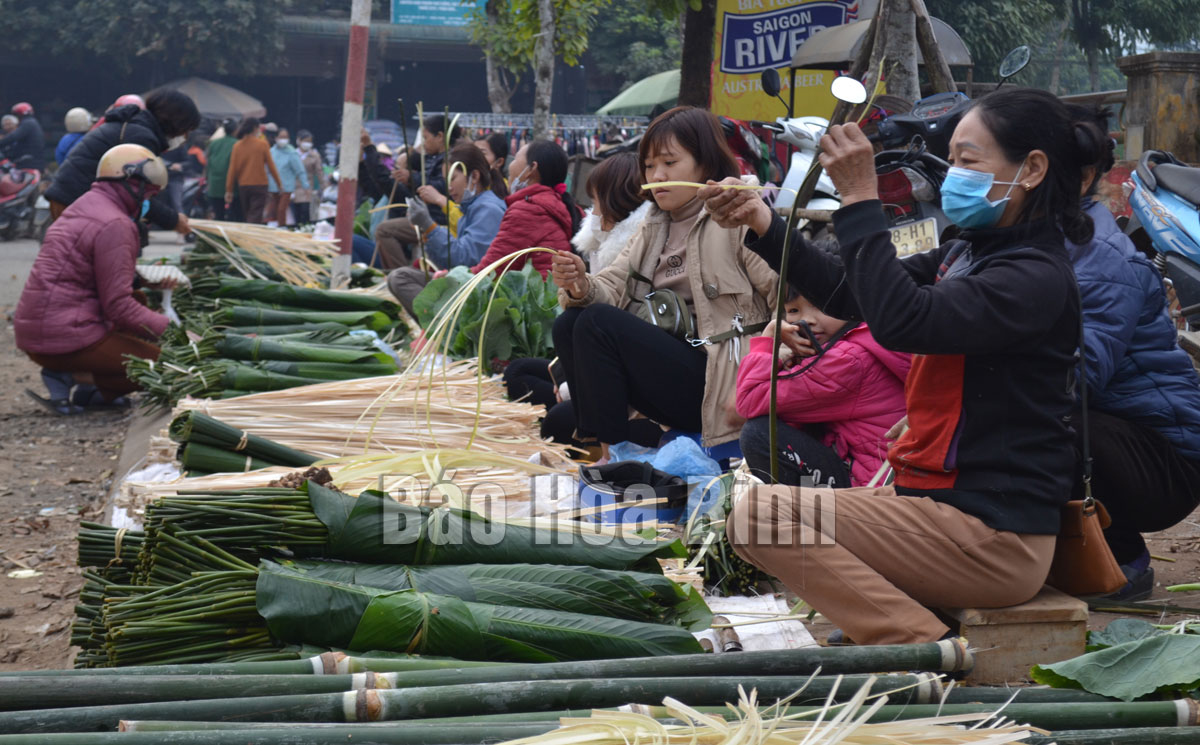 The area selling Dong (Marantaceae) leaves, Lat Giang are all people in Dung Phong commune and from other communes in the region such as Tay Phong, Nam Phong...

Dong leaves from the forest are selling at the price of 80,000 VND a bundle, lower that that of last year's Tet; and 10 thousand VND fro bundle of Lat Giang.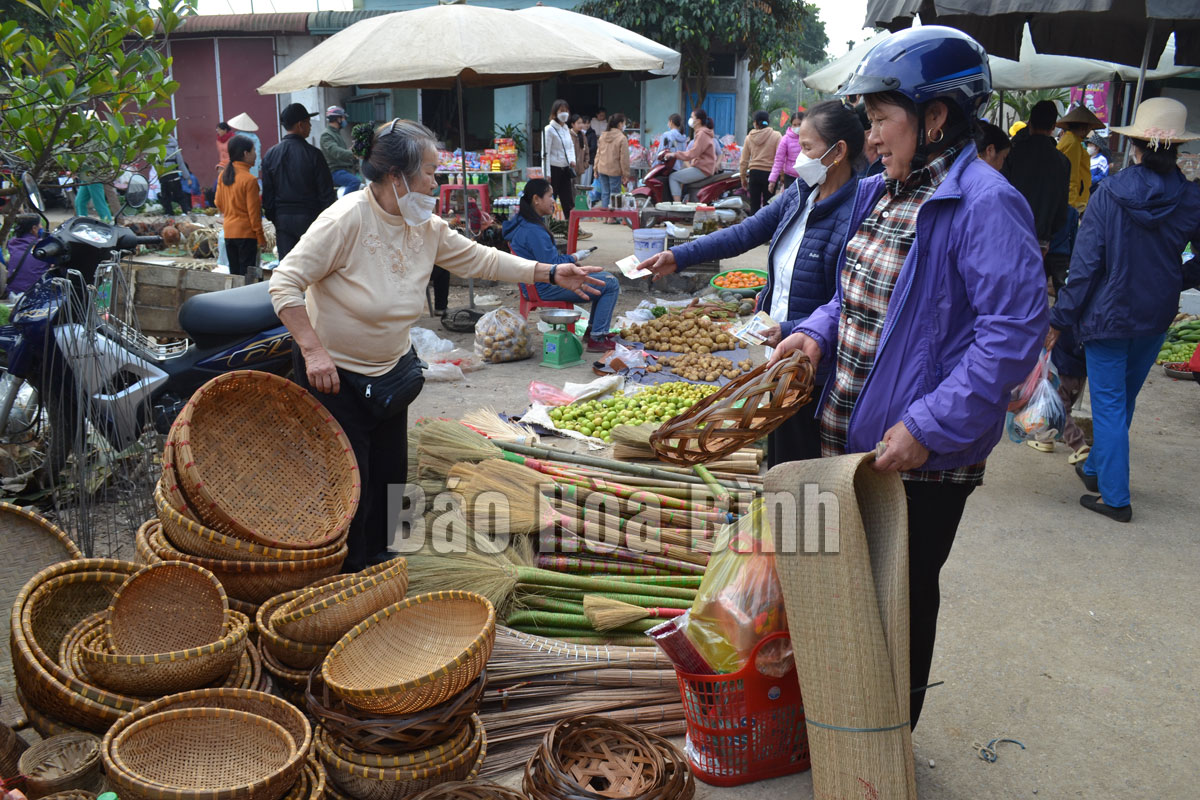 The people are looking to buy pot baskets and bamboo baskets. The price is from 20 to 50 thousand VND a unit depending on the big and small type.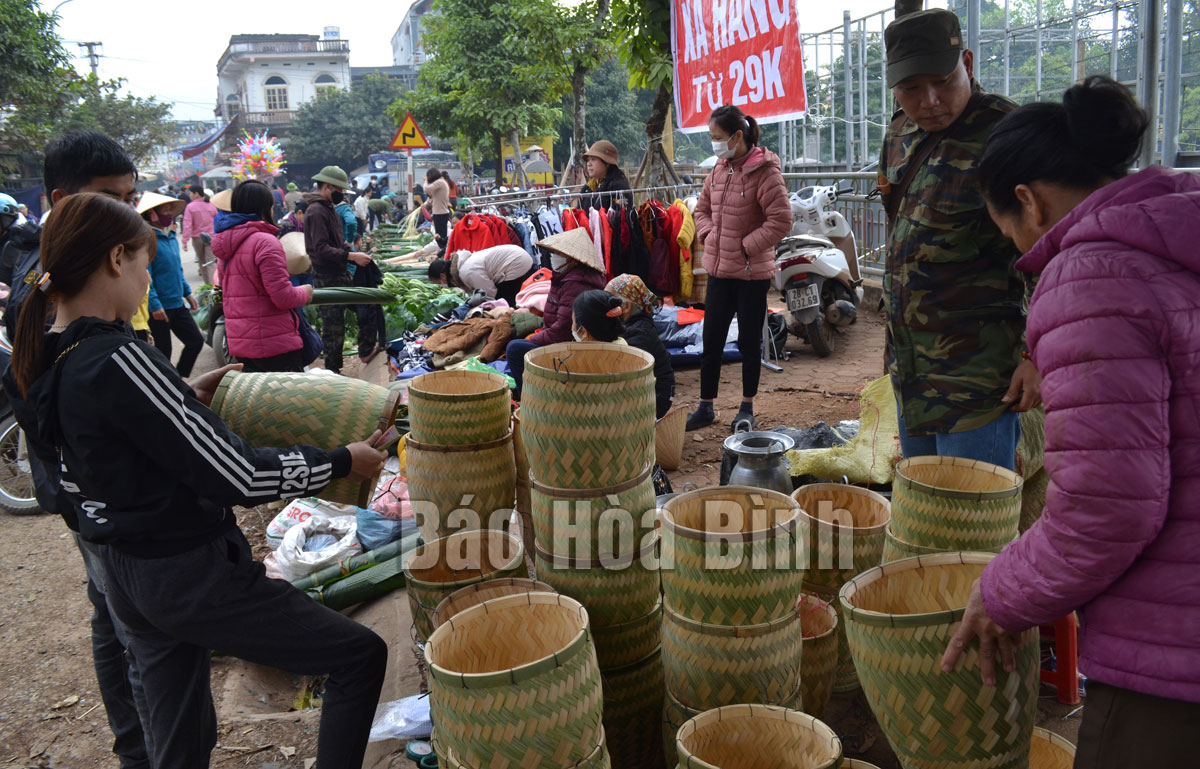 The bamboo sticky rice bowl is of great interest to many people and it costs from 120,000 VND a piece.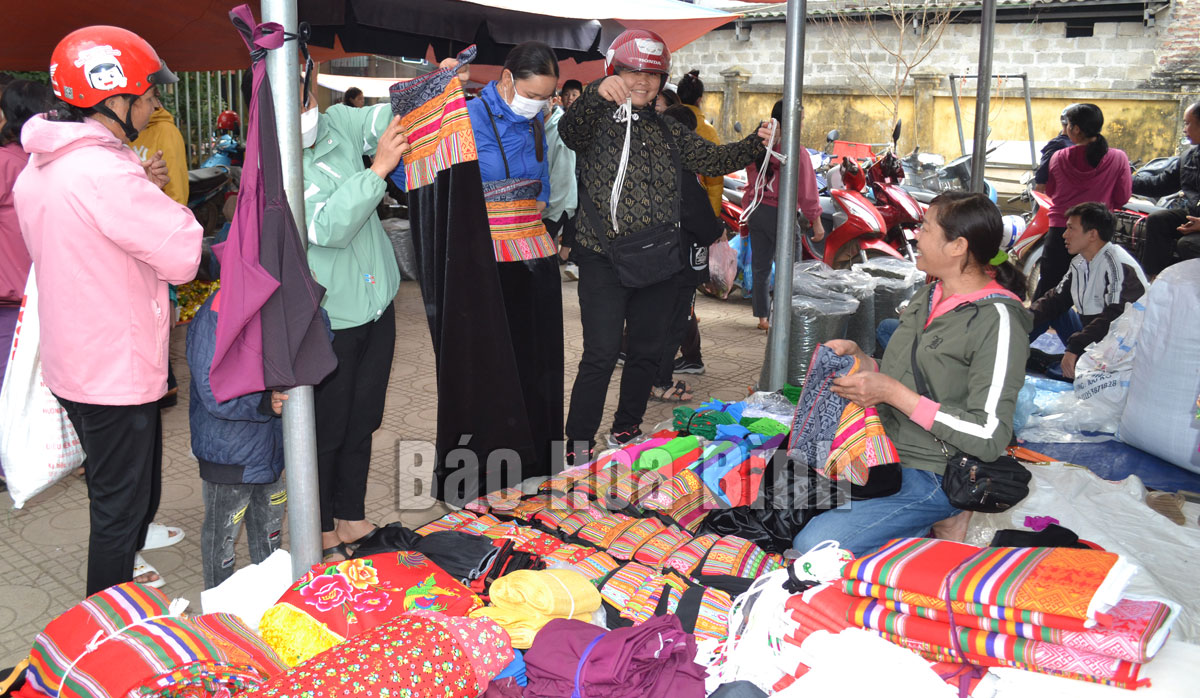 Many women are choosing to buy their traditional costumes of Muong ethnic people to wear for Tet.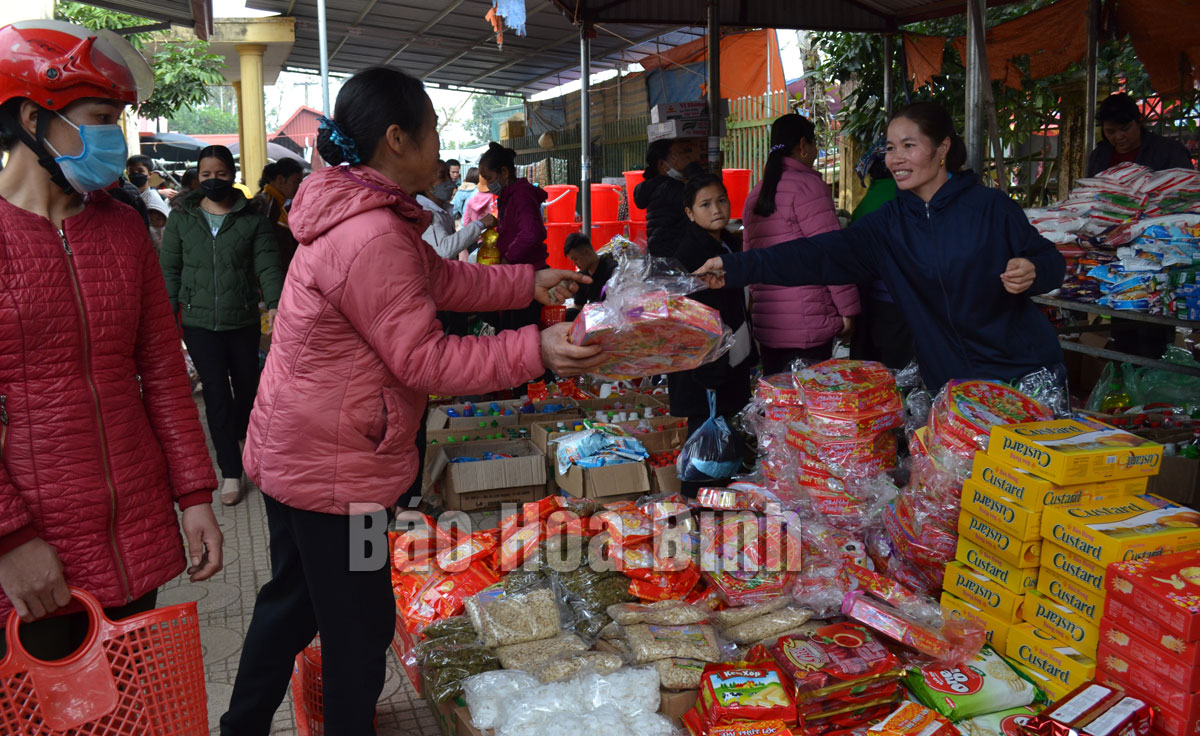 The abundant confectionery goods are serving the people's shopping needs for Tet.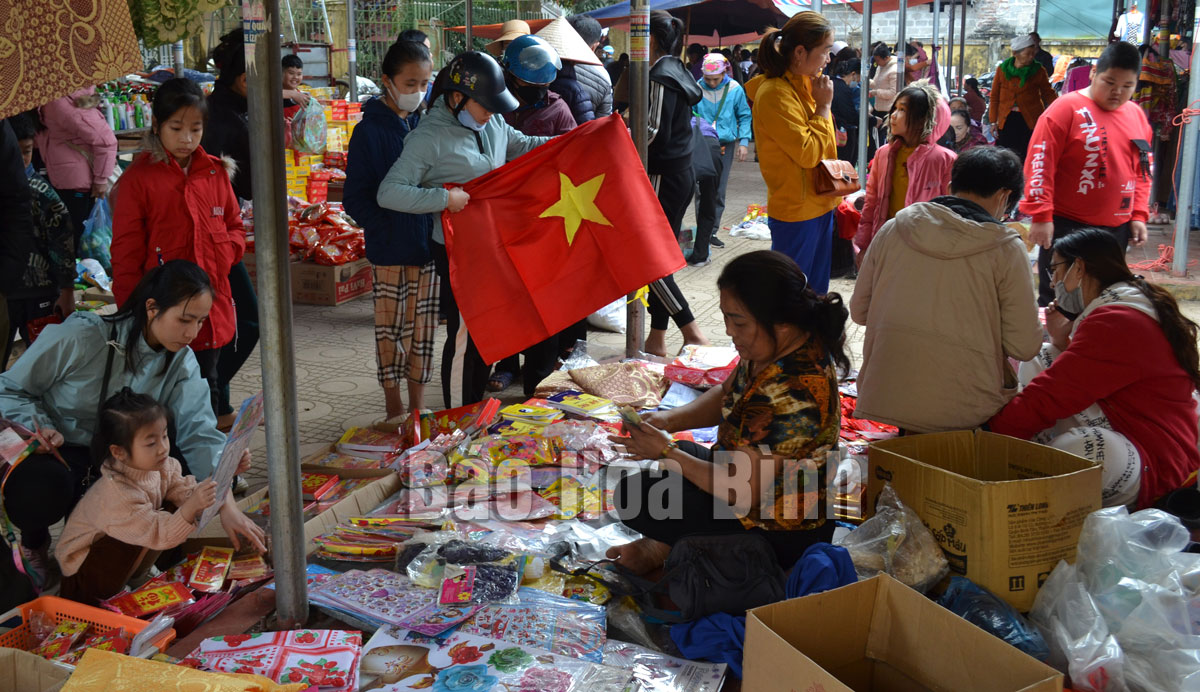 On New Year's Day, many families do not forget to buy the national flags to hang in front of their house, showing their love for their homeland and country.