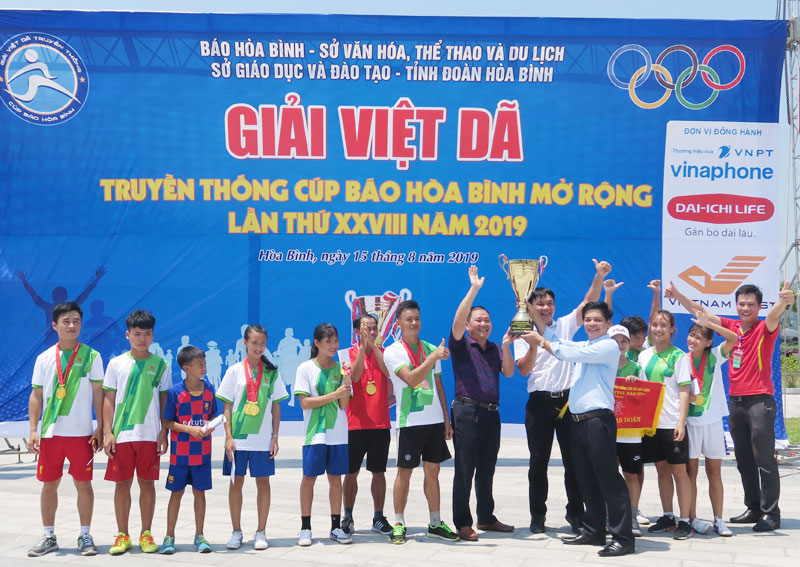 (HBO) - At the Hoa Binh Square, the Hoa Binh Newspaper in collaboration with the provincial Departments of Culture, Sports and Tourism, and Education and Training, and youth union kicked off the newspaper's 28th Cross-country Running Open Cup.
Attending the ceremony were leaders of the provincial departments and sectors as well as top officials from Party-run newspapers and departments of Culture, Sports and Tourism of Son La, Dien Bien, Yen Bai, Lai Chau, and Lao Cai provinces. Representatives from sponsors of the race – Dai-Ichi Vietnam insurance company, Hoa Binh Post Office and VNPT Hoa Binh – were also present.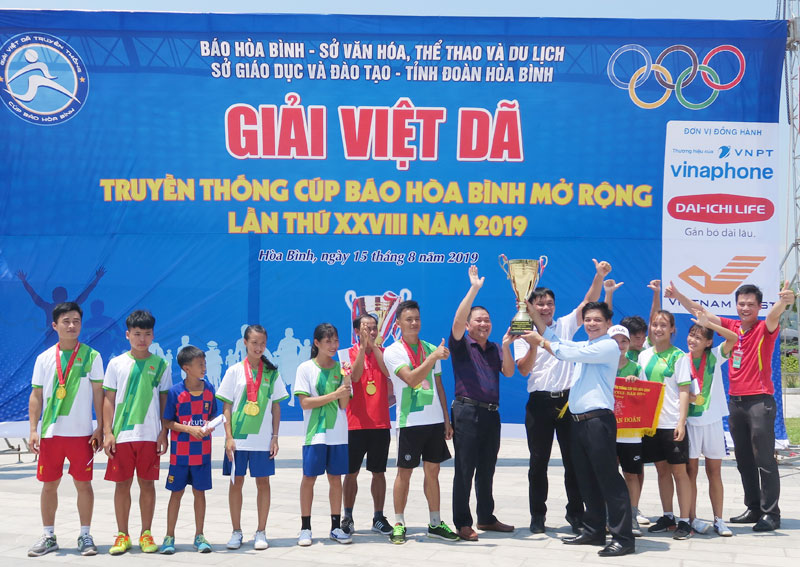 Dinh Van On, editor-in-chief of the Hoa Binh Newspaper, hands over the trophy of the race to a team from Tan Lac district.
Initiated in 1992, this has become an annual sport event, attracting the participation of officials and people from different ethnic communities.
Its 28th edition saw the competition of more than 300 athletes from 20 delegations representing the 11 local districts, city, schools, and police forces as well as Son La, Dien Bien, Yen Bai, Lai Chau, and Lao Cai.
The event was an occasion for racers and coaches in the northwestern region to practice and gain experience for the upcoming regional culture, sports and tourism festival, which is slated for August 18 – 20 in Son La. The race also helped promote the Hoa Binh culture and tourist destinations to domestic and international visitors.
According to the organising board, the competition received attention and coordination from local authorities at all levels. Good preparation helped ensure safety during the race, which was considered to have better quality than its previous editions. Participating teams actively competed for 16 sets of medals in half a day, making the cup a success.