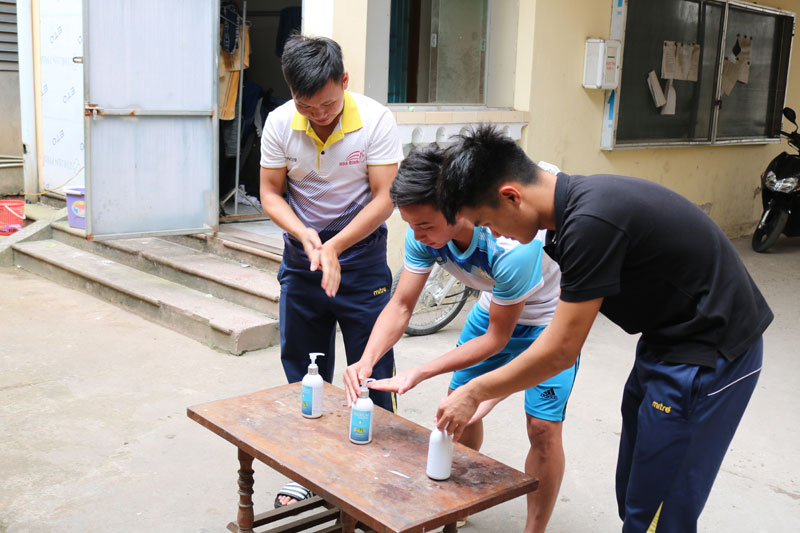 (HBO) - Athletes of the Gifted School for Training and Sports Competition in Hoa Binh province are still practising hard to improve personal achievements amid the complicated developments of the acute respiratory disease caused by the novel coronavirus SARS-CoV-2 (COVID-19). The prevention of the pandemic has been carried out early to ensure health for coaches and athletes.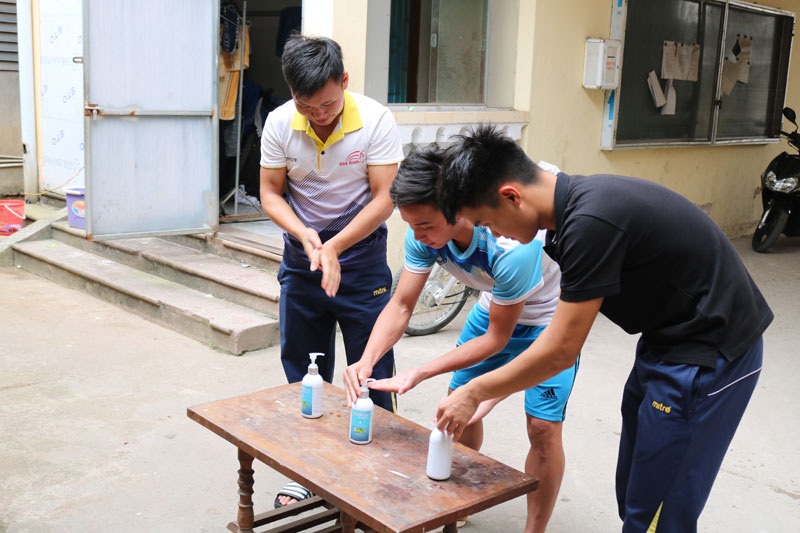 Washing hands regularly by hand sanitisers has become a habit of athletes at the Gifted School for Training and Sports Competition.
Seriously implementing the direction of the provincial Department of Education and Training, the school has suspended classes from 14:00 on February 9. At present, over 10 athletes are maintaining practice.
The school has conducted cleaning and sterilisation of gymnasiums, stadiums and dormitories according to guidance of the health ministry, as well as create the best conditions for coaches and athletes to practice sports.
It also disseminated prevention measures of the health ministry among athletes such as avoiding crowded places, washing hands regularly, and wearing face masks.
With good health preparation, local athletes are expected to win more medals in the future sports events./.