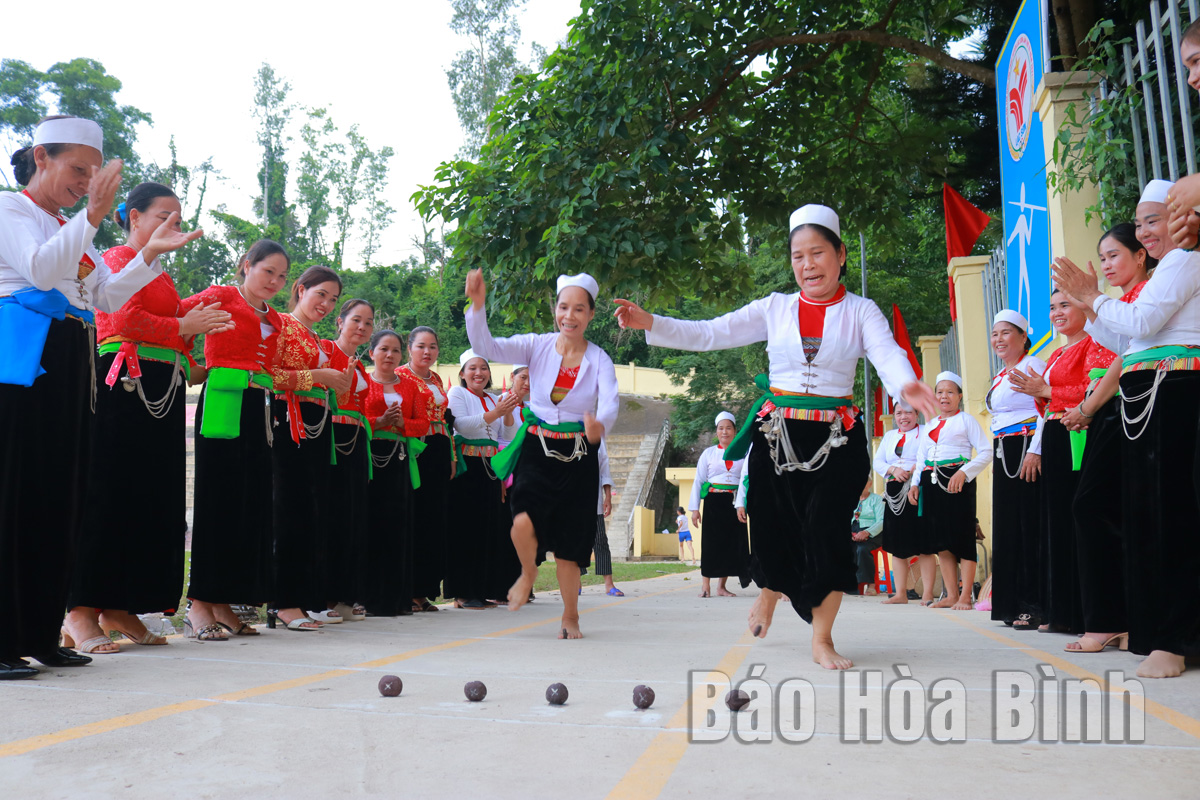 (HBO) – Thanks to their flexibility and proactiveness, localities in Hoa Binh province have overcome difficulties to organise grassroots- and district-level Games and prepare for the 7th Provincial Games 2022. The events took place successfully with the participation of a large number of athletes and local residents.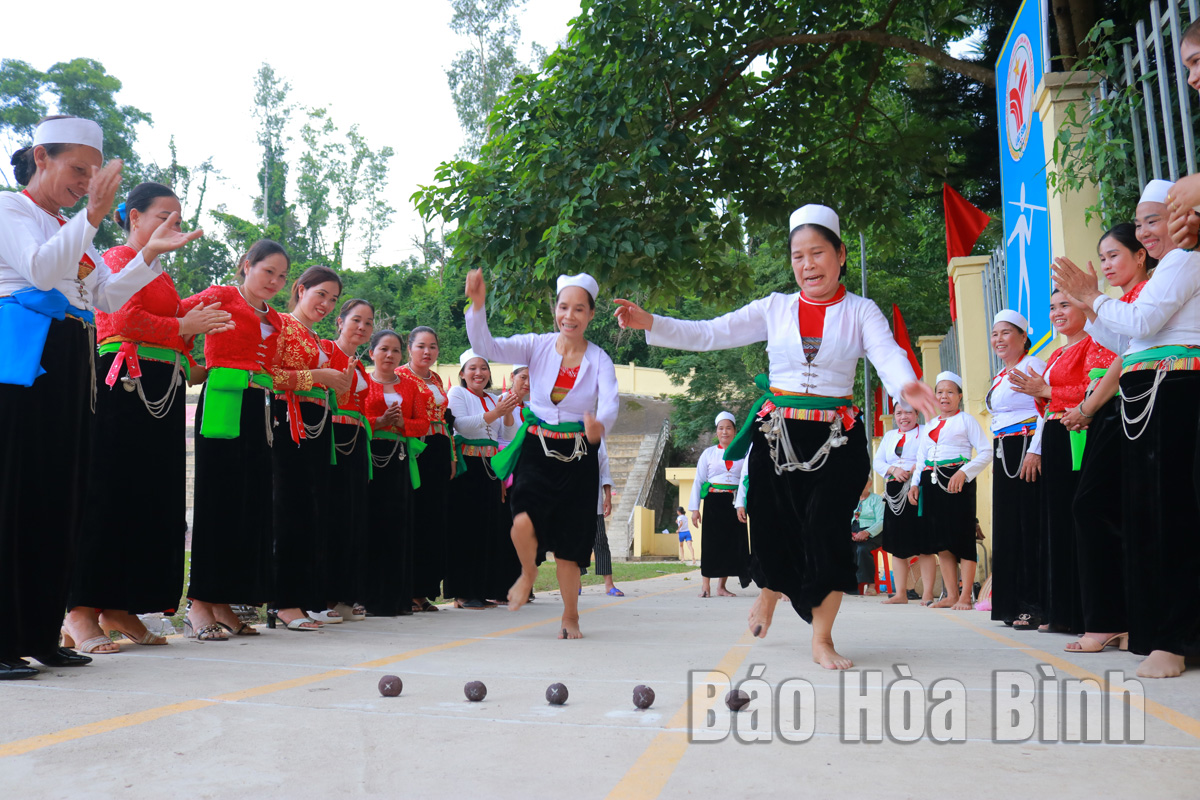 "Danh mang", a folk sport competed at the 7th Games of Lac Son district.
The Games are major sporting events held every four years in the province.
As of August 9, eight district-level localities had organised the Games, namely the districts of Lac Thuy, Da Bac, Cao Phong, Luong Son, Yen Thuy, Lac Son and Kim Boi, and Hoa Binh city. As soon as those events finished, athletes with the best results continued undergoing intensive training to prepare for the Provincial Games.
Lac Thuy was the first locality to organise a district-level Games in Hoa Binh province this time. Earlier, all of its communes and townships had successfully held the sporting events at the grassroots level.
The 7th Games of Lac Thuy district, held in 2021, featured seven sports, namely tug-of-war, crossbow shooting, pole pushing, volleyball, badminton, table tennis, and cross-country running, attracting nearly 1,000 athletes from 10 communes and townships.
Meanwhile, the inclusion of the "danh mang" folk game and the traditional wrestling of the Muong ethnic group helped enhance the attractiveness and uniqueness of the 7th Games of Lac Son district. There were 11 sports competed at the event, which also took place in 2021, namely volleyball, football, badminton, cross-country running, swimming, tug-of-war, "danh mang", traditional wrestling, pole pushing, crossbow shooting, and athletics.
Dao Tien Cuong, Deputy Director of the provincial Department of Culture, Sports and Tourism and deputy head of the Provincial Games organising board, said as scheduled, all-level Games must be completed by September 30. As of August 8, eight of the 10 district-level localities had organised the Games as planned, and the remainders will complete the task in the coming time.
As soon as district-level Games wrapped up, district-level localities have geared up their forces for the Provincial Games, he noted.
So far, competitions of 11 of the 15 sports at the 7th Provincial Games have finished. The four remaining sports are crossbow shooting, tug-of-war, pole pushing, and athletics.
The Provincial Games are set to last until October 7./.