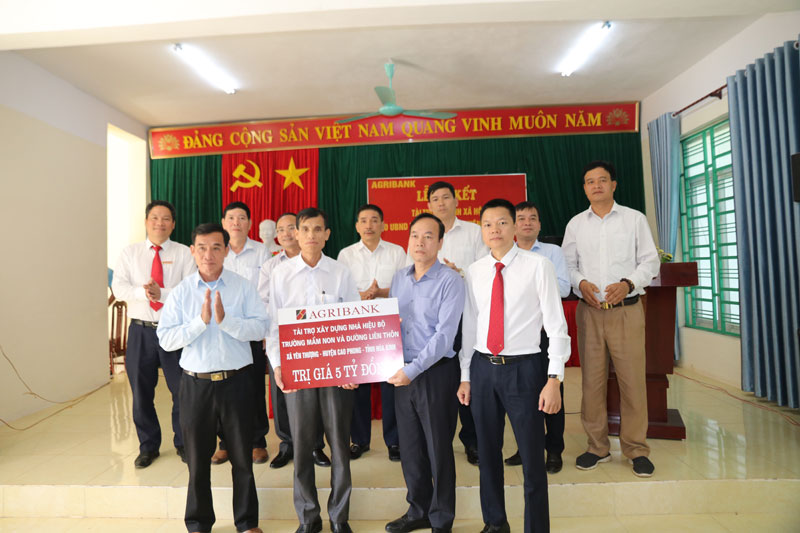 (HBO) – The Vietnam Bank for Agriculture and Rural Development (Agribank)'s branch in Hoa Binh on October 30 signed an agreement on providing social welfare support with the People's Committee of Yen Thuong commune in Yen Phong district, under which the bank will supply 5 billion VND (216,637 USD) to the commune to build infrastructure system.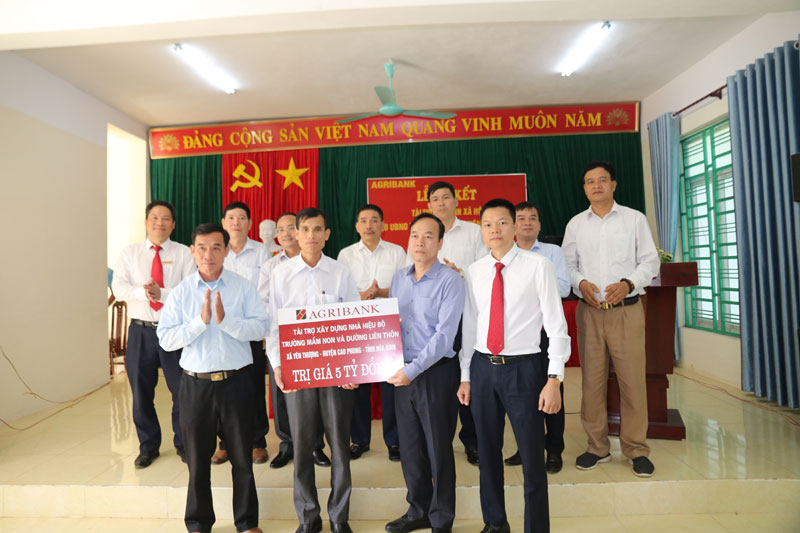 The signing ceremony drew representatives from Agribank, the Vietnam Cooperative Alliance, and leaders of Hoa Binh province and Cao Phong district.
Of the total, 3 billion VND will be used to build kindergartens, and the rest for the construction of roads connecting local villages.
Currently, the majority of residents in Yen Thuong are facing economic difficulties. In 2018, the rate of poor households in the commune was 38.8 percent, with per capita income of about 16.5 million VND per year. Total outstanding balance of Agribank Cao Phong in Yen Thuong was over 20 billion VND.
Addressing the signing ceremony, Pham Ho Bac, Vice President of the Trade Union of the bank, said that with the spirit of mutual support, more than 300 staff members of Agribank Vietnam donate the funding for Yen Thuong. This is also a good tradition of the bank, said Bac.
According to leaders of Agribank HoaBinh, upon approval from Agribank Vietnam, the branch has earmarkedthe sumto be sent to the investors to launch the work. They expressed their hope that the investors will ensure the progress and quality of the work, optimizing the funding from Agribank, contributing to improving education-training quality and boosting socio-economic development in Yen Thuong commune and Cao Phong district in general./.