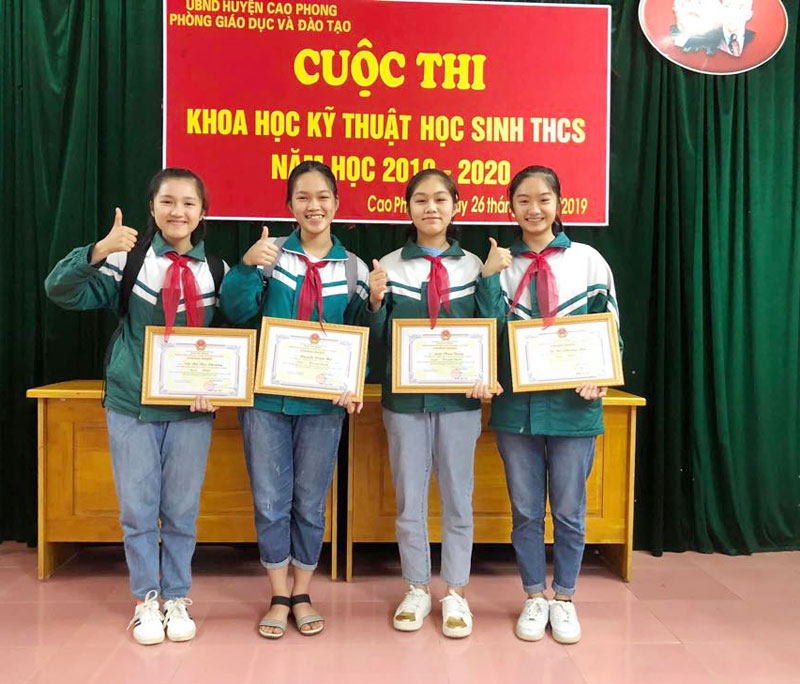 (HBO) - The Department of Education and Training of Cao Phong district organized the Contest of Science and Technology for the students of junior high schools in the school year of 2019-2020. The aim of the contest is to promote the scientific research activities in junior high schools, creating the opportunities for the students to approach and master science and technology in the era of industrial revolution 4.0.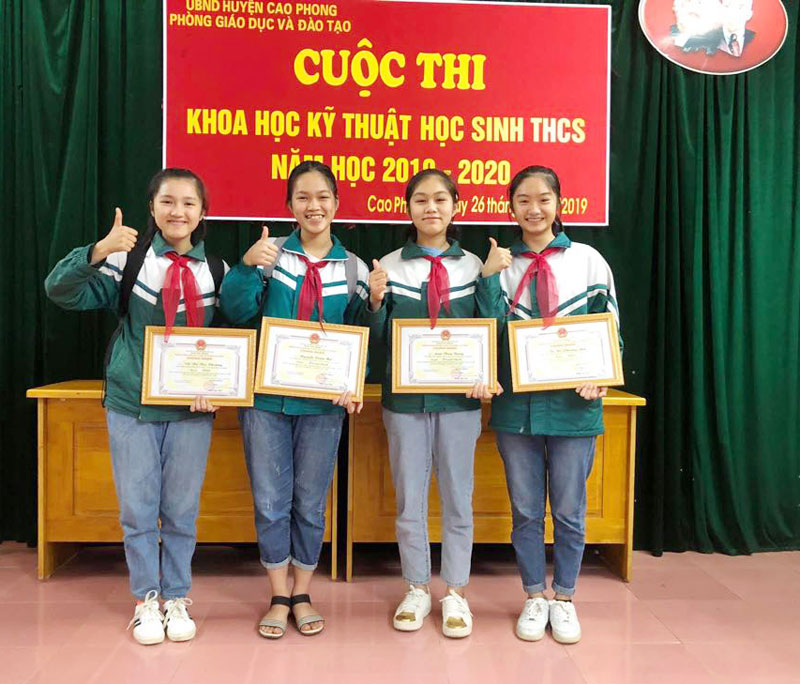 The project team of Air filter using the solar energy of the students from the junior high school of Cao Phong town (Cao Phong) has won the first prize in the contest.
With the positive response of the schools sending teachers to support students to build the project, the competition has attracted the participation of 13 out of the 13 junior high schools in the district with a total of 17 projects of 32 students.
According to the evaluation of the Organizing Committee, the number of students attending the project and the students' quality have been increasing compared to those of the previous competitions. Many creative projects such as the projects of Cao Phong town, Tan Phong, Tay Phong and Dung Phong communes can be applied. The results are as followed: the Organizing Committee has awarded 1 first prize, 2 second prizes, 3 third prizes and 11 consolation prizes.
The first prize was awarded the students from junior high school in Cao Phong town with the project of the Air Filter using solar energy. Through the contest, 6 projects have been selected to participate in the Contest for the Provincial Contest of Science and Technology for the students of junior high schools held in early December 2019.