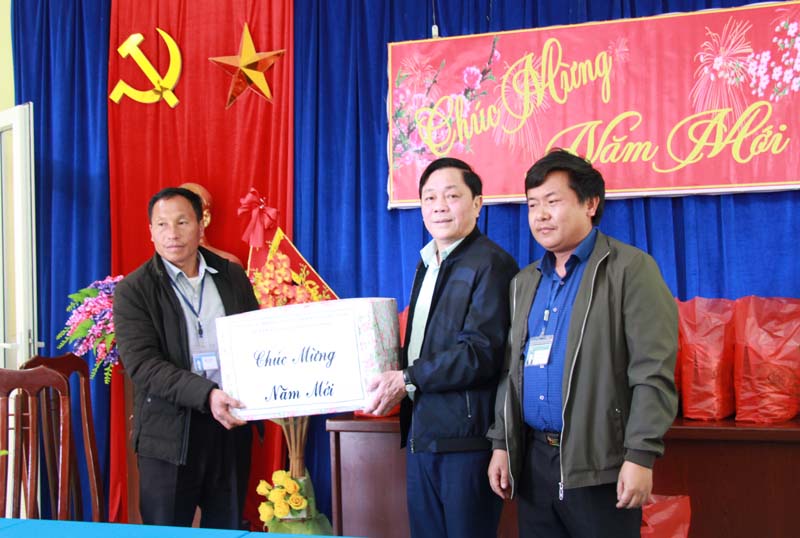 (HBO) - Mai Chau district presented gifts and congratulated Tet to officials, people of Hang Kia and Pa Co communes on the occasion of the traditional New Year of the Mong ethnic people.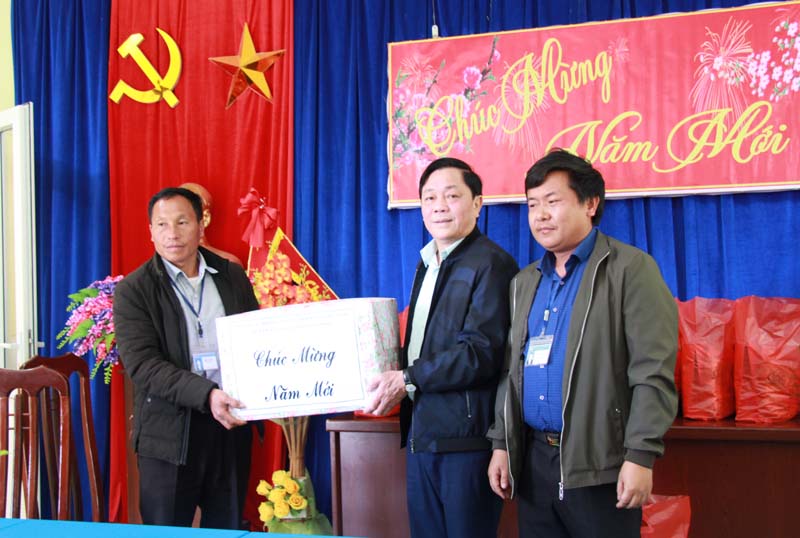 Leaders of Mai Chau District Party Committee presentede Tet gifts to Hang Kia commune leaders.
Hang Kia and Pa Co are two upland communes with a lot of difficulties of Mai Chau district, nearly 100% Mong people. In recent years, with the attention and support of the Party committees, authorities, the investment of programs, projects, ethnic policies, socio-economic 2 communes have positive changes.
The traditional New Year of the Mong ethnic group begins on the 1st of the 12th lunar month and lasts until the end of the month. This is an opportunity for people to organize many activities with unique cultural values, showing tradition and high solidarity.
On this occasion, the delegation of Mai Chau district presented leaders of 2 communes with 30 Tet gifts and wished comrades and their families a warm, healthy and happy traditional Tet holiday.
On the occasion of traditional Tet holiday, people in 2 communes received a lot of gifts. In particular, Mai Chau District Police gave gifts to people in 2 communes with a total value of 60 million VND.